As soon as the temperature dips below 60, all I want to do is watch scary movies on the couch with my cats. I'm leaning into it especially hard this year because everything is trash and a physical escape (no Theatre Bizarre or trips to New Orleans 😭) is impossible. Consider this page your creepy/spooky Halloween resource for not just movies but TV episodes, books, and more. Donald Trump and COVID-19 will not kill my Halloween spirit, dammit.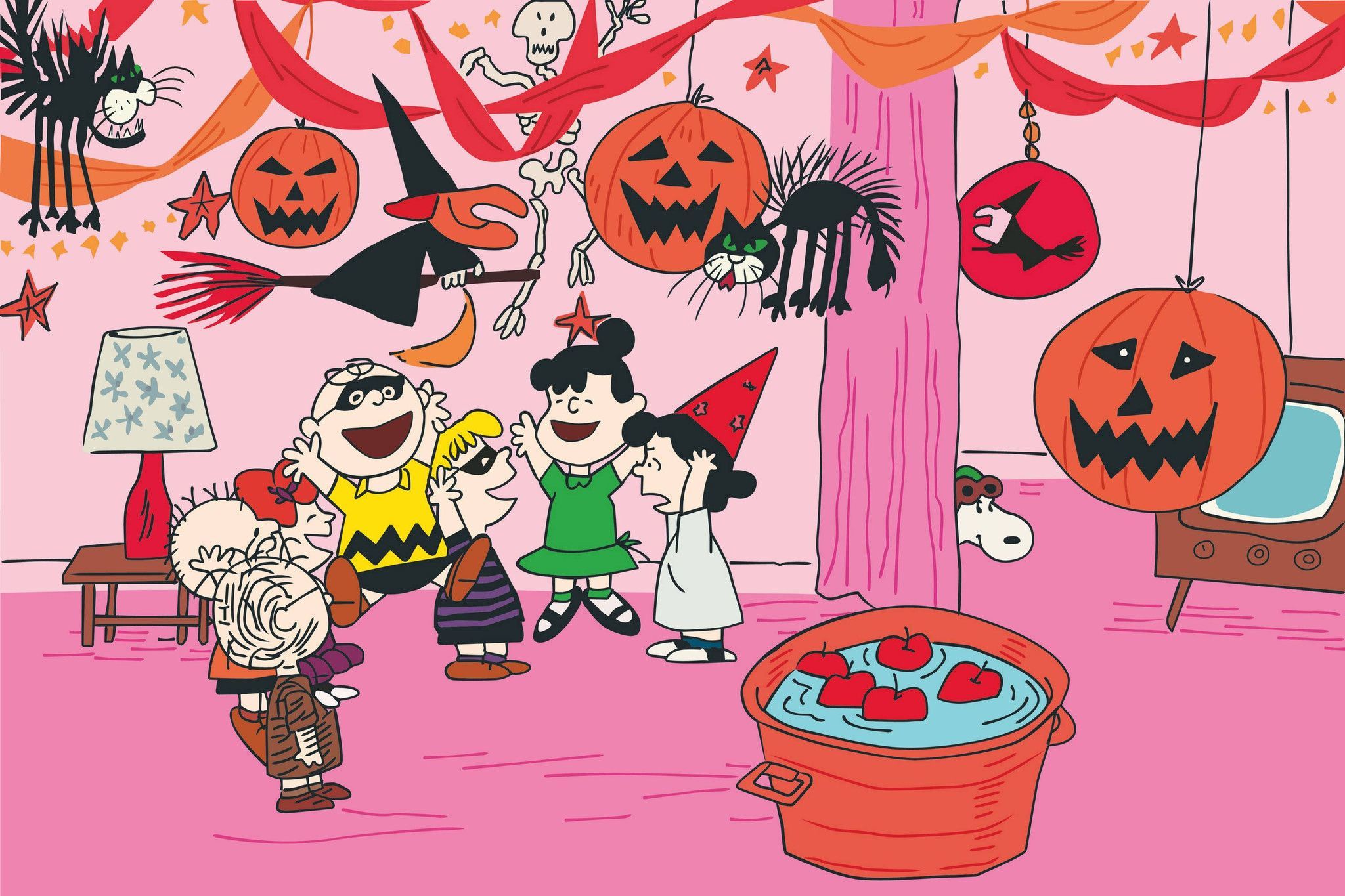 20 Movies I've Written About
This isn't a horror movie blog by any means, but damn ... I've written about a lot of creepy films. Horror is always a genre that I've gravitated towards, maybe because it's the only place where women's fears are taken seriously.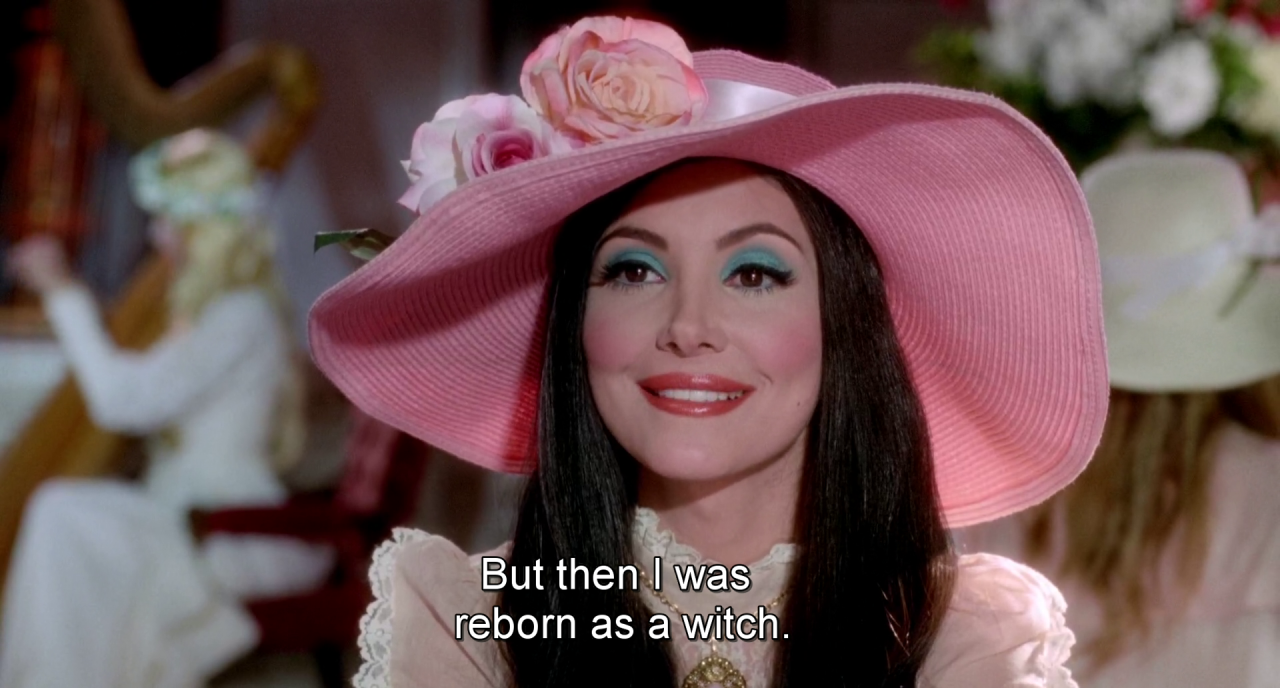 20 Movies I Haven't Written About but Recommend
If nothing else, I absolutely need to find time to write about Jennifer's Body this year. The reunion last year reignited my deep love for that movie and fury over Megan Fox's poor treatment in the media. Anyone who ends up watching "Cam" should also check out Isa Mazzei's book, "Camgirl" (2019).
"The Babadook" (2014) by Jennifer Kent -- Kanopy, VOD
"Caché" (2005) by Michael Haneke -- Kanopy, VOD
"Cam" (2019) by Daniel Goldhaber -- Netflix
"Coraline" (2009) by Henry Selick -- Hulu
"The Descent" (2005) by Neil Marshall -- VOD
"Ed Wood" (1994) by Tim Burton -- VOD
"Get Out" (2017) by Jordan Peele -- VOD
"The Guest" (2014) by Adam Wingard -- Netflix
"The Halloween Tree" (1993) by Mario Piluso -- VOD
"House" (1977) by Nobuhiko Ōbayashi -- Criterion Channel
"It Follows" (2014) by David Robert Mitchell -- VOD
"Jennifer's Body" (2009) by Karyn Kusama -- VOD
"The Lure" (2015) by Agnieszka Smoczyńska -- Criterion Channel, Kanopy
"Picnic at Hanging Rock" (1975) by Peter Weir -- Criterion Channel
"Shirley" (2020) by Josephine Decker -- Hulu
"Suspiria" (1977) by Dario Argento -- Tubi (unfortunately with ads)
"Swallow" (2019) by Carlo Mirabella-Davis -- VOD
"Thelma" (2017) by Joachim Trier -- Hulu
"What Ever Happened to Baby Jane?" (1962) by Robert Aldrich -- VOD
"The Witches" (1990) by Nicolas Roeg -- Netflix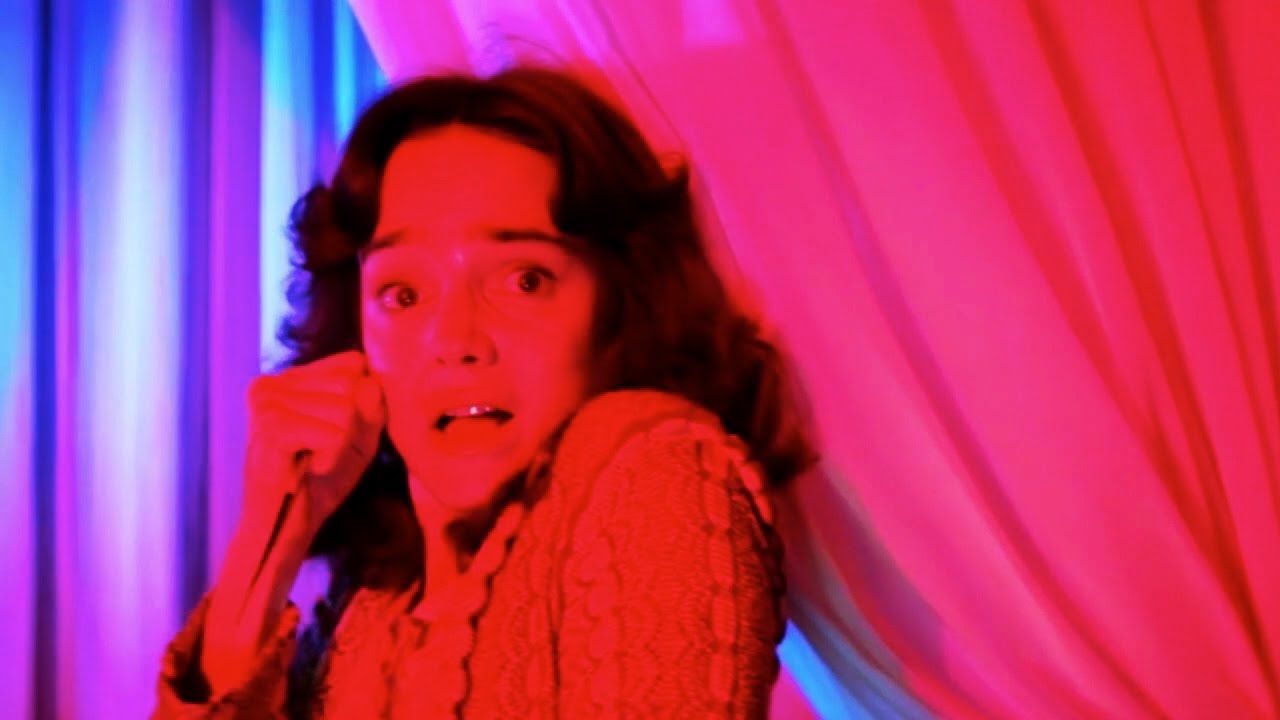 10 Halloween TV Episodes
In elementary school, I always looked forward to ABC's TGIF Halloween block. Between Salem the cat's creepy intros and all of the appropriately-themed commercials (remember how they were all scary in the 90s?), I always ended the night a little on edge. Along with the individual episodes below, there are always entire shows – "Dark Shadows," "Hannibal," "Los Espookys," "What We Do in the Shadows" – that will certainly put you in the right mood.
"Brooklyn Nine-Nine" -- "Halloween III" (S3E5)
"Buffy the Vampire Slayer" -- "Fear, Itself" (S4E4)
"Felicity" -- "Spooked" (S1E5)
"Freaks and Geeks" -- "Tricks and Treats" (E3)
"Murder She Wrote" -- "The Witch's Curse" (S8E12)
"My So-Called Life" -- "Halloween" (E9)
"Pretty Little Liars" -- "This Is a Dark Ride" (S3E13)
"Pushing Daisies" -- "Girth" (S1E5)
"Sabrina the Teenage Witch" -- "Good Will Haunting" (S3E6)
"The Howling Man" (S2E5) -- "The Twilight Zone"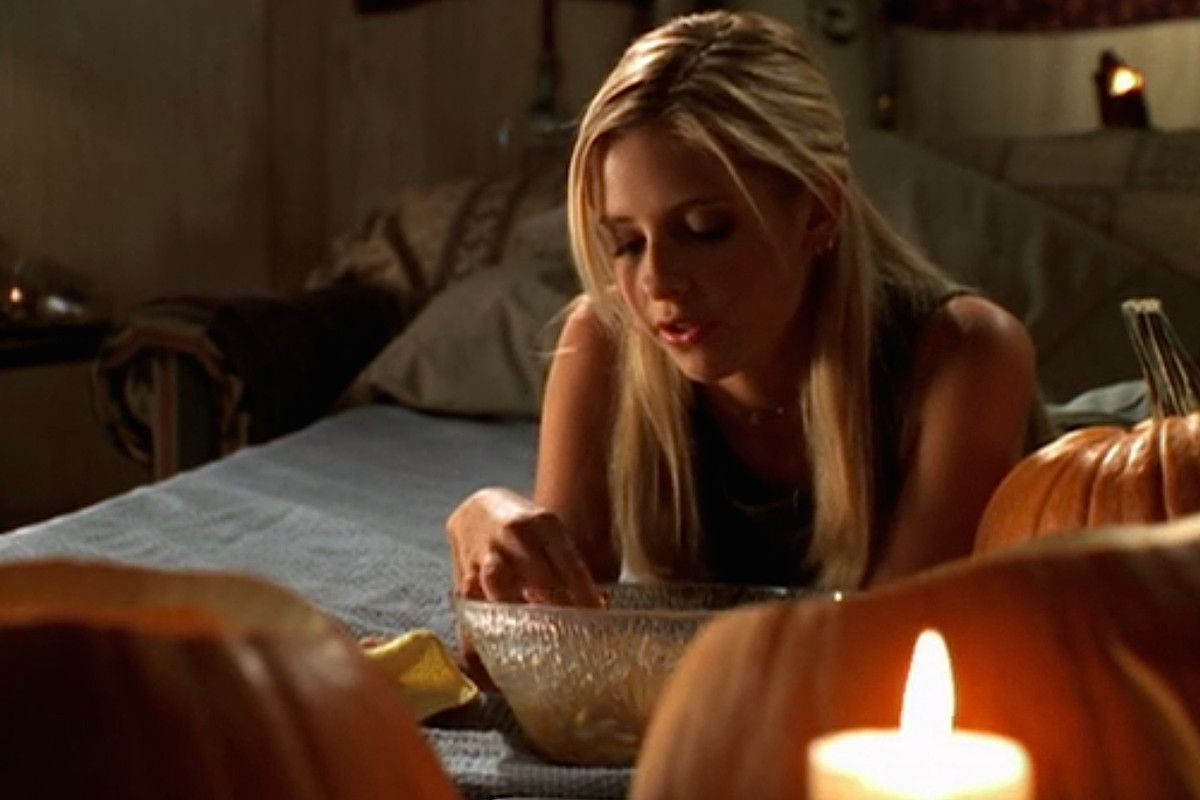 20 Seasonal Books
Fiction
I'm not typically one for audio books, but I highly recommend listening to the version of "Rosemary's Baby" narrated by Mia Farrow. It made me realize how much we have Ira Levin to thank for Roman Polanski's (yuck) beloved movie. The script is basically a straight transcription of all dialogue from the book. I am definitely going to re-read "Rebecca" this year in preparation for Ben Wheatley's Netflix film adaptation on October 21.
"Her Body and Other Parties" (2017) by Carmen Maria Machado
"A Nest of Nightmares" (1986) by Lisa Tuttle
"Kindred" (1979) by Octavia E. Butler
"House of Leaves" (2000) by Mark Z. Danielewski
"Rosemary's Baby" (1967) by Ira Levin
"Rebecca" (1938) by Daphne du Maurier
"The Bloody Chamber and Other Stories" (1979) by Angela Carter
"White is for Witching" (2009) by Helen Oyeyemi
"We Were Witches" (2017) by Ariel Gore
"Hallowe'en Party" (1969) by Agatha Christie
Non-Fiction
This list is mostly full of books about film, but there are a few that deviate towards the end. Full disclosure: I haven't actually read "Women Make Horror" yet because it is a very recent release, but it looks excellent.
"House of Pscyhotic Women" (2012) by Kier-La Janisse
"Men, Women, and Chainsaws" (1992) by Carol J. Clover
"1000 Women In Horror" (2020) by Alexandra Heller-Nicholas
"The Monster Show" (2001) by David J. Skal
"Caliban and the Witch" (2004) by Silvia Federici
"Women Make Horror" (2020) by Alison Peirse
"The Monstrous-Feminine" (1993) by Barbara Creed
"Beyond Empowertainment" (2019) by Seventh Row
"Literary Witches" (2017) by Taisia Kitaiskaia
"Monster, She Wrote" (2019) by Lisa Kröger and Melanie R. Anderson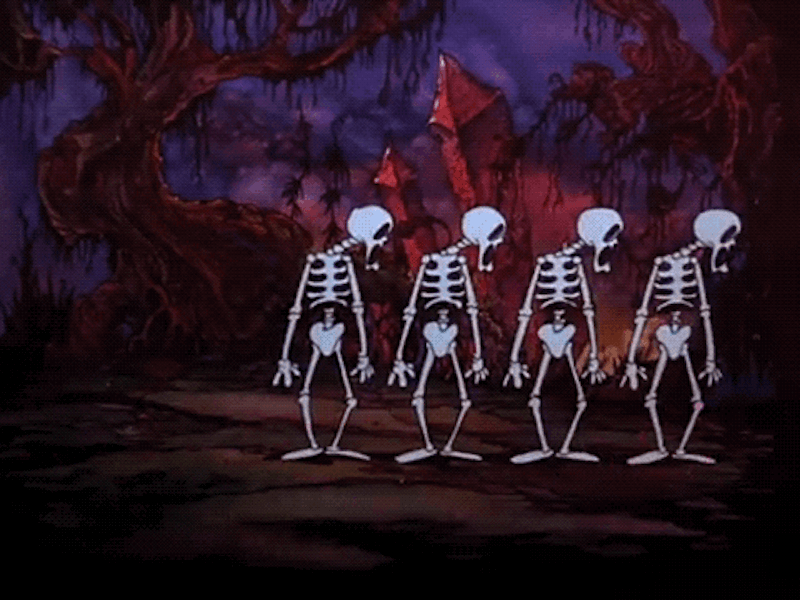 10 Picture/Children's Books
I've been collecting vintage witch books for the past ten years, mainly because I find the illustrations (predominantly by women) so inspiring. I remember going to the Tarentum Library with my mom as a kid and looking forward to the day in October when the "Dorrie the Little Witch" books would be out on display. While the childhood magic has dissipated, I will never stop getting enjoyment from this little stack, especially around Halloween.
"Dorrie and the Blue Witch" (1964) by Patricia Coombs
"A Woggle of Witches" (1971) by Adrienne Adams
"Mrs. Biddlebox" (2002) by Linda Smith and Marla Frazee
"Strega Nona" (1975) by Tomie dePaola
"The Witch of Hissing Hill" (1964) by Mary Calhoun and Janet McCaffery
"Meg and Mog" (1975) by Helen Nicoll and Jan Pieńkowski
"Weeny Witch" (1968) by Ida DeLage and Kelly Oechsli
"Witch Bazooza" (1979) by Dennis Nolan
"The Witch in the Cherry Tree" (1985) by Margaret Mahy and Jenny Williams
"Space Witch" (1979) by Don Freeman