Unlike Halloween, which I love dearly, Christmas has always depressed me. Nothing makes me feel more alone than sitting in a room full of relatives and being constantly reminded of my outcast status. This year is going to be different, though. The pandemic provides the perfect excuse for me to avoid all of the shit that I don't want to do. Instead of going anywhere, I'm staying put at my cozy house and spending quality time with the loves of my life (cats, weed, husband) in front of the fire. I'm going to cook delicious food, wear all of my softest clothes, and try not to think about how badly I want to dress up and go to a fancy party that I will likely hate but feel weirdly nostalgic about later. If you'd like to join me in this quest, here are some recommendations for what you should watch and read.
10 Movies I've Written About
I haven't actually written about that many holiday films because remember, I'm a Grinch. Let's be generous and call these movies Christmas-adjacent?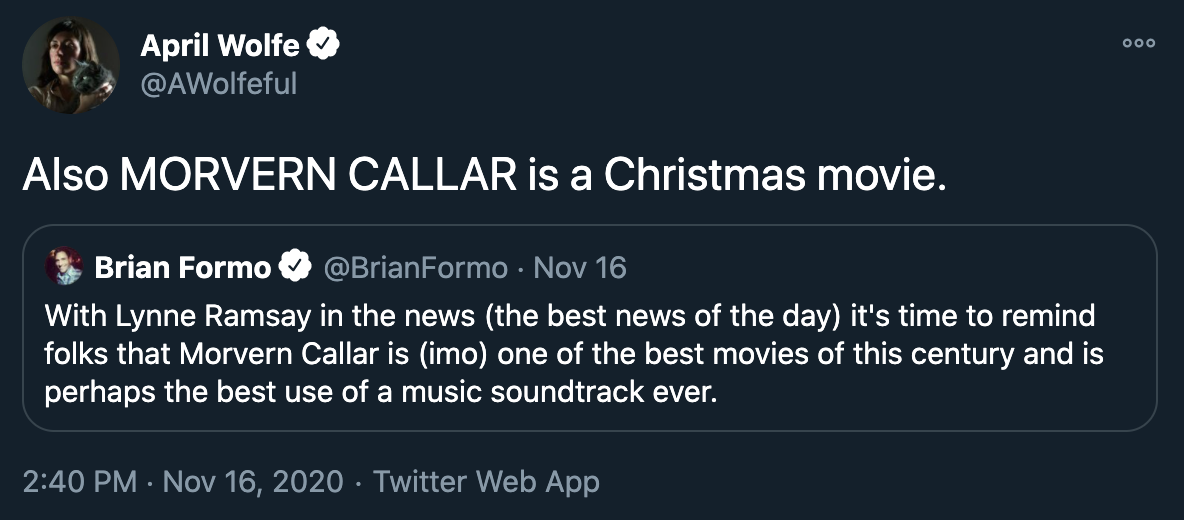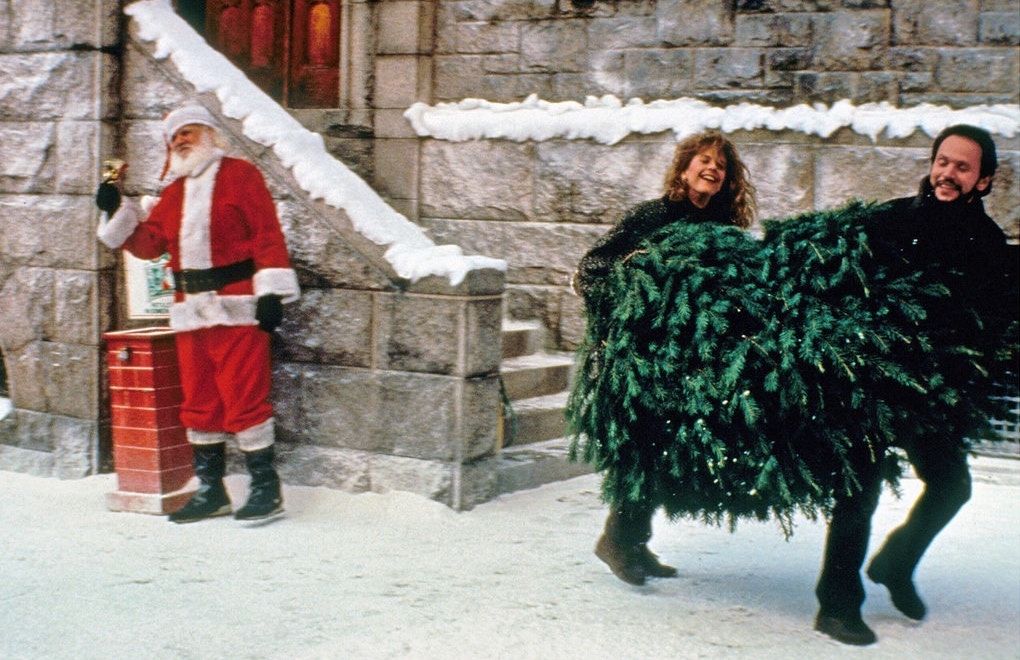 20 Movies I Haven't Written About but Recommend
Are you angry about what I did with the previous list? You probably wanted true Christmas joy/magic, which I certainly did not deliver. Let me make it up to you (sort of). All of these films are available on VOD, but I listed out other platforms where they can also be found. I tried to choose some films that are a little offbeat and not commonly found on mainstream listicles.
"Black Christmas" (2019) by Sophia Takal | Hulu, HBO Max. Is this film as good as the original? Of course not ... after all, it was made by Blumhouse. But it didn't deserve the level of hatred it got on Twitter. Parts of it are pretty funny, which I feel like no one has acknowledged.
"Gremlins" (1984) by Joe Dante | Shudder. No explanation needed.
"Christmas, Again" (2014) by Charles Poekel | Amazon Prime. Worth it for Sean Price Williams' cinematography alone.
"Fanny and Alexander" (1982) by Ingmar Bergman | Criterion Channel. The TV and theatrical versions are both on the Criterion Channel. If you're only going to watch one, the TV version is my recommendation.
"The Thin Man" (1934) by W.S. Van Dyke | HBO Max. I wrote a little thing about how much I love this movie on Instagram.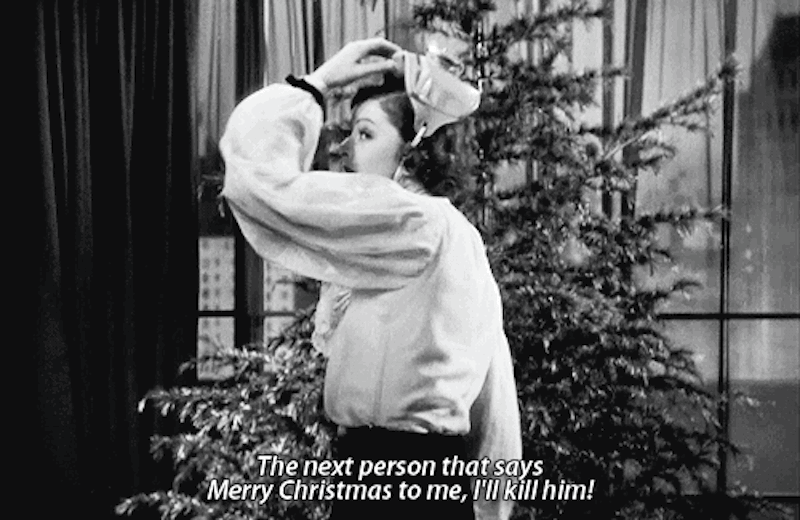 "Bell, Book and Candle" (1958) by Richard Quine | Criterion Channel. Kim Novak is almost unbearably sexy and several characters (fuck, maybe all of them?) are coded queer. A witchy Christmas delight!
"Lady in the Lake" (1946) by Robert Montgomery. Gaspar Noé says you should watch this one on mushrooms 🍄
"Little Women" (1994) by Gillian Armstrong | Amazon Prime. This is my preferred version. What '90s kid is going to besmirch a cast with Winona Ryder, Claire Danes, Kirsten Dunst, AND Susan Sarandon?
"The Muppet Christmas Carol" (1992) by Brian Henson | Disney+. Rizzo was robbed of a well-deserved Oscar nomination.
"The Apartment" (1960) by Billy Wilder. I made my husband watch this one on New Year's Eve 2019. Since moving to Ann Arbor, it has been our tradition to go to Logan (which Covid just killed, RIP) for an early prix fixe dinner and follow it up with prosecco and movies.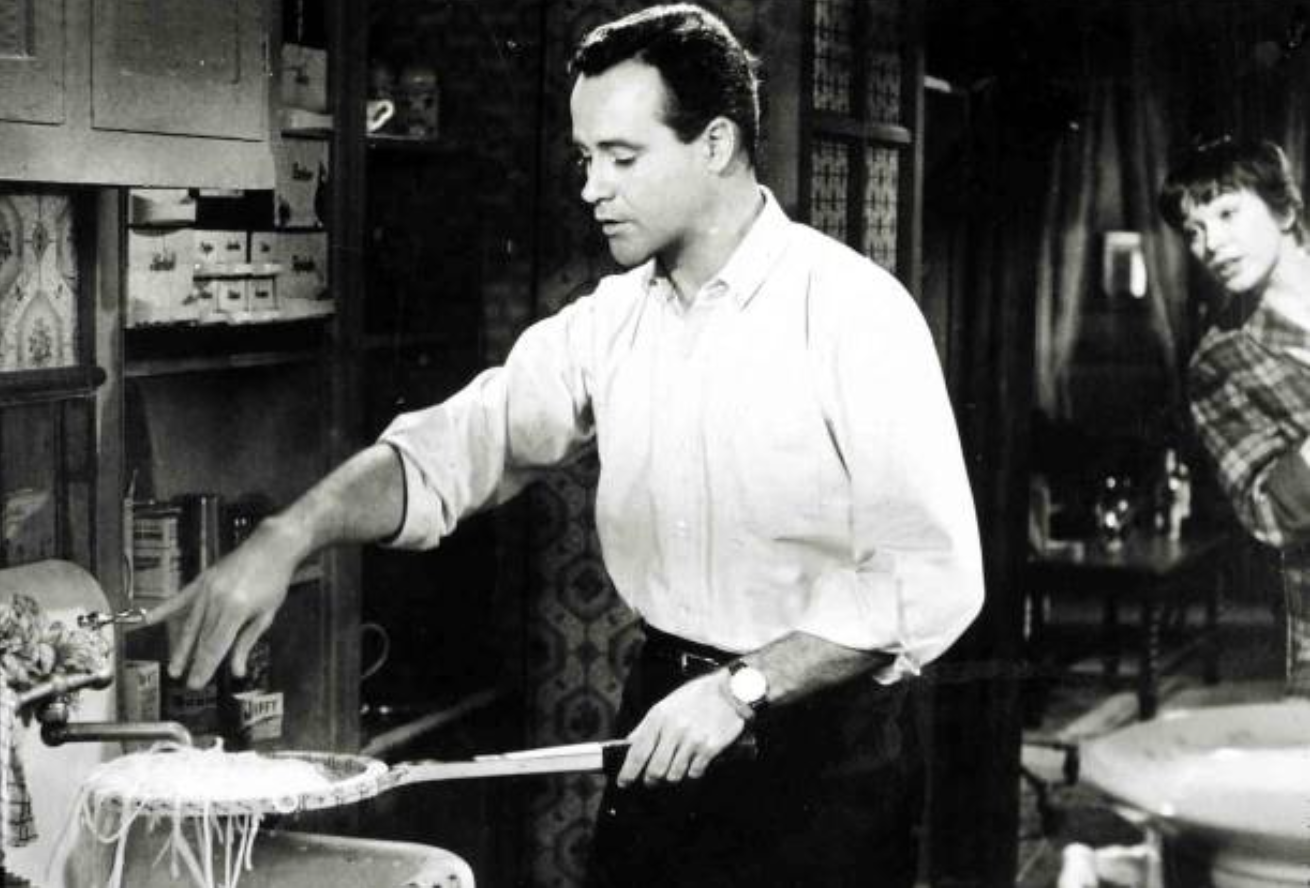 "The Shop Around the Corner" (1940) by Ernst Lubitsch. The precursor to "You've Got Mail" is an annual rewatch for me thanks to Pepi (William Tracy) and the magic of a black and white snowstorm.
"Carol" (2015) by Todd Haynes | Netflix. Finally, a serious queer love story that doesn't end in tragedy. I've watched this approximately 25 times and no, I'm not exaggerating.
"Bridget Jones' Diary" (2001) by Sharon Maguire | Starz. Yes, it's full of problematic tropes, but it features one of the best fight scenes of all time and gave us the phrase "emotional fukwits."
"Meet Me in St. Louis" (1944) by Vincente Minnelli. If listening to Judy Garland mournfully sing "Have Yourself A Merry Little Christmas" doesn't make you cry, you are a robot.
"Tangerine" (2015) by Sean Baker | Hulu. Funny, heartwrenching, and energetic as all hell. It makes me so happy when an indie like this pops up and actually gets the attention that it deserves.

"All That Heaven Allows" (1955) by Douglas Sirk | YouTube. I just had a thought: in the "Gilmore Girls" vow renewal episode ("Wedding Bell Blues"), cousin Marilyn is desperate to have an affair with a gardener. Do we think it's because of this movie, or is it just a common rich person fantasy that I'm unaware of?
"Edward Scissorhands" (1990) by Tim Burton. It's a real bummer that Johnny Depp's antics make it difficult to watch his films in the same way. I'm always a sucker for a dark outcast fairy tale.
"Will It Snow for Christmas?" (1996) by Sandrine Veysset | I suspect this movie is often ignored because it isn't easy to find. As far as I can tell, it is unavailable for streaming in the US right now. It manages to delve into dark territory (an emotionally abusive relationship and men who don't care about their children) without coming across as cold and hopeless. Read more about it here.
"Pandora's Box" (1929) by G.W. Pabst | HBO Max, Criterion Channel. I somehow just saw this for the first time a few weeks ago and WOW. According to LGBT film historian, Vito Russo, it's notable for portraying the first explicitly lesbian character in cinematic history (played by Louise Brooks, who was queer IRL). The final scene of the film takes place on Christmas Eve.
"2046" (2004) by Wong Kar-wai | Amazon Prime. Roger Ebert gave this 2.5 stars and called it "a lovely meander." LOL OK. Watch it after "In the Mood for Love" (2000), which is available on HBO Max and Kanopy, and soak up those lush, lonely, jewel-tone vibes.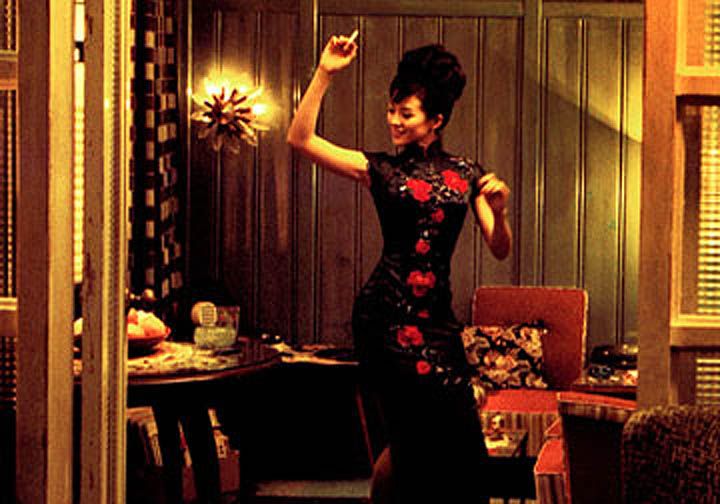 10 Holiday TV Episodes
You can't go wrong with the Christmas episodes of "Community," "The Office," "30 Rock," "Parks and Recreation," "Brooklyn 99," "Golden Girls," or any other classic sitcoms. One of my favorite memories is of visiting Ali, my college BFF, in Washington, D.C. one year and baking Christmas cookies while watching every holiday episode of "The O.C." together.
"The O.C." -- "The Best Chrismukkuh Ever" (S1E13) | HBO Max. Anna and Summer 4ever. Fuck Seth Cohen and his starter packs.
"Crazy Ex-Girlfriend" -- "My Mom, Greg's Mom and Josh's Sweet Dance Moves!" (S1E8) | Netflix. "What's happy? That's for stupid people," says Naomi Bunch.
"Six Feet Under" -- "It's The Most Wonderful Time Of The Year" (S2E8) | HBO Max. This is maybe a shitty episode to include because you couldn't really watch it as a one-off (unless you've seen the show a bunch of times); however, quarantine is the perfect time to rewatch the entire series, so ...
"The Strike" -- "Seinfeld" (S9E10) | Hulu. Any episode that involves the invention of a holiday must be included on this list.
"Grandma Got Run Over By a Reindeer" -- "Grey's Anatomy" (S2E12) | Netflix, Hulu. This is the episode where we find out that Cristina Yang is Jewish. It's also the episode that was submitted for Oh's "Supporting Actress in a Drama Series" Emmy nomination. She lost to Blythe Danner who won for her role on "Huff," a show I've never seen or even heard of.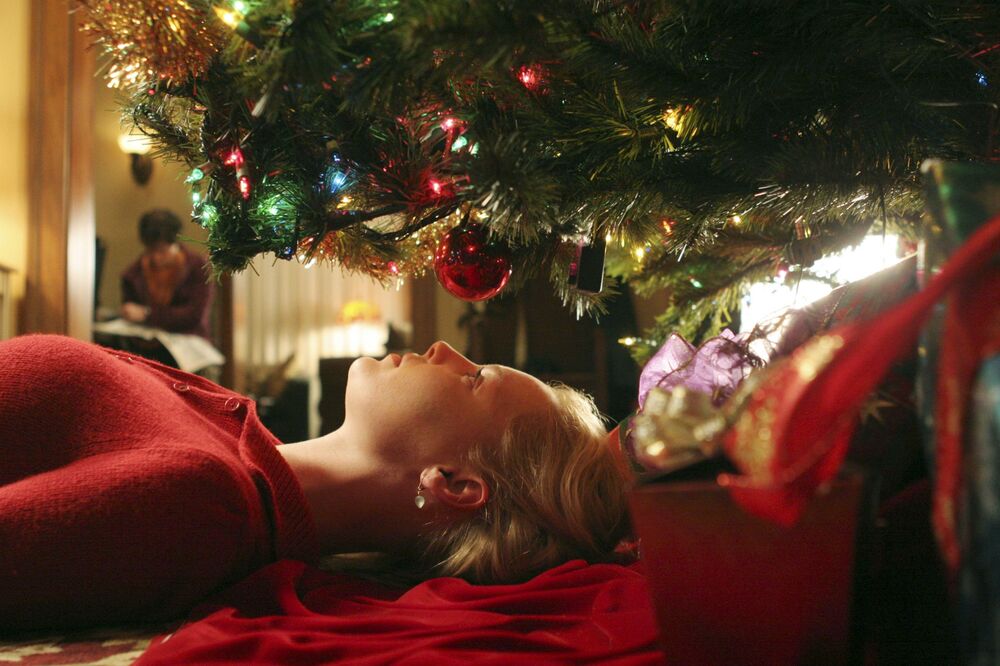 "Mad Men" -- "Christmas Waltz" (S5E10) | Amazon Prime. If the entire show premise was Joan and Don commiserating over booze and cigarettes at the Waldorf, I would still watch.
"From the Mind of Christine McConnell" -- "500 lb Gingerbread Replica of the Winchester Mystery House" | YouTube. Christine McConnell is amazing and I don't understand why Netflix cancelled her show. If she's creating projects this intricate with Patreon/ad money, imagine what wild Christmas creations she could conjure with more of that Netflix coin.
"Euphoria" Christmas Special (2 episodes) | HBO Max. This premiers on December 6 at 9P, so I haven't actually seen it yet. I'm excited, though, especially since I'm currently watching S1.
"Bob's Burgers" -- "The Bleakening" (S8E6&7) | Hulu. This is a true holiday musical with cameos from Todrick Hall and Adam Driver. What's not to love?
"Dash and Lily" -- Season 1 | Netflix. This lovely show is heartwarming, suprisingly deep, and will make even the Scroogiest person a little misty-eyed. Highly recommended. This is the first time in 9 years that I won't be in NYC for the holidays, but this show gave me a virtual taste of non-Covid seasons past.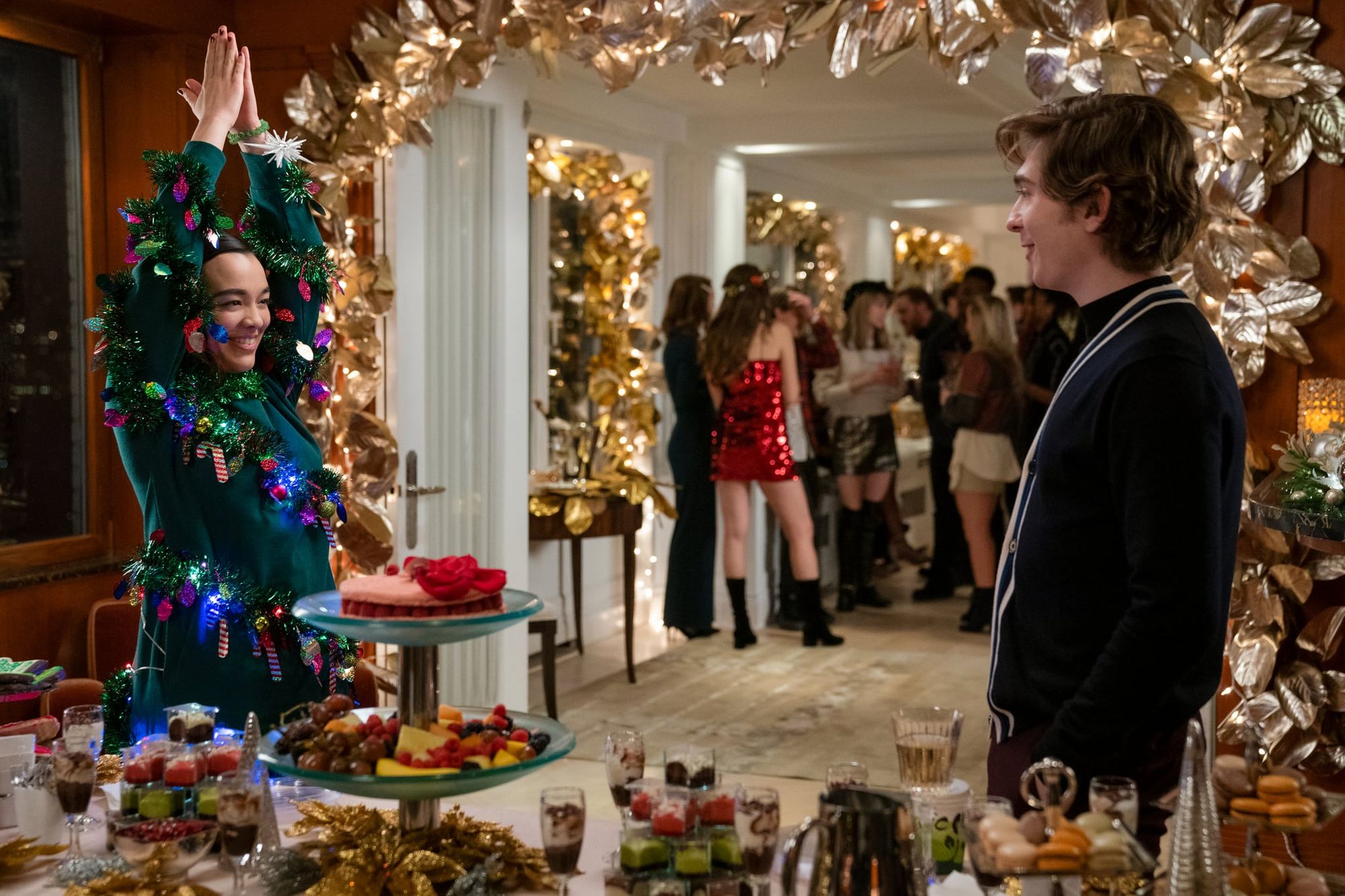 Seasonal Reads
Adult Fiction Books
If you don't want to read Charles Dickens' "A Christmas Carol" (1843) for the umpteenth time, here are some other ideas.
"Holidays on Ice" (1998) by David Sedaris. This collection of short stories is worth it for "Santaland Diaries." I promise you will cackle.
"Winter Solstice" (2000) by Rosamunde Pilcher. I used to work in publishing and went through a period where I read a ton of British romance novels. I kind of love Pilcher and think she suffers a bit in the states because her book jacket art does not match the content.
"The Haunted Tea-Cosy" (1997) by Edward Gorey. This delightful weirdo's take on the Dickens classic is about what you would expect.
"The Postscript Murders" (2020) by Elly Griffiths. I've been plauged by insomnia lately and instead of fighting it, have been reading random murder mysteries purchased via Kindle at 2 AM. This one reminds me of Agatha Christie and borders on cozy territory.
"Anne's House of Dreams" by Lucy Maud Montgomery. I'm more of an Emily Starr gal, if we're being honest. Anne has always been a little too straitlaced for my taste. I do have some childhood nostalgia for "Christmas at Four Winds," though.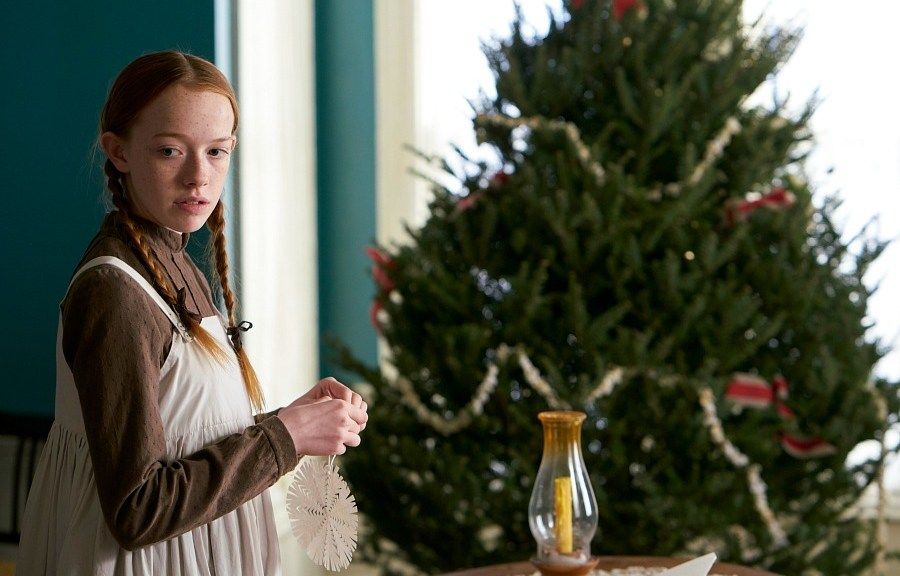 "Village Christmas And Other Notes on the English Year" (2015) by Laurie Lee. The title is a little misleading because not all of the stories are seasonal. I do love the first few essays on Christmas, though.
"The Gritterman" (2017) by Orlando Weeks. As the child of a steel worker, this one hit me hard. While not an upper, the storytelling and illustrations are both fantastic.
"Eight Kinky Nights" (2019) by Xan West. I didn't know very much about the polyamorous kink community before reading this and it taught me a lot. The story is beautifully inclusive, authentic, and fun. It's a shame that the author is no longer with us because the world needs more writing like theirs.
"Hogfather" (1996) by Terry Pratchett. This is the 20th novel in the Discworld series, but it definitely works as a standalone read. Pratchett is one of my absolute favorites, which is surprising since I'm typically not one for fantasy. The Vadim Jean film adaptation (available on Amazon Prime) is worth watching, too.
"Attack of the Deranged Mutant Killer Monster Snow Goons: A Calvin and Hobbes Collection" by Bill Watterson (1992). Absolutely brilliant.

Children's Picture Books
I don't have much to say about each of these. All you need to know is that the illustrations are cute as hell and the stories aren't awful. I'm not a parent, so the educational aspect of these is 0% important to me.
"Merry Christmas, Little Witch" (1996) by Lieve Baeten
"The Orchard Book Of Stories From The Ballet" (1994) by Geraldine McCaughrean and Angela Barrett
"Night Tree" (1991) by Eve Bunting and Ted Rand
"Gus Was a Christmas Ghost" (1969) by Jane Thayer and Seymour Fleishman
"The Snowy Day" (1962) by Ezra Jack Keats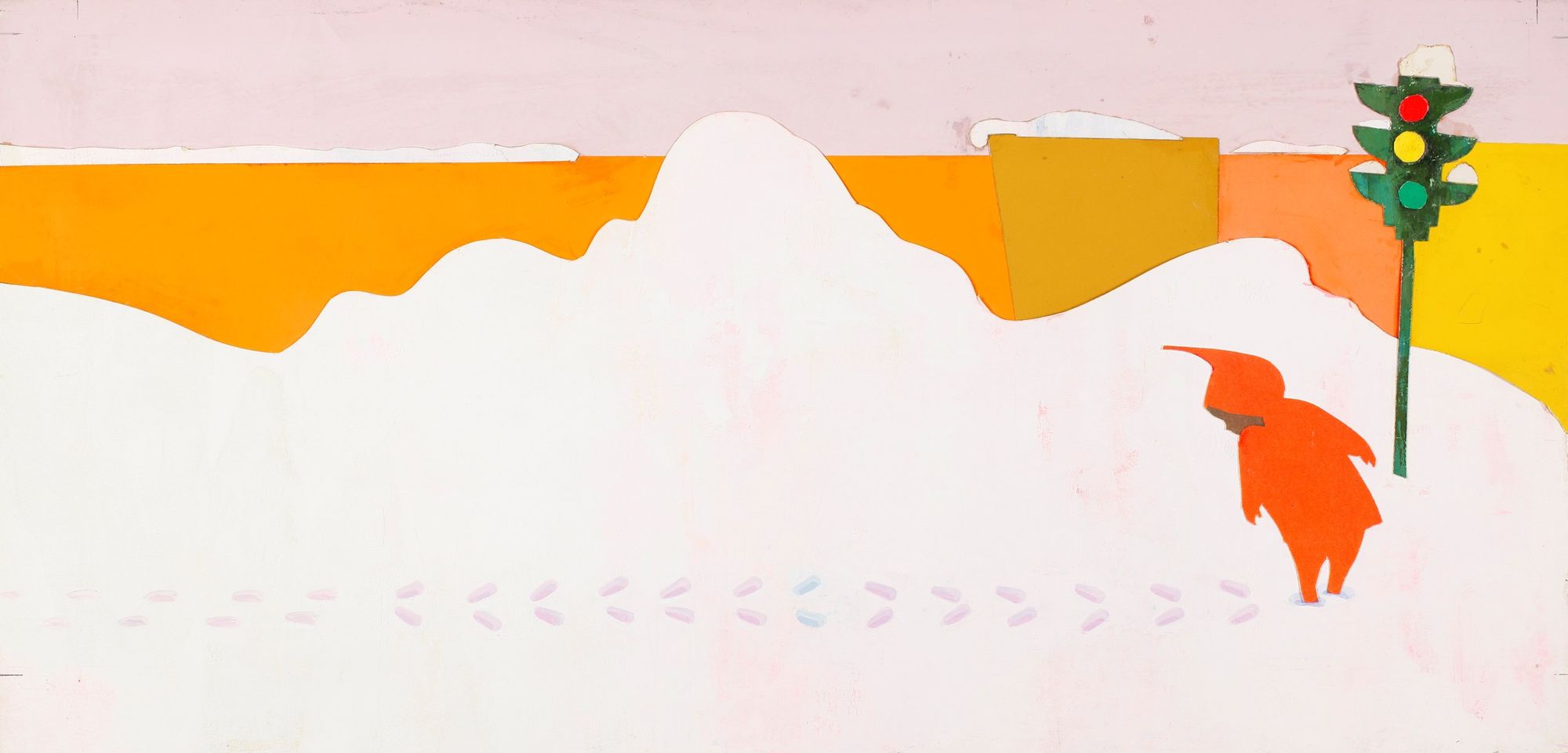 "Christmas in Noisy Village" (1963) by Astrid Lindgren and Ilon Wikland
"Madeline's Christmas" (1956) by Ludwig Bemelmans
"Merry Christmas, Strega Nona" (1986) by Tomie dePaola
"Mr. Willowby's Christmas Tree" (1963) by Robert E. Barry
"The Witch's Christmas" (1970) by Norman Bridwell