Vibe:
I avoided watching "Mouthpiece" for a while because I knew that it would crush me. Anything about mother/daughter relationships always sends me into a weird existential spiral that is hard to shake. Especially for someone who doesn't want children, it's hard to fathom the sacrifices my own mom made me for and my brother. She let so many of her own dreams die in order to help us fulfill ours, a fact that will always make me feel sad. I wish she had taken more time for herself.
Anyway, what you really need to know about this film is that it is not an upper. If you're anything like me, you will walk away from it with some great topics to discuss in therapy!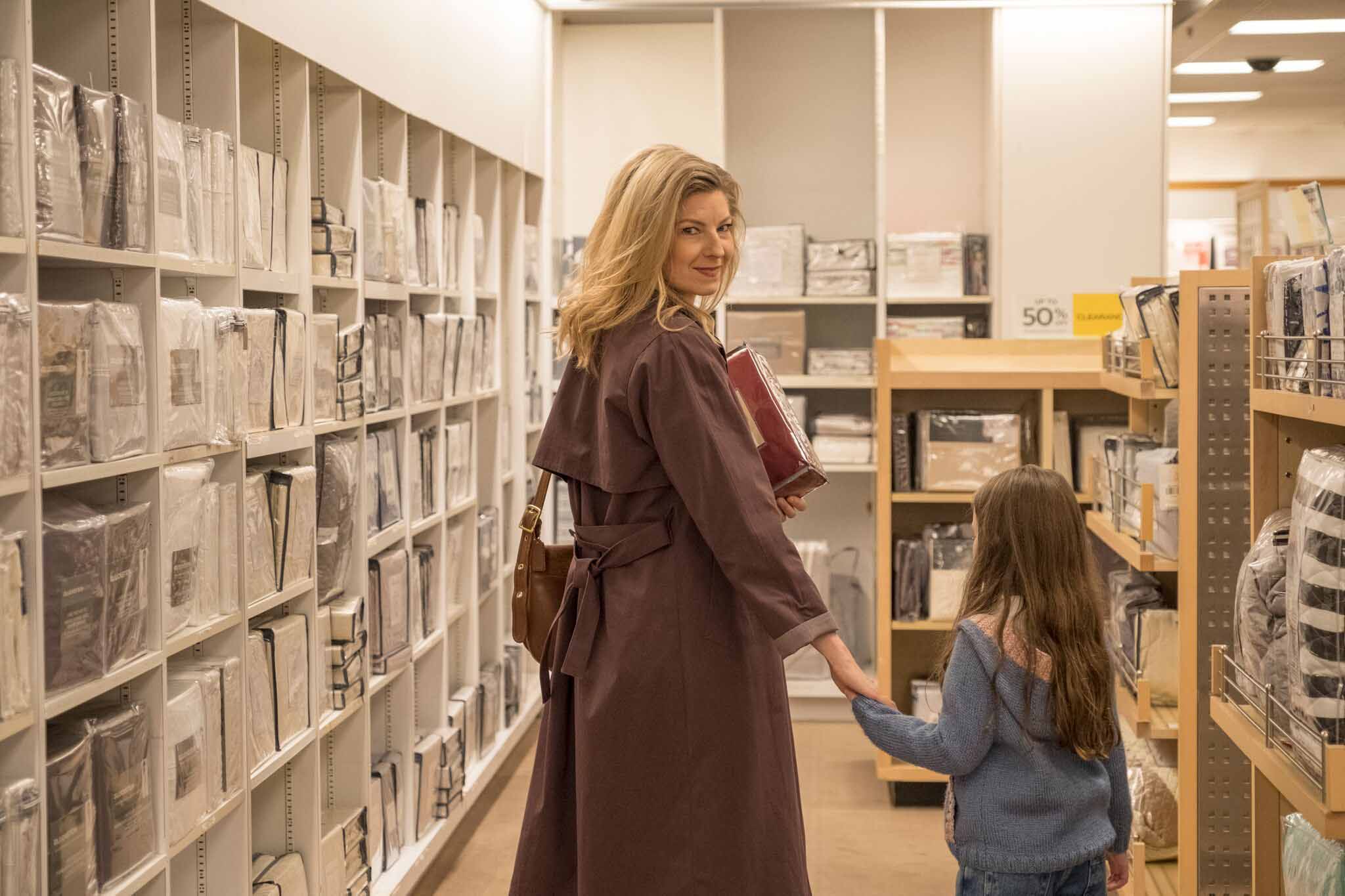 Best time to watch:
Watch it when you're in the mood for a feminist story that will make you think deeply about familial relationships and the unavoidable pain that comes with being alive. As someone who is slightly obsessed with making art about family history, this film inspired me to press on and dig deeper. It would pair exceptionally well with Su Friedrich's "Sink or Swim" (1990).
Worst time to watch:
If you need something light and inconsequential, this isn't the film for you. If you want to numb yourself from the pain of humanity, avoid it at all costs!
Where to watch:
"Mouthpiece" is screening FOR FREE on Seventh Row for everyone outside of Canada from October 1-4. You can sign up here. If you happen to be a Seventh Row member, that period is extended until October 28. If you are in Canada, you can watch the film on CBC Gem. On Sunday, October 4, Patricia Rozema will be available for Q&A as part of their Lockdown Film School series.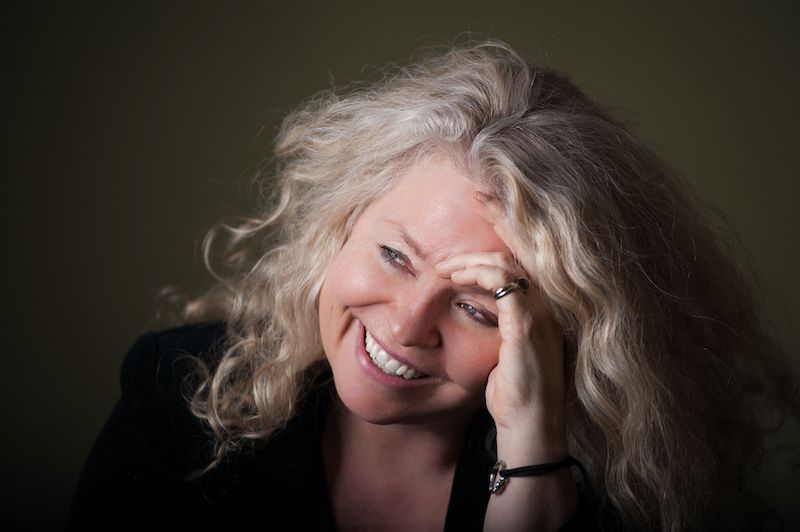 Quick summary:
Cassandra (Norah Sadava and Amy Nostbakken), a 30-something writer, wakes up after a night of drinking to discover via telephone call that Elaine (Maev Beaty), her mom, has unexpectedly died of a stroke. The film follows her as she prepares to deliver the funeral eulogy. "Mouthpiece" started as a theater production in Toronto and was originally written and performed by Sadava and Nostbakken. Director Patricia Rozema worked with them (and cinematographer Catherine Lutes) to adapt it for the cinema.
Thoughts:
A few years ago, I went to a Jonathan Safran Foer event and was shocked when he revealed that he is one of those people with no internal monologue. He apparently walks down the street and doesn't have to contend with a stream of thoughts about whether or not a random acquaintance hates him because he failed to reply to an email. I guess I always knew that people like this existed, but I can't relate to them. No matter how relaxed I am, I'm always holding at least 5 different thoughts simultaneously and worrying about a handful of things I can't control. In "Mouthpiece," this ever-present internal monologue and level of self-scrutiny are made real by having two actors play the same character.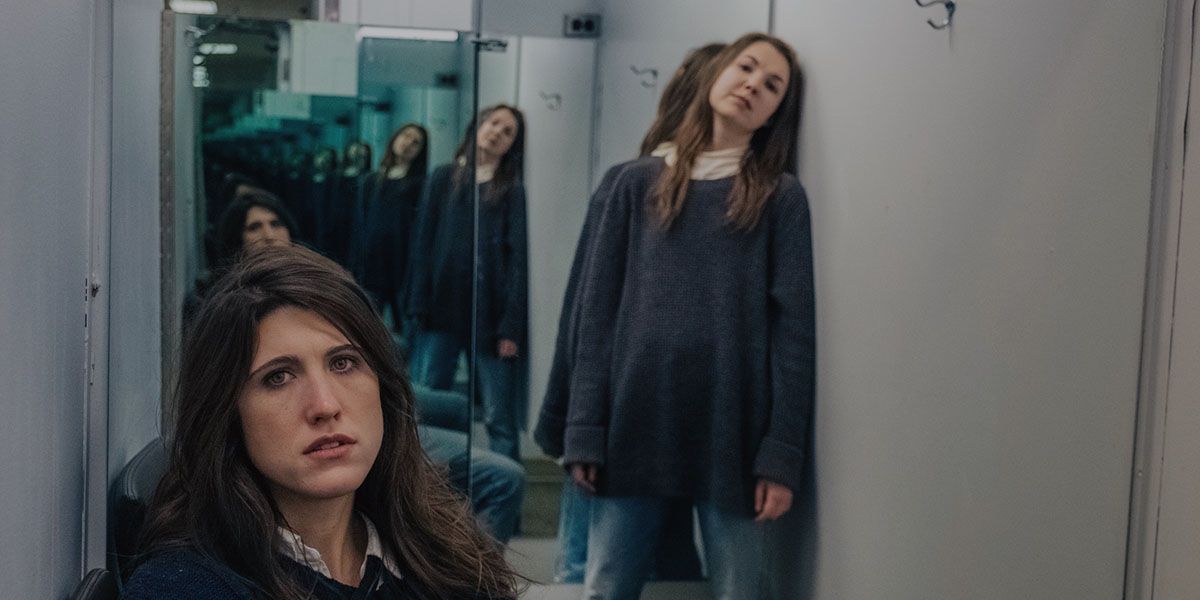 It's one of those theatrical concepts that could go horribly wrong but works exactly as it should in this film translation. Very quickly and without any words, I realized that Cassandra is a fragmented woman, full of contradicting ideas that hadn't been fully examined until her mother's death. Does she think of her mother fondly and appreciate the time they spent together doing routine shit, like attending a swim class or shopping at the mall? Yes. Does she also pity her mom for sacrificing so much of herself to her children that she had no time left for her own life? Also yes. I don't know if this is a hallmark of mother/daughter relationships, but it certainly resonated with me.
Along with these dichotomies, Cassandra struggles to deal with her own anxieties and self-consciousness. She doesn't only worry about who she is in the world, but who she appears to be. Although she dislikes French fries, she can't turn down ordering them because she doesn't want to suggest that she cares about getting fat. She can't fuck her (sort of) boyfriend in peace without worrying about what her sex face conveys. She can't lose her shit at her mother's funeral because it won't look good, especially after making a scene at Christmas, something that is alluded to several times and finally shown towards the end of the film.
It's hard for Cassandra to exist in a world that scrutinizes her every move and applies heaps of undeserved meaning onto minute behaviors. She wants to exist as she truly is but society skews her identity, forcing her to morph at any moment to avoid revealing too much vulnerability. It took me a while to realize that Cassandra isn't exactly kind to herself. She's hyper critical all the time, forever at war with her own emotions. After a fantasy sequence musical number set in a grocery store, Cassandra has to remind herself that "It's not about you, it's about mom." She wants to be selfless and good, dedicating this moment to remembering her mother instead of thinking about herself. Doing this proves to be impossible, though; Cassandra and Elaine are inextricably linked.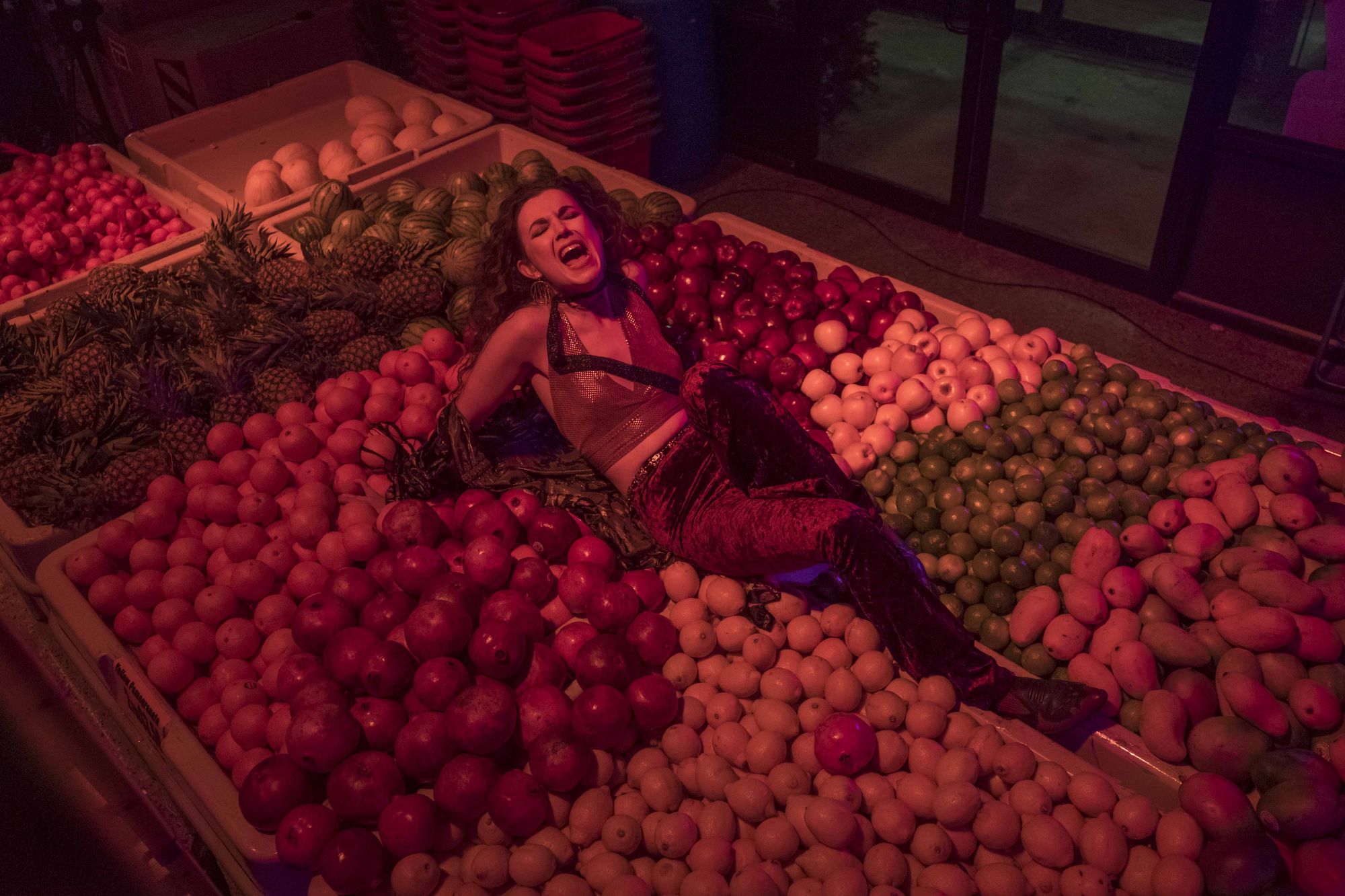 Elaine, who we see in flashbacks, may not have been able to live out her career goals like her daughter, but she struggled with feelings of inferiority all the same. In one gut-wrenching scene, we see her excitedly getting ready for a book launch party. She's been out of the publishing world for a while post-kids and hoping for this event to signify her reentry. When young Cassandra sees her writing in a notebook and asks what she's doing, Elaine tells her, "Sometimes it's nice to make a note of what might be the big moments of your life." When things don't go according to plan, she mopes all night on the couch and eventually throws the notebook into a bowl full of chowder. She needed a win that night to help reignite her confidence, but the universe said no.
In a more recent flashback, we see an adult Cassandra call Elaine after one of her pieces is published in a magazine. While Elaine gushes that "it's brilliant, you're brilliant," she can't help but note, "I don't think brown's your color," when asked about the picture published alongside the article. When asking for Elaine's praise and admiration, Cassandra is often given brutal criticism. We also see this behavior manifest when Cassandra is a child and asks her mom to edit a paper that she's written. Elaine can't help herself and ends up inserting this totally believable line for an 8-year-old:
Her unassuming demeanor betrayed an internal landscape as vast and mournful as any ancient poet.
Elaine is hard on Cassandra because she needs her to succeed for both of them. If Cassandra doesn't fulfill her literary ambition, her mother's sacrifices were all for nothing. It's safe to assume that Cassandra's desire to write comes at least partially from seeing her mother trapped between passion and ambivalence. How could she not be drawn to the source of her mother's discontent? Cassandra is her mother's second chance, her sacrifice made tangible. She is never not aware of this.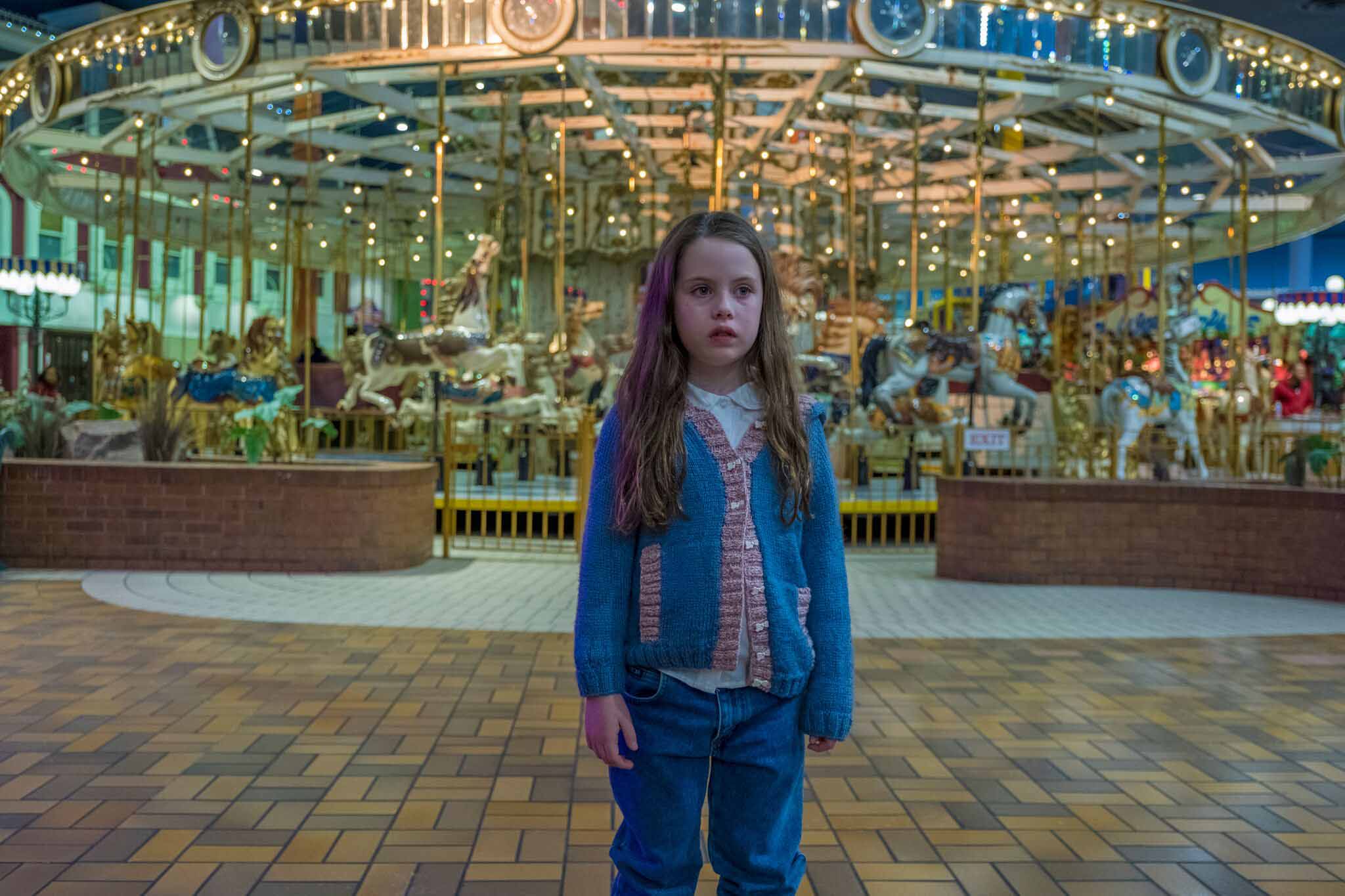 How do you contend with a person who has given you so many things that you love about yourself at the expense of their own happiness? From a young age, Elaine always encouraged Cassandra to speak up and have her own ideas. By helping her find and hone her own voice, Elaine gave Cassandra the tools that she needed to become a writer. A large part of Cassandra's identity – professional and personal – comes from her mother. Even though they ultimately lived different lives, that bond can never be broken. In the end, Cassandra figures out how to come to terms with this and express herself honestly during the eulogy without sugarcoating the complexities of her relationship.
One other thing we can hope for is that women will stop being forced to choose between motherhood and a career. If men were full, equal partners in parenthood, women wouldn't have to sacrifice so much. If Cassandra's dad had been pulling his weight, maybe Elaine wouldn't have destroyed her notebook in a fit of rage. Some mothers are perfectly content staying at home with their children, focusing on raising them to be good humans. Others are keen to maintain separate work lives that provide them with satisfaction outside of their familial roles. Both are totally valid ways to live; neither deserve any scorn.
Stray observations:
Lara Johnston's editing is a large part of what made this film work so damn well. The pacing was excellent with no scene overly long, and all of the doubling was brilliant.
Dying face-first in a lemon loaf doesn't sound like the worst way to go.
Things Elaine loved: romantic comedies, Alice Munroe, Margaret Atwood, Lawrence Hill, Ann-Marie MacDonald, nice jewelry, framed photos, perfume in old glass bottles, crossword puzzles, feeding the birds, playing along with Jeopardy, and the smell of cedar.
Ruth Bader Ginsburg makes a brief appearance via TV clip!
The overbearing fitting room attendant reminded me of the "Sex and the City" episode (S4E8) where Miranda's mother dies and she has to buy a black bra to go with her dress.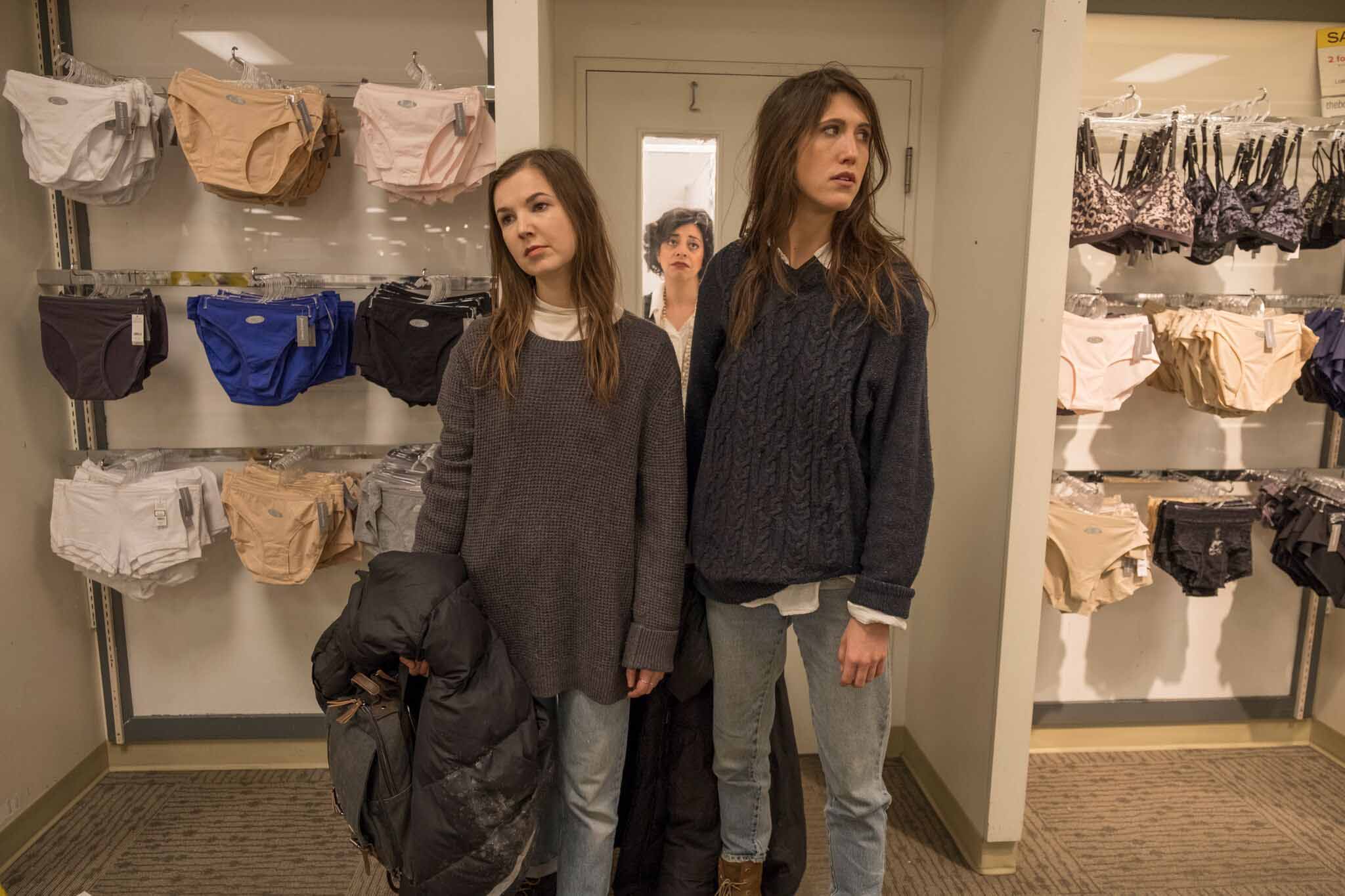 What do you call someone who doesn't believe in Santa Claus? Egg-nos-tic.
Elaine has an extensive romantic comedies about weddings. There are a few notable anomalies in her collection: "The Stepford Wives" (2004), "Rachel Getting Married" (2008), "The Hours" (2002), and "Eternal Sunshine of the Spotless Mind" (2004), to name a few. I love that several of the titles look like burned copies with names handwritten on the DVD spines.
Someone should really start a vineyard called "Medium Quality Lesbian Wedding Wine."