Sasheer Zamata and Y'lan Noel together in a movie directed by Stella Meghie? Sign me up! Since I was already back home in Ann Arbor during the Tribeca premiere, I watched a screener in bed with two of my cats and a bag of Haribo Berries (the best candy on the planet). I talked to Stella Meghie on the phone the next day.
She makes movies that are heartfelt, funny, and not afraid to feature "difficult" women, which I appreciate. She also directed one of my favorite S3 episodes of "Insecure." I'm glad she exists and took twenty minutes out of her day to chat with me. I was in a foul mood and didn't feel like talking to anyone, but Stella made my shitty day a little better. Before we jump in, here's a quick overview of what you can expect while watching.
Quick Summary:
Zadie (Zamata) is still bffs with her ex-boyfriend Bradford (Tone Bell) and clearly not over him. In an attempt to move on, she invites him and his girlfriend (DeWanda Wise) to spend the weekend at her mom's bed-and-breakfast. As you might have guessed, things do not go smoothly.
Vibe:
"The Weekend" reminds me of an old-school romantic comedy like "Annie Hall" or "When Harry Met Sally." Zadie is a little bit of an asshole, but we still want her to find love and happiness. Everyone who isn't a complete monster deserves happiness.
Best time to watch:
Watch it when you're in the mood for a lighthearted Woody Allen movie but want to support a nice person.
Worst time to watch:
Don't watch it when you're feeling horny for Y'lan Noel and think that he might take his shirt off. I will tell you right now that he doesn't, and it is upsetting.
Where to watch:
I will update this section when a release date is announced.
---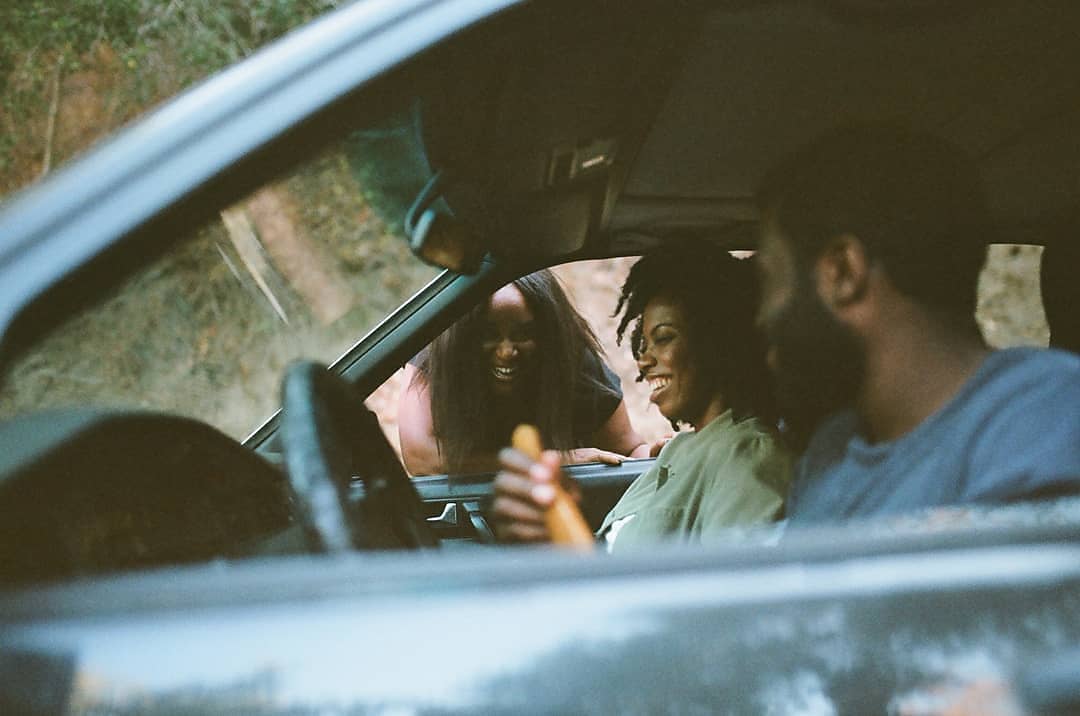 Interview with Stella Meghie:
WiR: This is the second feature that you've written and directed (third overall). Do you prefer to do both?
SM: I love directing stuff that I've written; it's just a different relationship with the material. When you're on the ground floor creating something, you have innately strong feelings about how to direct it. I do read scripts from other people and find myself bonding with some of them at times.
"The Weekend" reminds me so much of the romantic comedies that I loved growing up but that no one seems to make these days. What made you want to create this type of film?
I love comedies, especially ones with women in the lead. I wrote this as the film I thought I would direct first, mainly because of the contained nature. I had the idea of this character, Zadie, in my head for a while and I was actually staying with my mom, who happens to run a bed-and-breakfast. That's where the inspiration came from.
Is the film actually shot at your mom's bed-and-breakfast?
No [laughs]. I always tell her not to let people film there. We shot at this beautiful place in Malibu. The persimmons orchard is idyllic.
I wish I was there right now.
I wouldn't say I disliked Zadie, but she definitely has some issues. How do you strike a balance and make her feel real and flawed but not so annoying that the audience is put off by her?
I always feel like if the character is real and her flaws are relatable, then she should be on camera. I will find a way to present her in a lovable light or put her on a journey that helps you understand her head space. Your best friends are the most annoying people at times, but you love them anyway and accept them for who they are; I feel the same way about my characters.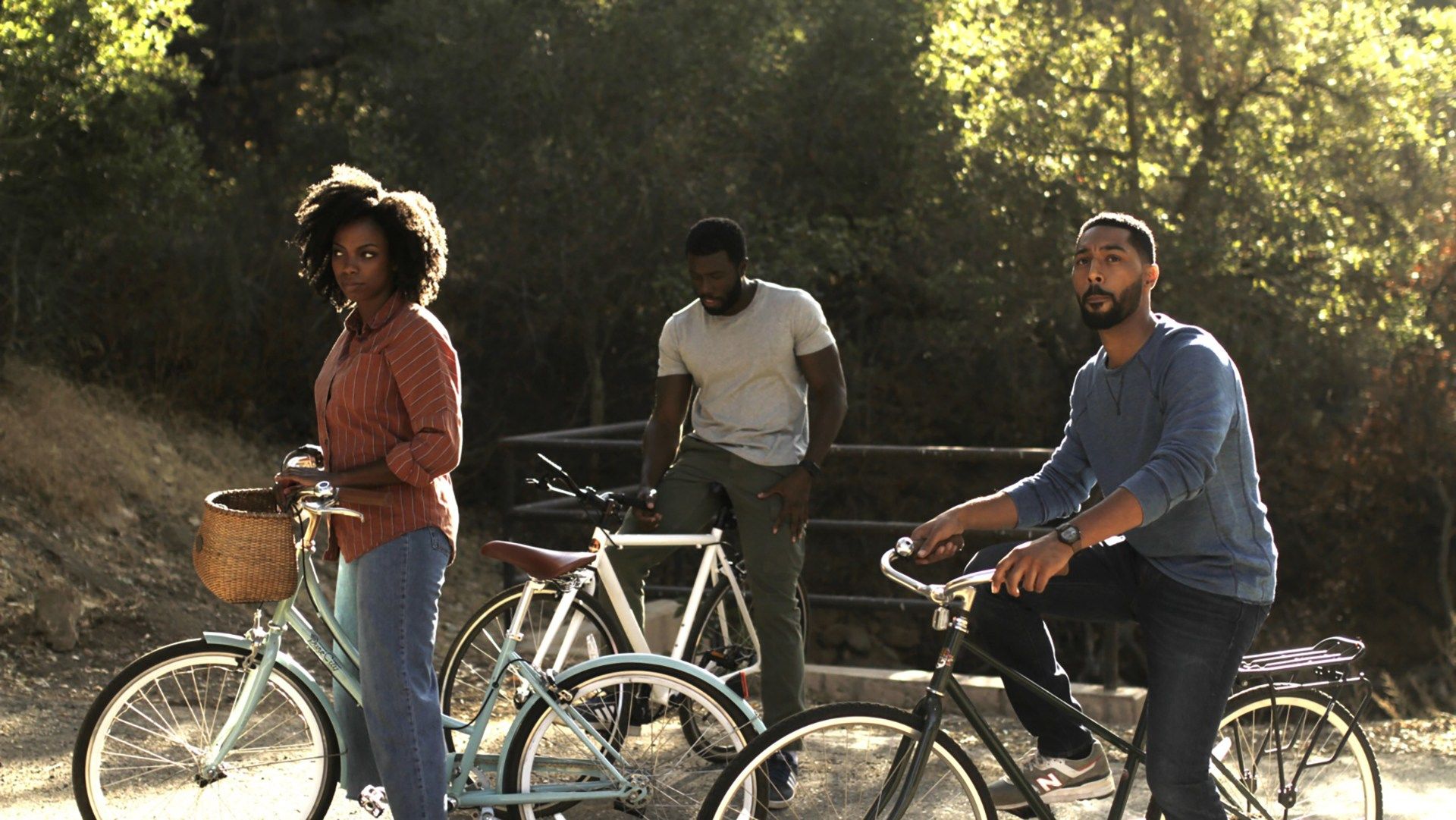 Zadie is a comedian - the film starts and ends with her sets. Did you worry about making her funny enough? I feel like it must have been hard to write for her.
I think when I was writing jokes, I felt like they were the funniest thing in the world and then later realized that no, I'm not a comedian [laughs]. Luckily, Sasheer is, so she took what I wrote and made it comfortable for her to deliver. Between the two of us, we tried to make it real. I had fun with it. It's tricky, though. I always felt like I needed to hire someone who had done stand-up for the role. I thought it needed to feel realistic in terms of who was getting up there. At the same time, though, it's not Sasheer's comedy, so I could have gone with a non-comedic actor.
I was never really sure about the film's tone toward Aubrey. I loved him and was happy to see him sitting in on Zadie's set at the end of the film, but can you talk a little bit about how you crafted their relationship?
Aubrey represented the good guy ... the guy who is open to love. The guy you should be with as opposed to the guy you're trying to forget. More than anything, he represents moving on, accepting that the past is in the past, and being open to the future.
I thought you handled the dynamic with Margo (DeWanda Wise) really well. It would have been easy for the film to villainize her since we're so aligned with Zadie, but she became a sympathetic character. How did you avoid that?
I always feel like ... nobody is all good or all bad. People make mistakes. To me, it would have been so boring if you showed up to the weekend and the competition was this vapid mean girl. It would be so obvious to me that she's the wrong girl and Bradford is a dick. I would have been over that kind of scenario after 20 minutes. It's more interesting to see that Bradford has moved on and that his girlfriend is this smart, considerate woman. The question then becomes more about whether or not he's going to get his act together or if he's going to screw up that relationship, too.
You did that with every character, which I appreciated. No one was a straight-up dick. They all had their shit, but they were very nuanced. I do have to say that I was a little sad we didn't get more interactions with Zadie and her mom, Karen (Kym Whitley). Their dynamic is excellent.
Kym Whitley is so great. You're always focused on servicing the main storyline, but I did love the B story about her mom's relationship struggles and how that affects Zadie's thought process.
Karen is so blunt. She and Zadie have one exchange that just ends with her telling Zadie to comb her hair, apropos of nothing. It's such a mom thing to say.
Reminds me of my mom.
I have to ask you ... someone once told me to watch your first feature, "Jean of the Joneses," and described it as a "Black Woody Allen film." How do you feel about that characterization?
I mean ... I definitely watched "Hannah and Her Sisters" and "Annie Hall" a lot when I was growing up. Noah Baumbach, Spike Lee, all of those great New York filmmakers have influenced me.
Something I think about a lot is how to treat artists who are gross/problematic but create work that I love. Do you have any opinion?
I stand with women and support them 100%. Of course, you can't unsee things that have helped formed you.
But you can definitely be mindful about entertainment you consume going forward; I agree. I will always love "Annie Hall" and can't deny its influence on me, but I don't think I'll ever watch it again.
At this point, your career feels pretty established but tell me how you got into writing and directing. Is it something you went to school for?
I did my undergrad in English and then ended up doing a masters in screenwriting. I wrote "Jean of the Joneses" when I was still in school. I did Tribeca Film Institute, Nantucket Screenwriters Colony ... a bunch of those programs that helped me get my script read by people.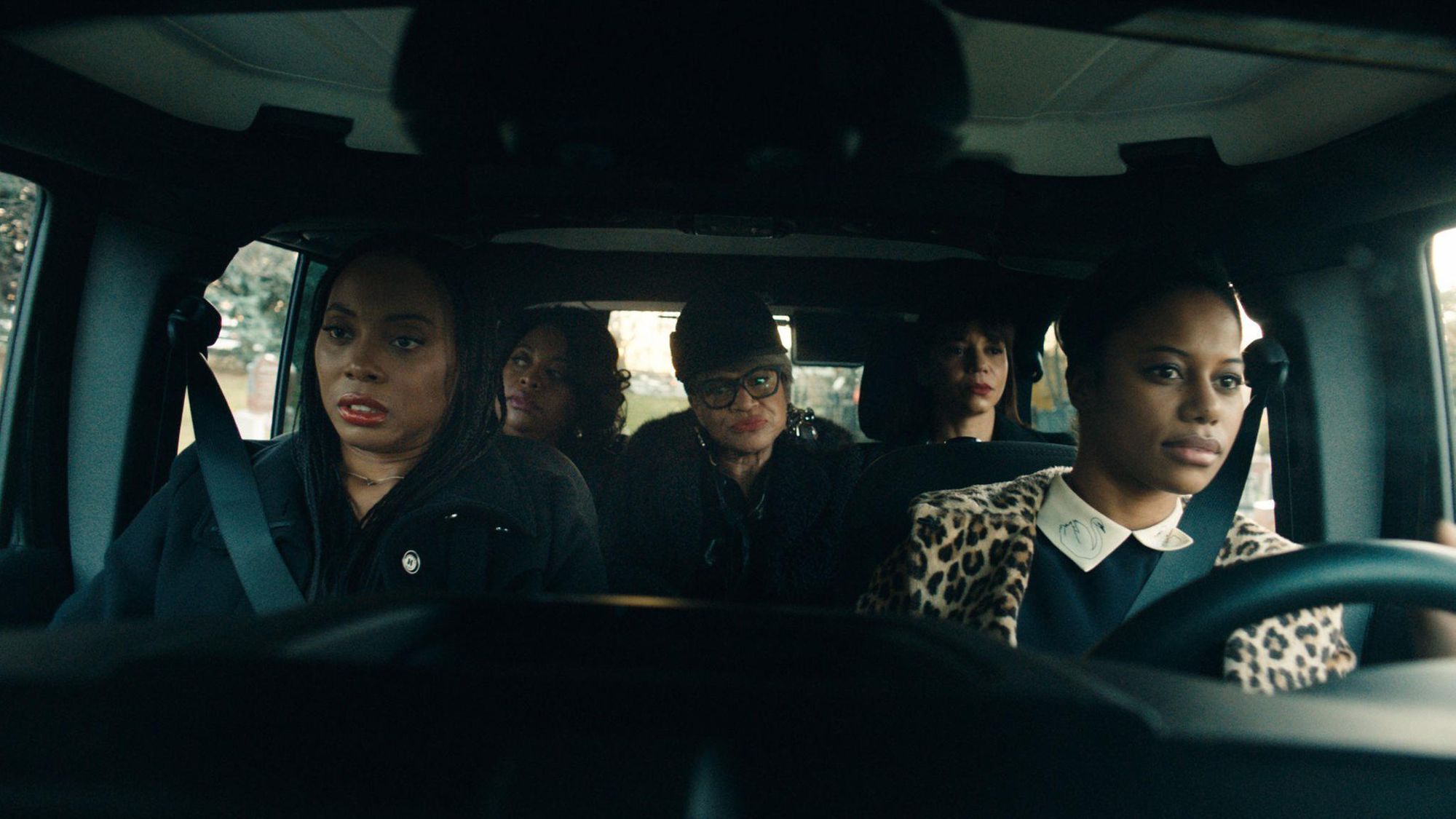 You were lucky enough to know what you wanted to do in college and then to actually do it.
No, no ... I skipped a bunch of years in that answer. Before I did my masters, I worked in beauty and fashion PR in New York. After doing that for 4 years, I decided it was time to move on. I didn't know I wanted to make films or go to film school when I was in college ... it happened over time.
How do you go from your first feature to working with Issa Rae on "Insecure"? You also have a new movie with her coming out next year, right?
I was a big fan of "Insecure." I went in to meet with her about doing an episode and she offered me one. We had the best time doing the episode last season and Issa is just ... kind of great. I had a film when I was at Universal and was getting ready to start casting. I sent her the script to get her thoughts and she really liked it. We ended up signing her pretty quickly and then the film went to production shortly after. We just wrapped a day ago.
That's exciting! What's the genre?
It's a romantic drama - no comedy.
The cast is great, too. Chelsea Peretti, Lil Rel [Howery] ...
LaKeith Stanfield. We have an awesome cast.
[Stella's new film, "The Photograph," on Valentine's Day next year.]
Your episode of "Insecure" was the taco episode, right?
Yeah. Issa and Nathan go on their LA date.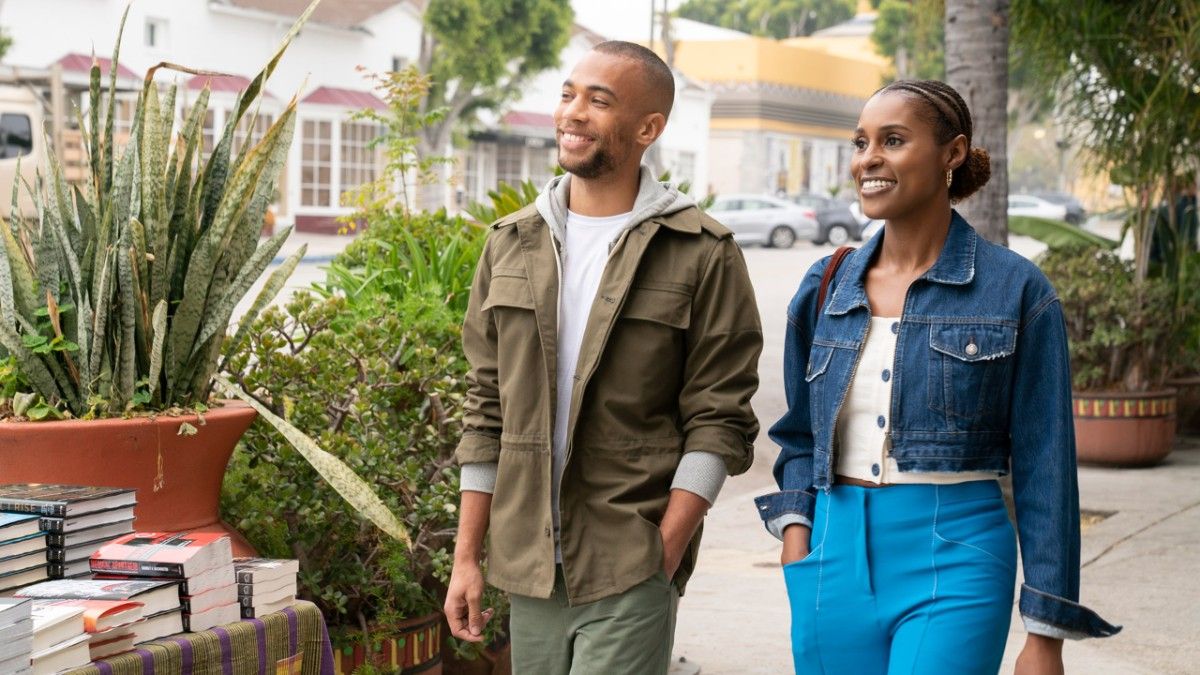 I honestly don't even remember how that season ends because I was so mad throughout it ... anger is clouding my memory.
I know! It was a frustrating season for all fans.
Fun to keep up with on Twitter, though! Is "Insecure" how you met Y'lan Noel?
He actually did "The Weekend" before I did "Insecure." I met him through a friend when I was looking for someone to play Aubrey. Then when I directed that episode of "Insecure," it was his last appearance of the season. It was really fun to work him.
It was nice to see him in a role where he gets to be the nice guy. He's so charming and likable but he had some major flaws in "Insecure." I did not want him to end up with Issa.
And he's the sweetest guy in real life, so ... he's probably actually more like my characters.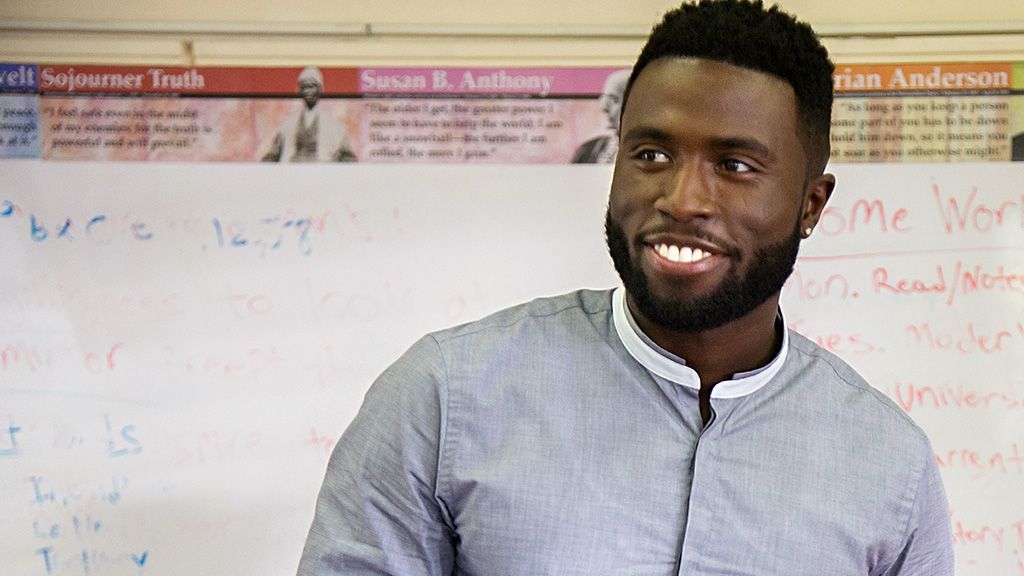 Before I let you go, tell me about some female creators who have inspired you.
I'm a big fan of Gina Prince-Bythewood, Kasi Lemmons ... Tamara Jenkins was a big influence coming up. There are a lot of women out there who inspire me.
---
Support Stella Meghie by watching her earlier features ("Jean of the Joneses" and "Everything, Everything" streaming on VOD) and HBO's "Insecure." Keep an eye out for "The Weekend" and "The Photograph" by following Stella on Twitter.