Most of 2018 was spent with my beloved Airpods, watching movies in bed while my husband slept next to me with a pillow over his face. He often complains that while he's asleep, I have this fun, second life from 9P-12A ... and it's true. For a few hours, I escape Ann Arbor, Michigan and travel through space and time, to places like "The Shimmer" in Area X, the dark planet of Camazotz, and Berlin during the German Autumn. Movies are magic and anyone who tries to tell you otherwise is a moron.
2018 Top Ten Films:
"Leave No Trace" by Debra Granik | streaming free on Amazon Prime | read my review - At 2 hours, it never once felt long and the pacing was damn near perfect. If "Leave No Trace" doesn't get at least 4 Oscar nominations (best picture, director, actress and actor), I will riot in the streets. If I taught a film class, this is one of the newer movies that I would screen as an example of "Show, don't tell." The dialogue is minimal, but we have a pretty robust picture of Tom (Thomasin Mckenzie) and Will's (Ben Foster) situation within the first 15 minutes.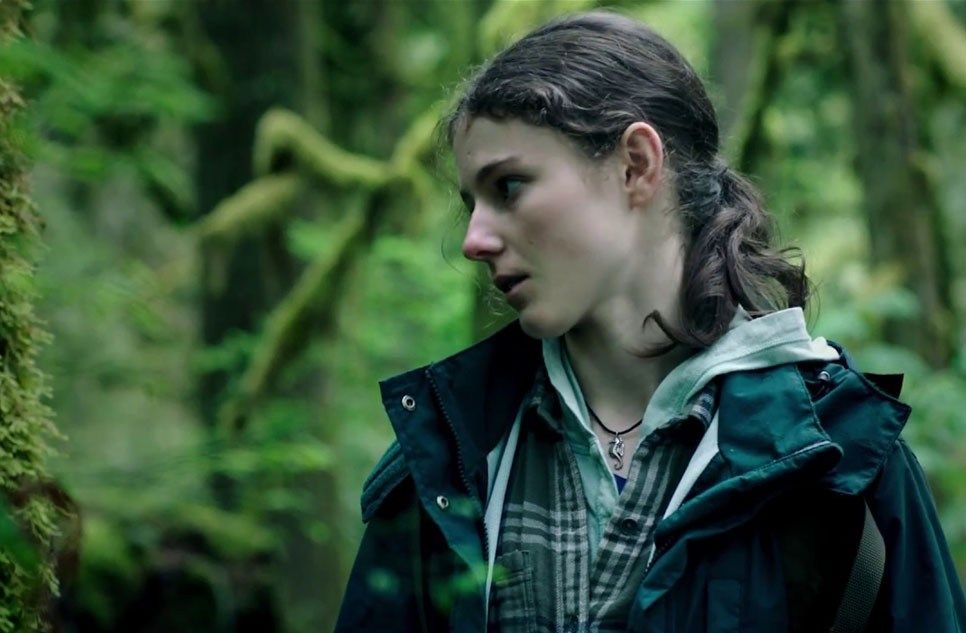 "You Were Never Really Here" by Lynne Ramsay | streaming free on Amazon Prime | read my review - Like "Leave No Trace," this movie is about a fucked up man dealing with mental health issues the best that he can (spoiler alert: he's not doing a very good job). Joaquin Phoenix was made to play the morally ambiguous Joe. He brings a quiet, contemplative layer of damage to a character who could easily be one-note. I love seeing Ramsay take on new genres and selfishly want her to dip a toe into the romantic comedy pool. I'm not sure what a Ramsay rom com would look like, but I know it would be exciting.
"Shoplifters" by Hirokazu Kore-eda | available for streaming on 2.12.19 | read my interview with Kirin Kiki - I saw this movie after Kiki passed and it made me feel tremendously sad. She and Kore-eda worked together on 6 different films over the past 20+ years and in an interview with the Film Stage, he said, "It is true our relationship was of an actor and a director, but it went definitely beyond that and I felt that we made films together as partners." While "Still Walking" (2008) is my favorite of their collaborations, "Shoplifters" comes in at a close second. Like many of his films, it's about a family dealing with hardships and trying to figure out how to exist in the world.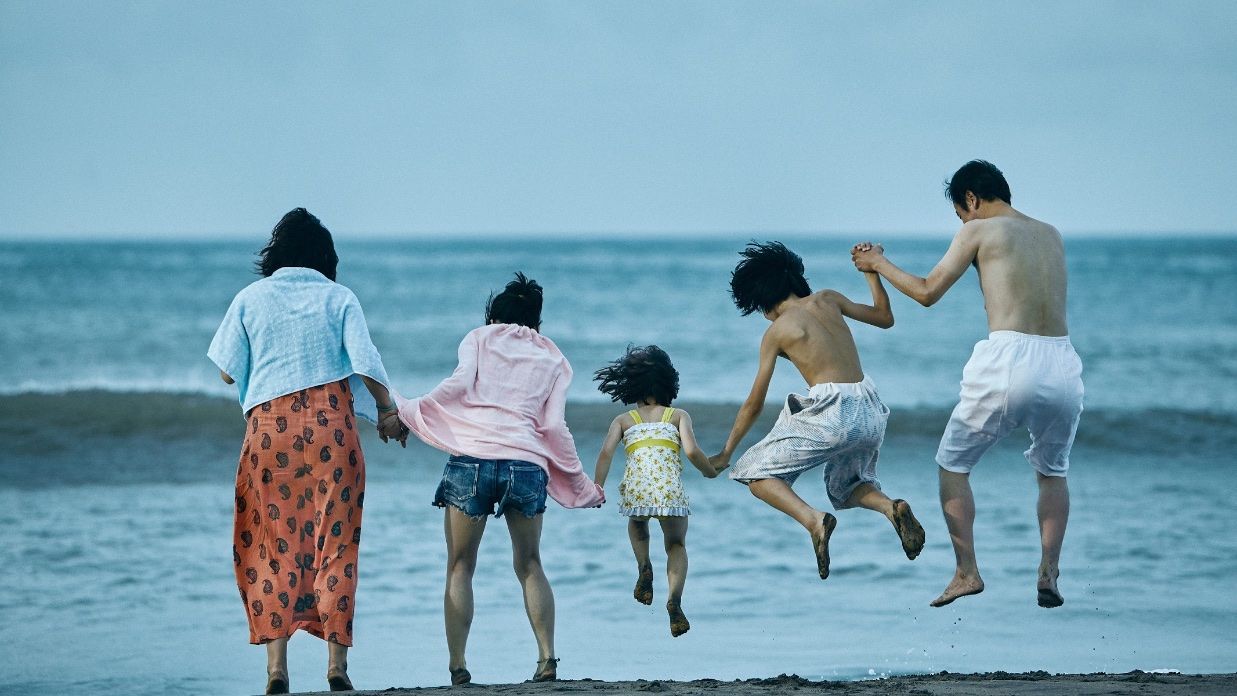 "Madeline's Madeline" by Josephine Decker | streaming free on Amazon Prime - Helena Howard (Madeline) is a sensation and I legitimately don't think I've ever seen a better performance from a teenager in the history of cinema (Richard Brody concurs). In just 90 minutes, it explores mother/daughter relationships, mental illness, identity, and sexuality in a way unlike typical coming-of-age movies. It takes risks that pay off but could have easily turned disastrous with a worse lead and less capable direction. If you're interested in the psyhology of acting/directing and the boundaries between life and art, this film is a must-see.
"Hale County This Morning, This Evening" by RaMell Ross | premieres on PBS 2.11.19 - I saw so many good docs this year - "Minding the Gap," "Shirkers," "Mr. SOUL!" - but this one trumped them all. I watched it a few days ago on my friend Ian's recommendation and was completely blown away. It's one of those rare films that captures the beauty and sadness of real life and completely turns the standard documentary template on its head. There are no talking heads giving commentary on race relations or politics, but this film is certainly not apolitical. It's a visual tone poem, but it's not without structure. The runtime is only 75 minutes, but it spans centuries, contains multitudes.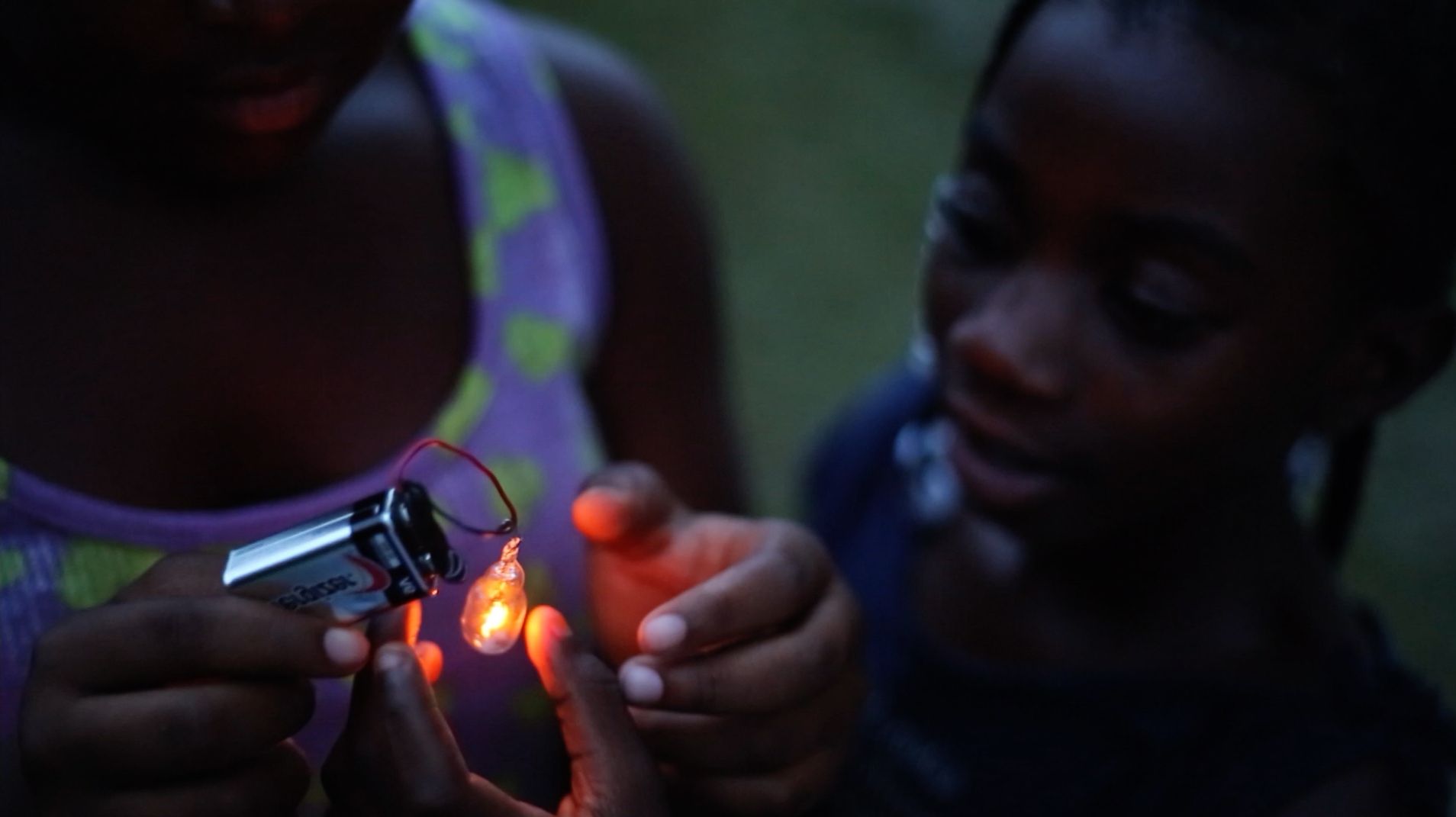 "Happy as Lazzaro" by Alice Rohrwacher | streaming on Netflix - I won't lie: this movie depressed the hell out of me. I never really knew exactly where it was going even though the "twist" was ruined for my by dickholes on the Internet. It was difficult to watch because I felt so deeply for Lazzaro (Adriano Tardiolo), but couldn't stop because Rohrwacher structured the story in such a compelling way. I don't want to say too much about this movie because it really should be experienced cold, so please trust me and just watch it. There were many solid performances from newcomers this year and Tardiolo's is among the best.
"Zama" by Lucrecia Martel | streaming free on Amazon Prime - Tbh, it's more challenging to write a little blurb about some of these movies than it would be for me to put together an entire review. This movie feels like a companion piece to "Happy as Lazzaro," maybe because I watched them both around the same time. While Rohrwacher's film focuses on a man who is a saint and deserves none of his hardships, Martel's shows us someone (Don Diego, played by Daniel Giménez Cacho) who is absolutely worthy of every shitty challenge that comes his way. It's a darkly funny, stylistically bizarre and delightful period piece, much different from anything else Martel has made.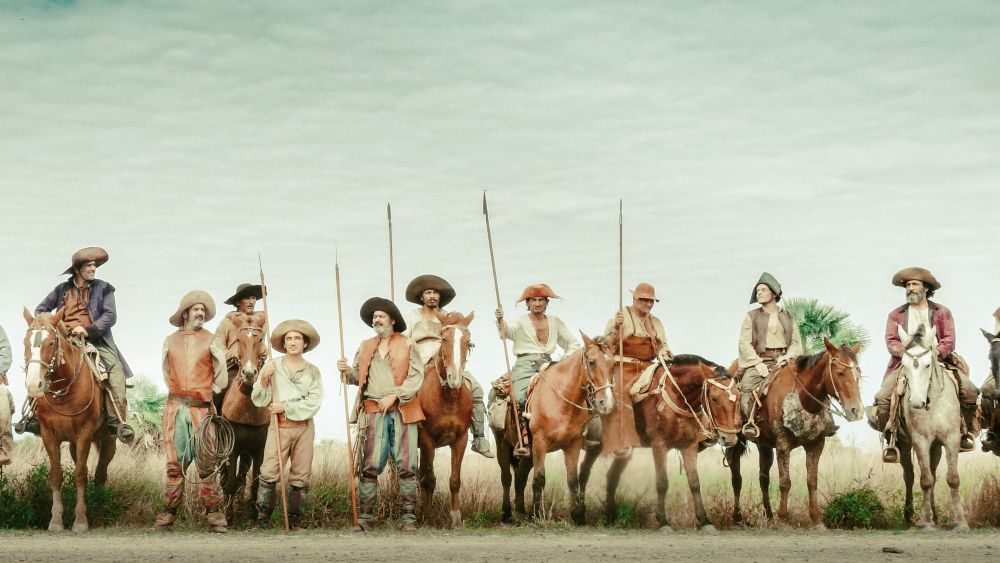 "I Am Not a Witch" by Rungano Nyoni | streaming on iTunes 1.22.19 - I don't remember how, but I saw this film at the end of 2017 and then watched it again this year for Indie Memphis. I can't believe that this is Nyoni's first feature because it's beautifully layered, showcases one of my favorite performances of the year (by 9-year-old Maggie Mulubwa), and will surely stand the test of time as a strong piece of political satire. Watch it if you're in the mood for a dark, horrifying fairy tale with a splash of magical realism and deadpan humor.
"If Beale Street Could Talk" by Barry Jenkins | in theaters now - There was a period in the early 2000s where I read a ton of James Baldwin (s/o to Allegheny College's "Studies in African American Literature," a course full of White people) and completely fell in love with him. I had been hoping for a film adaptation of his work ever since and was ecstatic to see Jenkins' name at the helm. Like "Moonlight," this film has a quiet intensity that slowly crept up and left me feeling melancholy and slightly devastated as the credits rolled. Jenkins is absolutely one of the most talented working filmmakers out there. I recommend this masterclass to anyone interested in learning more about his process.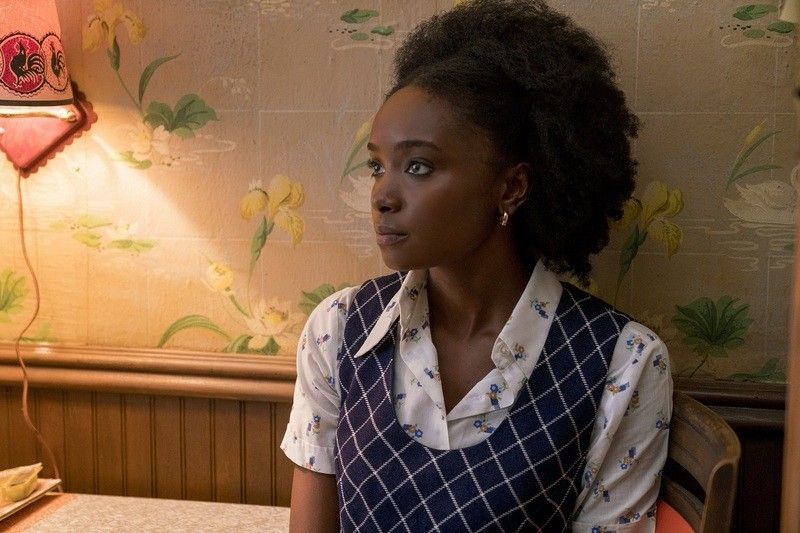 "We the Animals" by Jeremiah Zagar | streaming for $4.99 on Amazon Prime - This is one of the best coming-of-age movies I've ever seen ... not just this year, but of all-time. It is aggressively beautiful, lyrical, tender, and heartbreaking. It feels like a documentary, but it's a narrative film. It features a young cast, often acting completely on impulse instead of off script. The 🔥🔥🔥 score is by Nick Zammuto (you know how much I love The Books) and 100% deserves an Academy Award nomination, along with the film in general and Zagar in particular. 2018 was a fucking awesome year for movies.
Honorable Mentions: "Suspiria," "Sorry to Bother You," "Mr. SOUL!," "Can You Ever Forgive Me?," "The Favourite," and "Burning." As always, there are still a bunch of movies I haven't seen (like "High Life" and "The Rider").
---
My friends (especially those with children) are always like, "Wow, how do you have time to watch so much TV?" The answer is that I often go through intense periods of depression where the only thing I feel capable of doing is staring at a screen and losing myself in the lives of fictional characters. Thanks to the miracle of streaming, I don't even have to press "next" when the episode ends. Is this a healthy way to cope? Probably not. Does it ensure that I've seen just about everything and can basically now make small talk with everyone from soccer moms ("This Is Us"), theater nerds ("Crazy Ex-Girlfriend"), and youths ("Riverdale")? Damn right.
2018 Top Ten TV Shows:
"Better Call Saul" by Vince Gilligan & Peter Gould | S1-3 streaming on Netflix, S4 on Amazon Prime - I just binged all four seasons of this show in the past month and must admit that I probably like it more than "Breaking Bad." Of all the seasons, S4 is my least favorite but it's still far better than most other shows. My main gripe is that I don't love Kim's (Rhea Seehorn) storyline. I think it's obvious the writers have no fucking clue what to do with her and are grasping at straws. Is she turned on by Jimmy's (Bob Odenkirk) Saul-ness? Disgusted? Intrigued? And what the fuck it up with their relationship? It's weird as hell, right? Maybe S5 will shed some light on those open questions.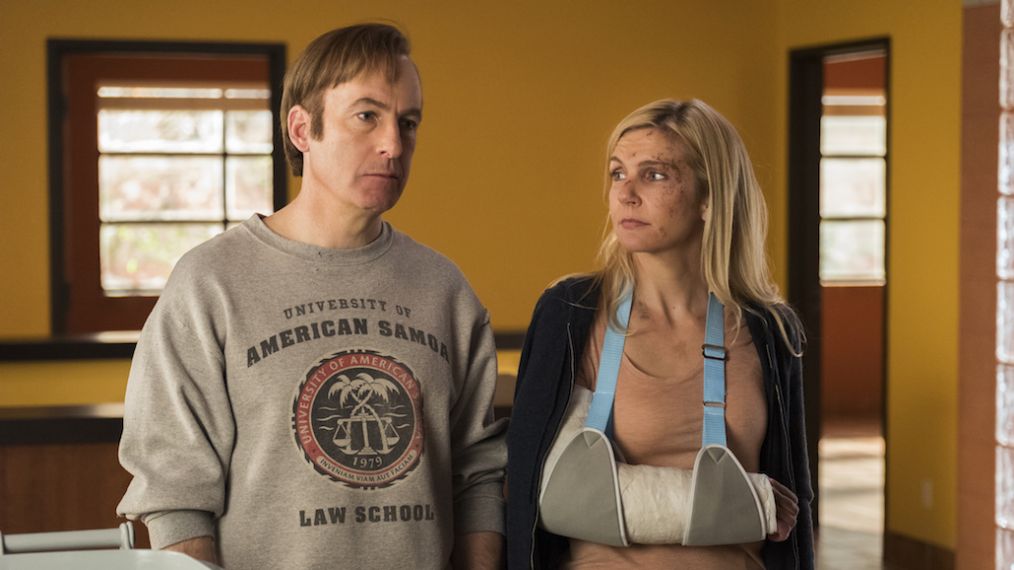 "Atlanta" by Donald Glover | streaming on Hulu - "Robbin' Season" was wilder and more imaginative than I ever could have anticipated. Every time I was like, "Wow, that was the standout of the season," another episode aired and made me say the same damn thing. "FUBU," "Teddy Perkins," "Alligator Man," and "The Woods" all left me speechless. Between "If Beale Street Could Talk," "Widows," and this show, Brian Tyree Henry is quickly becoming one of my favorite working actors. Glover is similarly fantastic, but what Henry has done with the role of Alfred Miles (Paper Boi) is brilliant; it's fascinating to watch him navigate the character's newfound fame and pre-existing demons.
"Schitt's Creek" by Eugene & Daniel Levy | streaming on Netflix - I fully expected this show to fall apart after a couple of seasons and was shocked when it actually got better; S4 has been the strongest thus far. The premise is a little shaky (wealthy family loses everything and has to move to a town that they miraculously own), but the character development is some of the finest that I've seen on a TV comedy. Patrick (Noah Reid) was a welcome edition to S4 and I cry just thinking about the parallel Tina Turner scenes with David (Daniel Levy). The entire cast is a dream with zero weak links.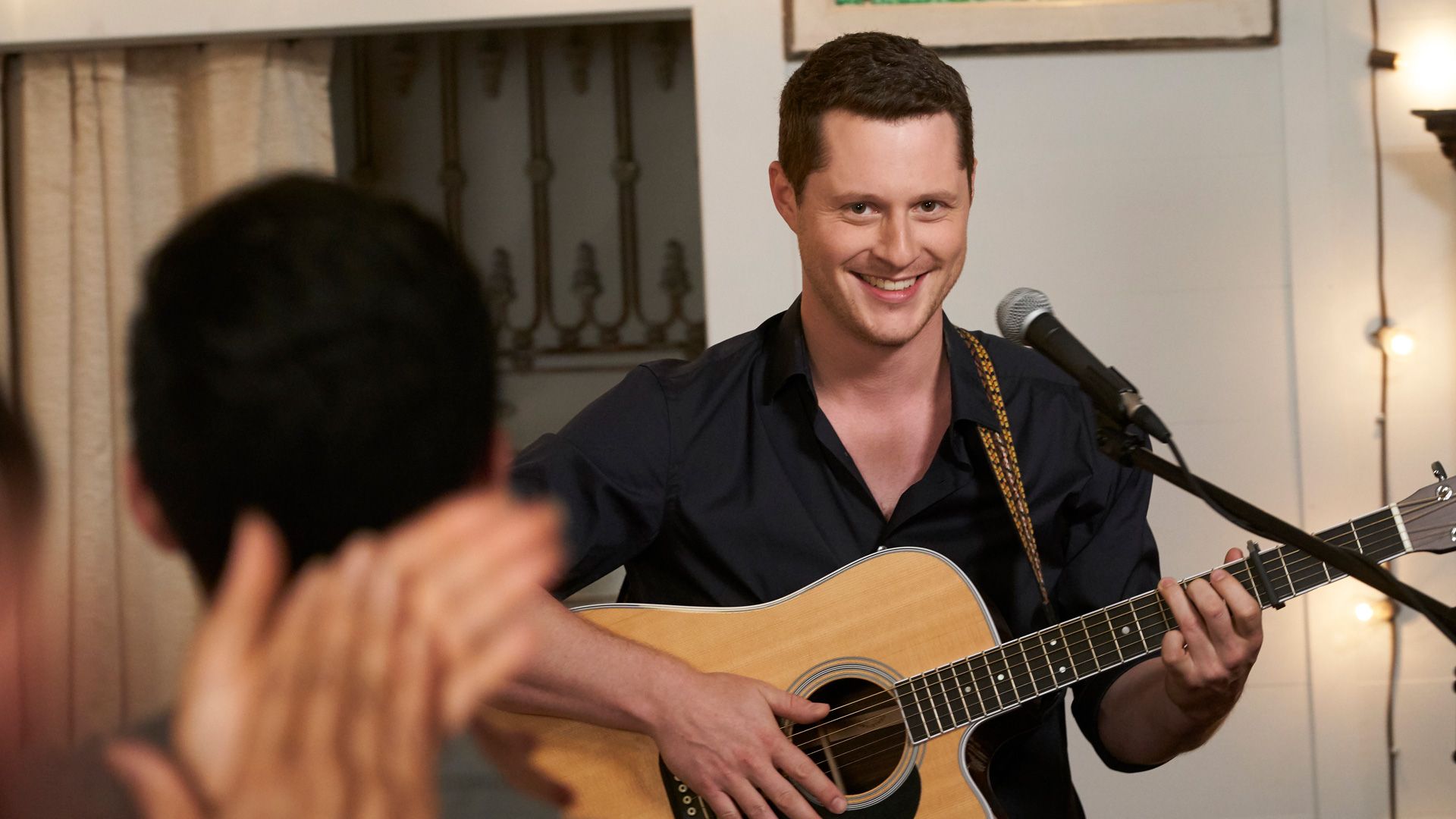 "High Maintenance" by Katja Blichfeld & Ben Sinclair | streaming on HBO GO - This is one of the few shows that makes me miss living in New York. S2 does a great job of turning "The Guy" into less of an archetype and more of a person. I spent most of S1 wondering if we would ever learn about his background and S2 delivered in a big and meaningful way. As always, it also introduced us to characters who provide greater insight into the "new" New York - those impacted by gentrification, rigid religious sects, and the Trump presidency. S3 just started yesterday and I'm stoked to see Blichfield and Sinclar start directing episodes separately (they typically co-direct).
"Castle Rock" by Sam Shaw & Dustin Thomason | streaming on Hulu - I got chills watching Sissy Spacek's performance in E7, "The Queen," and can't believe she wasn't nominated for an Emmy. The show as a whole had a few shaky episodes where I was annoyed by the slow pace/lack of plot development, but it all came together in a really satisfying way. I'm not a huge Stephen King fan, so I didn't give much of a fuck about trying to uncover all of the Easter eggs. I appreciated this show mainly for the stellar cast, strong direction, and wonderfully creepy underlying sense of dread.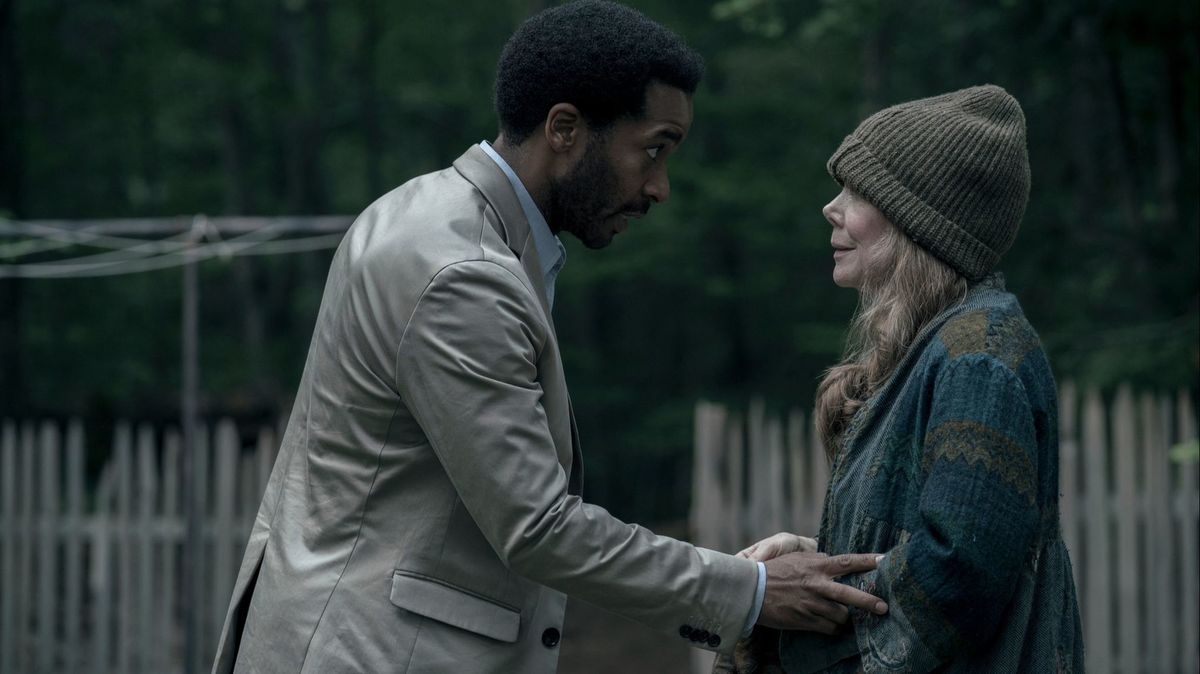 "The Americans" by Joe Weisberg | S1-5 on Netflix, S6 on Amazon Prime - Keri Russell and Matthew Rhys give performances of a lifetime, and what could have easily been a straightforward espionage thriller becomes a gripping tale about identity, national and familial allegiance, and relationships - both romantic and platonic. My only gripe is that Margo Martindale (Claudia) wasn't given more time to shine. Her final scene felt a little abrupt considering the way her relationship deepened with Paige (Holly Taylor) and Elizabeth (Russell) over S6.
"Killing Eve" by Phoebe Waller-Bridge | streaming on Hulu | read my review - Jodie Comer and Sandra Oh are fantastic, but the entire cast is top-notch and incredibly fun to watch. All of the female characters are complex, which is unusual for the genre, and the entire show is masterfully executed and highly stylized. "Killing Eve" is batshit crazy in the best possible way and features some of the coolest fashion I've seen on TV. I might murder someone with a hairpin in exchange for Villanelle's (Comer) green satin Miu Miu bomber jacket.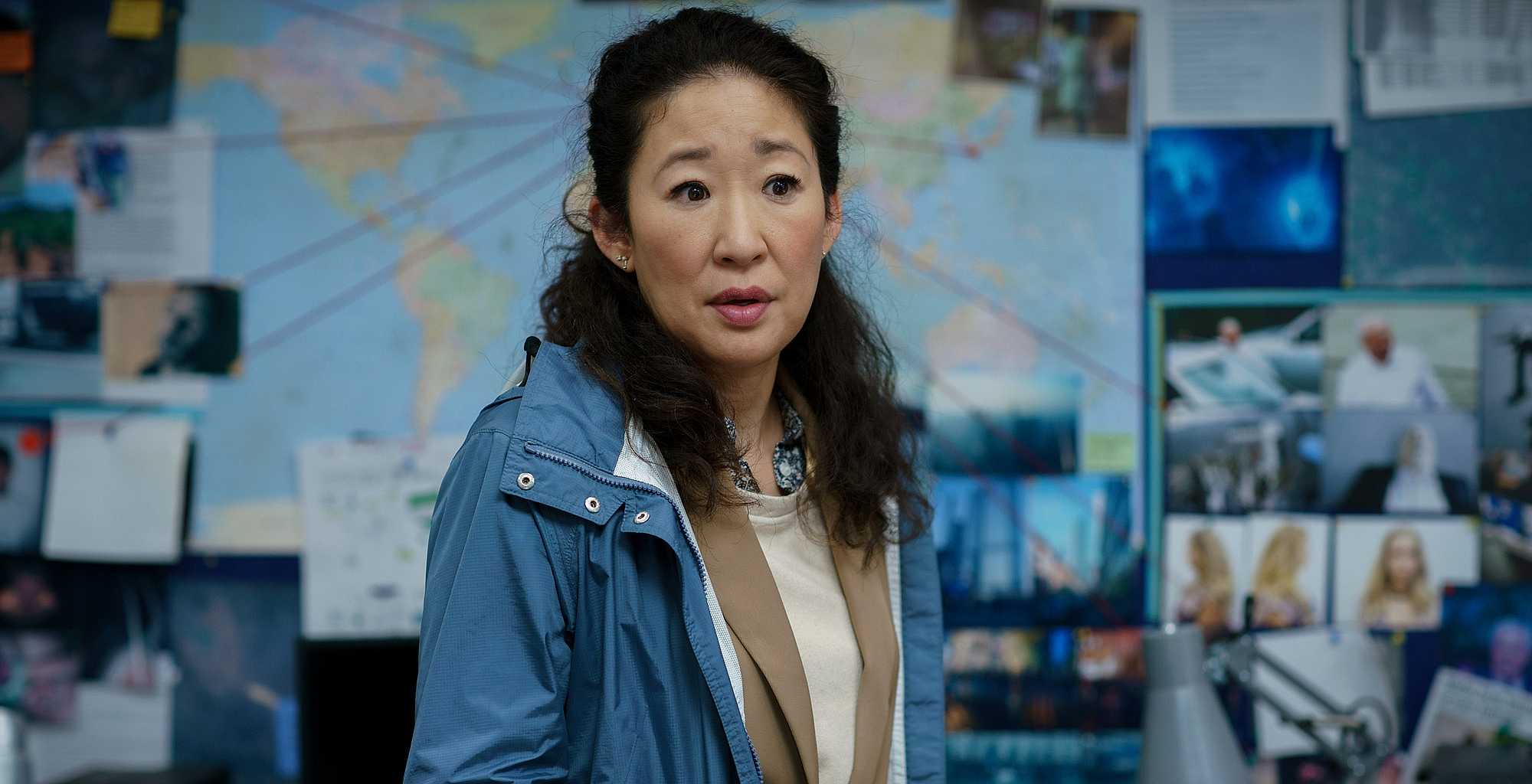 "My Brilliant Friend" by Saverio Costanzo | streaming on HBO GO - This adaptation is incredibly faithful to Elena Ferrante's book of the same name, but it isn't boring. The story's violence always played kind of flat to me on the page, but it comes to life on screen and becomes a forever lurking presence that underlies all of the other action. I don't love the casting for older Lila (Gaia Girace), but Elena (Margherita Mazzucco) is damn near perfect. Mazzucco is able to convey so much emotion with a single gaze and is somehow exactly who I pictured while reading. Fans of the book will probably enjoy the series.
"The End of the F***ing World" by Jonathan Entwistle | streaming on Netflix - Two misfit weirdos meet and go on the run together. Hijinks ensue, hearts break, and Graham Coxon originals make me remember how much I love Blur. At one point, James (Alex Lawther) sticks his hand in a deep fryer and says, "I wanted to make myself feel something." These are the kind of characters I relate to most. Sure, they're fucked up, but I enjoy being in their presence and want to see them succeed despite the odds forever stacked against them.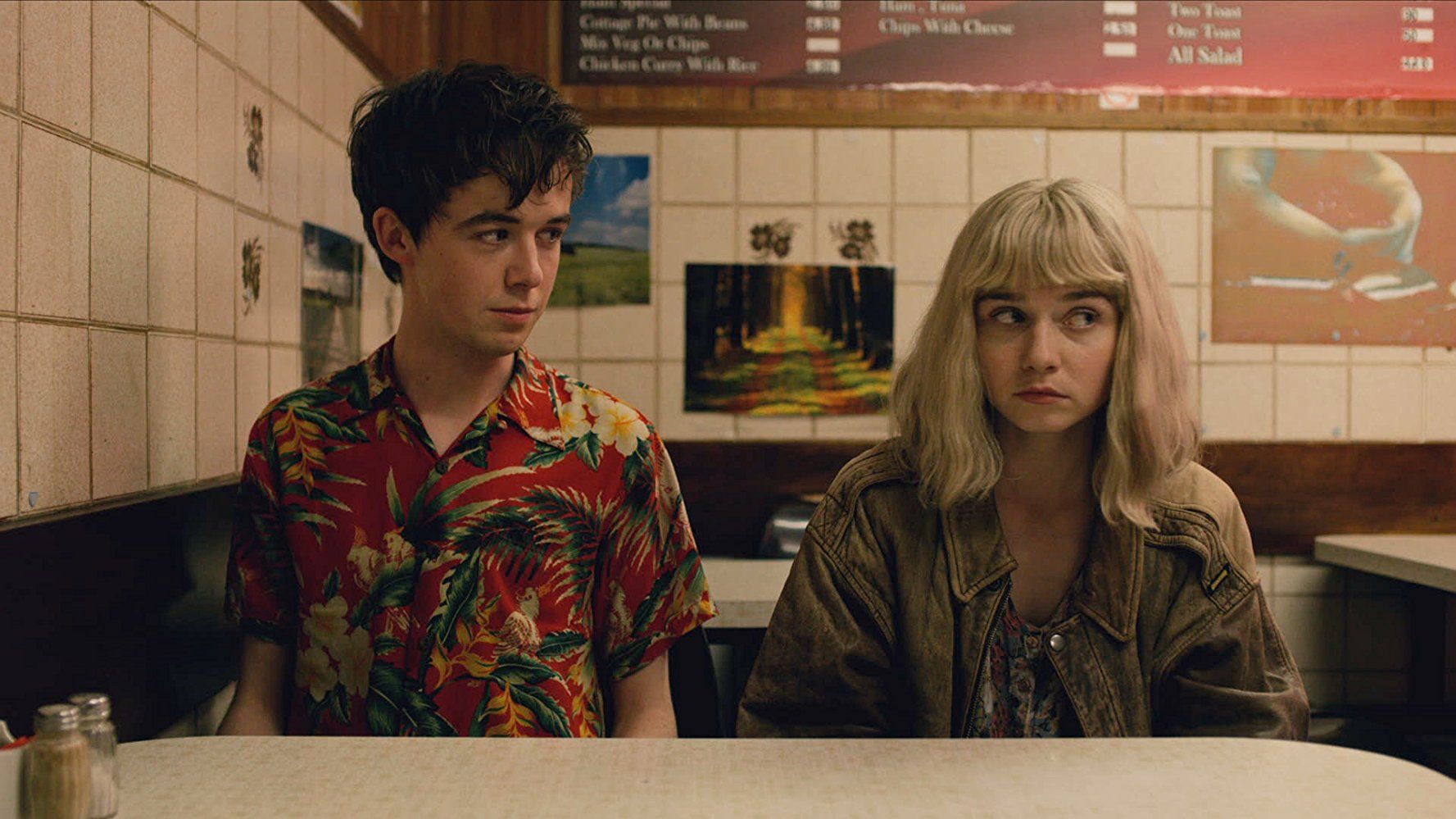 "You" by Greg Berlanti & Sera Gamble | streaming on Netflix - Do you want something fun to watch while you're high? This is the show you need in your life! I signed up for a Lifetime trial subscription even though I knew I would forget to cancel it and hate myself for wasting money on stupid shit. I wish I knew that it was going to end up on Netflix less than two months later. Penn Badgley is perfect as Joe, a creepy, manipulative stalker type who only gets away with his freaky-ass behavior because he's attractive. Fans of "Pretty Little Liars" will be pleased to see Shay Mitchell turn up as Peach Salinger, a privileged, shallow woman whose best trait is that she immediately sees through Joe's bullshit.
Honorable Mentions: "BoJack Horseman," "Crazy Ex-Girlfriend," "The Good Place," "Jane the Virgin," "Random Acts of Flyness," "Insecure," "The Handmaid's Tale," "Grace and Frankie," and "The Marvelous Mrs. Maisel." I still haven't watched "Homecoming," "Sorry for your Loss," or "Barry."