What's everyone up to this weekend? My only plans are to finish reading Lydia Davis's "The End of the Story" (recommended by Candace) and to eat a steaming bowl of ramen from Ann Arbor's closest approximation of Luke's Diner. I've been in a shitty mood lately and if it doesn't subside soon, I think it's time for an SSRI. If not for daily workouts, books, movies, music, cats, and baths, I would have had a full-blown breakdown already. Anyway, enough about my mental illness ... let me explain the thought process behind this blog post.
In an attempt to prevent myself from disappearing completely post-"GG" rewatch, I'm going to periodically update Woman in Revolt with a list of books, movies, tv shows, and podcasts I've enjoyed. You will receive this post via email if you selected "monthly newsletter" at signup or never specified a preference. If this isn't your jam, please adjust your preferences or unsubscribe from the email list. As always, I would love it if you let me know what you're enjoying these days in the comments.
Books
that I think you should read unless you're a bad person who likes bad things.
"A Swim in the Pond in the Rain" (2021) by George Saunders
I'm one of those former English majors who desperately misses school and probably should have tried to teach because there is truly nothing I love more than deconstruction and critical analysis. In this book, Saunders treats the reader like one of his students at Syracuse University who hope to master the art of writing. Throughout this book, there are seven reprinted short stories by four Russian authors: Anton Chekhov, Ivan Turgenev, Leo Tolstoy, and Nikolai Gogol. After each story, Saunders explains his strategy for reading, understanding, and appreciating the material. Even writers who don't do much for me personally, like Gogol, come alive with the help of his astute observations. The book is a master class in how to read like a writer and has been tremendously helpful for me as I work on a project of my own.
"The Principles of Uncertainty" (2007) by Maira Kalman
Imagine your most stylish, artistic, observant friend. Reading "The Principles of Uncertainty" is like flipping through her sketchbook journal. Instead of doing the same mind-numbing shit every day at her lame-ass office job, she takes trips to places like Paris and Israel, has conversations with Louise Bourgeois, and throws fabulous dinner parties with Bouchées à la Reine. She casually and intelligently muses about Dostoyevsky and Nabokov, is a collector of random objects (sponges), and despite her beautiful life, reveals a bit of relatable sadness lurking just below the surface. I could have easily read this book in one sitting but limited myself to just a few pages per day because I wanted to savor the experience. This was an A+ recommendation from Sophie, who I now trust implicitly.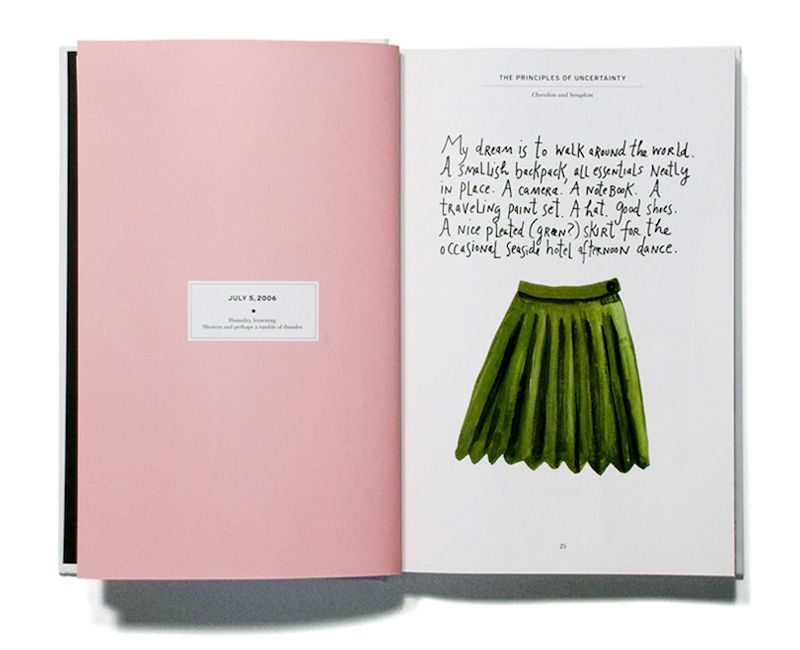 "Regretting Motherhood" (2015) by Orna Donath
I always feel kind of weird recommending this to people, especially my friends with kids. I'm worried they'll think that I think they regret motherhood, you know? But really, this is simply an excellent book that deeply examines the fucked up societal impact of placing motherhood on a pedestal and giving women no safe outlet for voicing complicated feelings like regret or even annoyance. Donath, a sociologist, interviews twenty-three Israeli women from different socioeconomic, educational, and professional backgrounds who all regret becoming mothers. She treats this regret like a feminist issue (because it is) and provides space for free expression sans judgment.
I've known since I was a child that I didn't want to become a mother. People told me I would change my mind and blah, blah but look at me now ... rapidly approaching geriatric pregnancy age and feeling the same as I always have. Even though I'm self-aware enough to understand that motherhood isn't for me, I deeply empathize with those who also know or suspect this and get sucked into it anyway. If I was a more normative person (or wished to be seen as such), I certainly would have caved to the neverending pressure, both from society at large and from my parents specifically. I shudder to think of how I would have coped (poorly) with such a permanent, monumental decision that you can't even properly bitch about without giving some lame preamble like, "My children are the most important people in my life, but ..." Fuck that noise! I highly recommend this book to anyone interested in feminism who doesn't mind writing that leans more academic.
Here are some other books I've read and tremendously enjoyed over the past however many months:
"Loitering with Intent" (1981) by Muriel Spark
"Tomorrow, and Tomorrow, and Tomorrow" (2022) by Gabrielle Zevin
"Suzanne" (2015) by Anaïs Barbeau-Lavalette
"It Came from the Closet: Queer Reflections on Horror" (2022) edited Joe Vallese, featuring essays by many different writers, including Carmen Maria Machado who I must shoutout because she's a favorite
"The Elegance of the Hedgehog" (2006) by Muriel Barbery (recommended by Ariane - thank you!)
Here are some books in my to-read pile:
"Summer Will Show" (1936) by Sylvia Townsend Warner
"Seating Arrangements" (2012) by Maggie Shipstead
"Zami: A New Spelling of My Name" (1982) by Audre Lorde
"Freshwater" (2018) by Akwaeke Emezi
"The Vet's Daughter" (1959) by Barbara Comyns
Movies
that are mostly older because I no longer have a finger on the pulse 😆
Joanna Hogg's "Souvenir" trilogy (Kanopy/Showtime)
Jo and I just recorded an episode about these three movies — "The Souvenir" (2019), "The Souvenir Part II" (2021), and "The Eternal Daughter" (2022) — that comes out next week. I took it as an excuse to revisit Hogg's entire filmography and to finally watch "The Eternal Daughter," which I had been putting off all year because I heard it was meh and I didn't feel like being disappointed. Surprisingly, I enjoyed it more than I thought I would, although it felt like a concept better suited to a short than a feature. Hogg has mentioned in interviews that she views "The Eternal Daughter" as a standalone film, but I guess it got branded as a trilogy because it revolves around Julie, the same protagonist from the first two "Souvenir" films.
If you can refrain from comparison (because the first two films are truly on another level) and lean into the immaculate gothic horror vibes/excellent Tilda Swinton performance, you will enjoy it. If you're unfamiliar with Hogg's work, familiarize yourself ASAP. Her first three films, currently streaming on Kanopy, feature a young Tom Hiddleston before he sold his soul to Disney+ and great performances from non-actors, like artists Christopher Baker, Viv Albertine, and Liam Gillick. And of course, "The Souvenir" films give us Richard Ayoade perfection, a memorable Charlie Heaton sex scene, and Swinton's IRL springer spaniels who all deserve Oscars.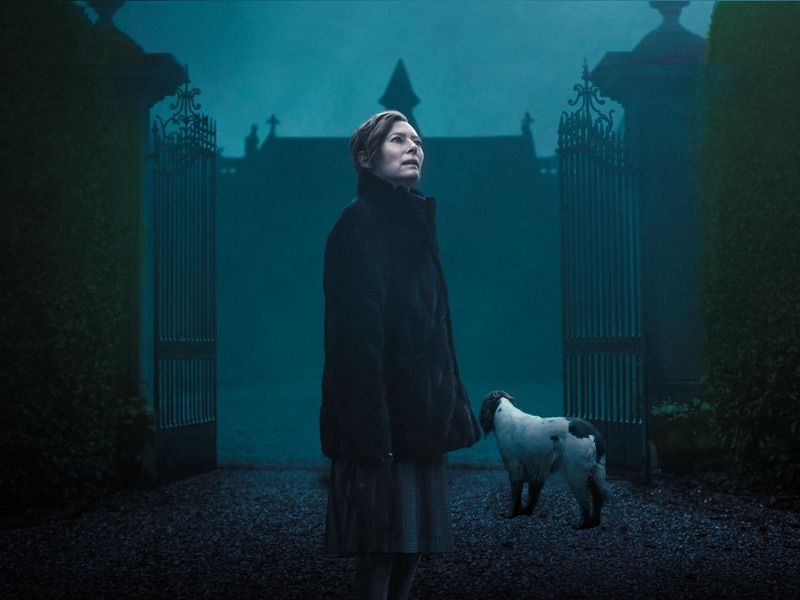 "Saint Omer" (2022) by Alice Diop (VOD)
Once again, Academy voters snubbed Black women while nominating a whole slew of trash movies that they probably haven't even watched. How the fuck is "Top Gun: Maverick" a best picture nominee while "Till" and "Saint Omer" are nowhere to be seen? It makes me want to scream, especially because the latter is such an easy sell to wider audiences. Everyone and their mother loves a good courtroom drama, especially when it involves something salacious like murder (more specifically, infanticide). While Diop, who co-wrote the script with Amrita David (who also edited the film), based the story on a real case, it is a clear work of fiction that deviates from reality in a few crucial ways to better serve the film's preoccupations (racism, class difference, misogyny).
Diop's background in documentary filmmaking provides a patience that many other filmmakers would struggle to achieve. Some of my favorite scenes involve characters wordlessly observing each other, conveying so much emotion with one intense gaze. I hadn't thought of it until just now, but you could totally pair this movie with "Regretting Motherhood" for a meaningful, intense, infuriating experience. Jo and I will be covering this film on the podcast in the upcoming weeks, so stay tuned.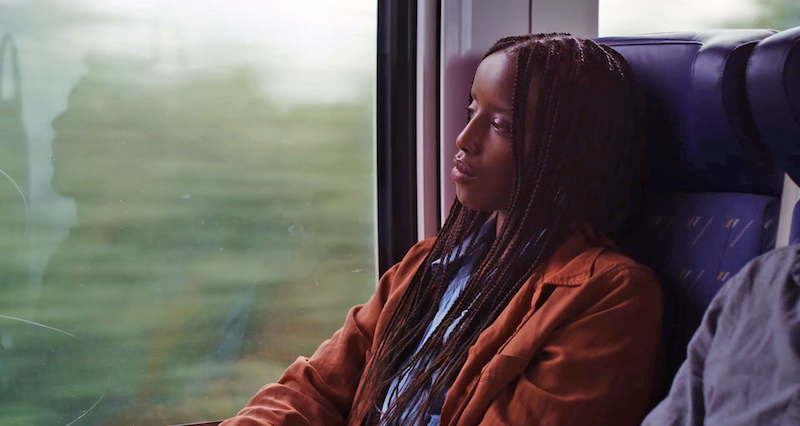 "Chile '76" (2022) by Manuela Martelli (TK)
This might be my most-hyped movie of 2022 and it finally has a tentative US release slated for this April 🎉  Here's a little snippet from my review on Seventh Row, which you can read in its entirety here.
Manuela Martelli's debut feature, 1976, is a film defined by a perpetual state of anxiety fueled by government and gender oppression. In the coastal Chilean town of Las Cruces during the third year of Pinochet's dictatorship, a middle-aged woman named Carmen (Aline Kuppenheim) is busy renovating her family's beach house. When a local priest, Father Sanchez (Hugo Medina), persuades her into caring for Elías (Nicolás Sepúlveda), a "common criminal" with a gunshot wound, she is unwittingly thrown into a dangerous situation that aligns her with the opposition movement. As time passes and she becomes aware that Elías is actually on the run from Pinochet's police force, she experiences a quiet revolution as her own life begins to change.
If you love political thrillers, this film is a must-see.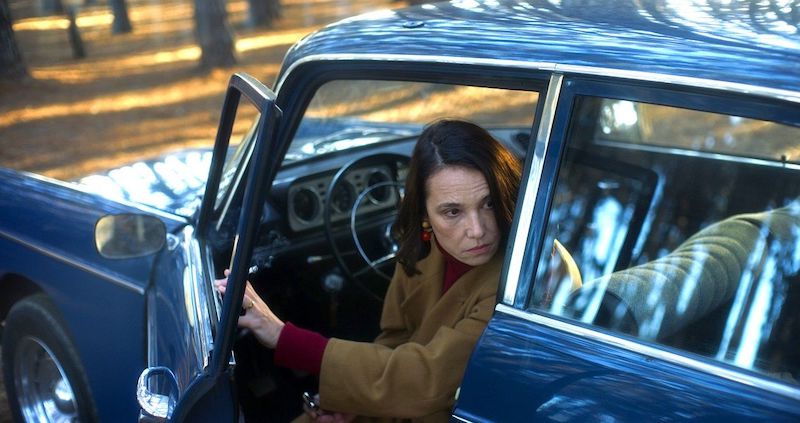 Here are some other recently watched films that I recommend:
"Withnail & I" (1987) by Bruce Robinson
"Summertime" (1955) by David Lean
"Spring in a Small Town" (1948) by Mu Fei
"An Unmarried Woman" (1978) by Paul Mazursky
"Mysterious Skin" (2004) by Gregg Araki
Here are some films on my to-watch list:
"Your Place or Mine" (2023) by Aline Brosh McKenna (This is now available on Netflix and I can't wait to watch it tonight while stoned.)
"Woman in the Dunes" (1964) by Hiroshi Teshigahara
"Letter from an Unknown Woman" (1948) by Max Ophüls
"Petulia" (1968) by Richard Lester
"You Hurt My Feelings" (2023) by Nicole Holofcener (This one premiered at Sundance and has Julia Louis-Dreyfus and Tobias Menzies. I assume there will be a theatrical release later this year)
TV
Perhaps something to fill that "Gilmore Girls"-sized hole?
"Poker Face" by Rian Johnson (Peacock)
Who doesn't want to watch Natasha Lyonne dirtbag around like a cigarette-smoking, cheap beer-drinking modern day Jessica Fletcher? I was disappointed with "Glass Onion" (2022), which didn't have any of the cozy charm from the first "Knives Out" film. To me, it felt overly glossy, full of flat, boring characters, and centered around a mystery that just wasn't very exciting. I fell asleep in the middle of it and when I woke up, I had no desire to keep watching. I forced myself to finish, but it was a struggle.
Thus far, "Poker Face" has given me everything I could have wanted and more, including a classic "Feud"-style episode with Tim Meadows and Ellen Barkin and a hilarious (albeit sort of problematic if you think about it more deeply) nursing home caper with Judith Light and S. Epatha Merkerson. The casting is excellent, the writing is funny, and it really makes me miss the days of comforting, formulaic TV like "Murder, She Wrote" and "Columbo."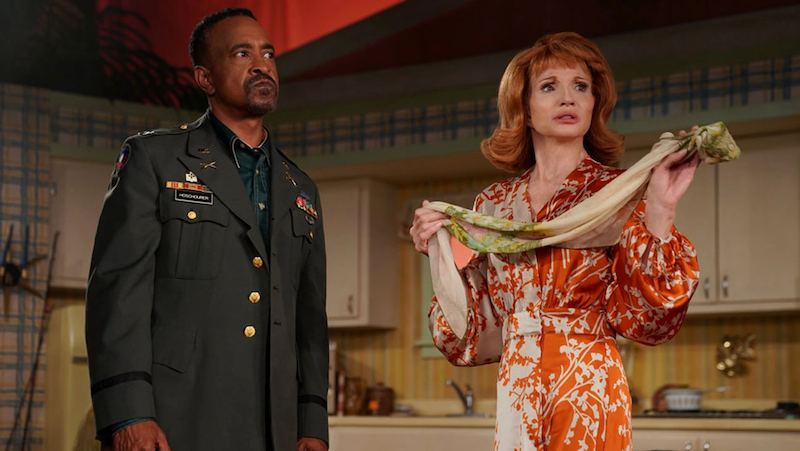 "The Lying Life of Adults" by Edoardo De Angelis (Netflix)
I think most people agree that "The Lying Life of Adults" is mid-Elena Ferrante. Even the worst Ferrante is still excellent, but this book just didn't have the depth of plot and characterization that I've come to expect from her, especially after the Neapolitan novels, which are some of my favorite books of all-time. With that being said, I thought this was a solid adaptation that took a very different approach to the material than HBO's "My Brilliant Friend." Unfortunately, it went downhill for me in the last two episodes, but I loved seeing Giovanna (Giordana Marengo) and Vittoria (the great Valeria Golino) brought to life and felt like I understood them more based on the actors' interpretations. I'm not sure I would recommend this series for someone who hasn't read the book and/or isn't a devoted Ferrante fan, so YMMV depending on familiarity.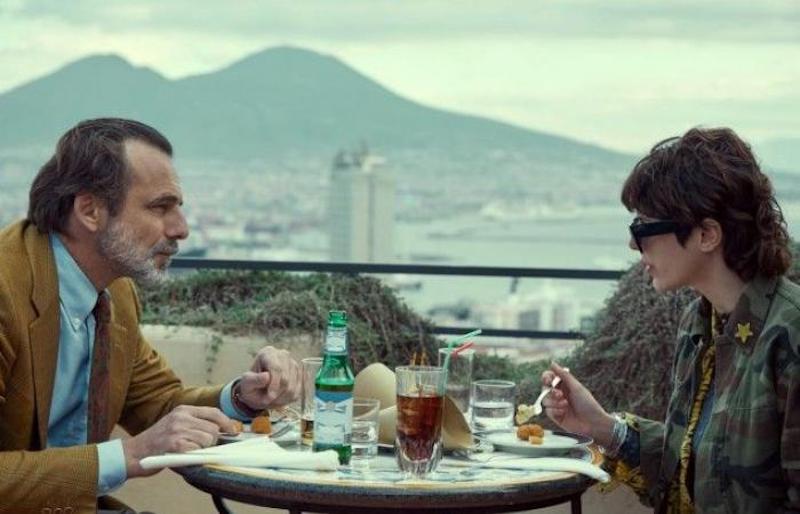 "The Watchful Eye" by Julie Durk (Hulu/Freeform)
Someone on Twitter told me that Kelly Bishop was in this new series, so I immediately watched the first three available episodes with no regrets. Tonally, it's like a Hitchcockian soap opera ... think equal parts "Pretty Little Liars" and any one of those other creepy-ish cable or Hulu original shows like "Cruel Summer" and "Only Murders in the Building." It's fun, mindless trash with twisty plots that may or may not make sense, villainous characters, occasional overly woke dialogue, and a few age inappropriate relationships (I'm assuming). My brain shuts off completely while watching it, which is exactly what I'm looking for at the end of a long week. Oh, and while Kelly Bishop's role has been small thus far, she's basically playing the fancy NYC version of Emily Gilmore, which I love to see.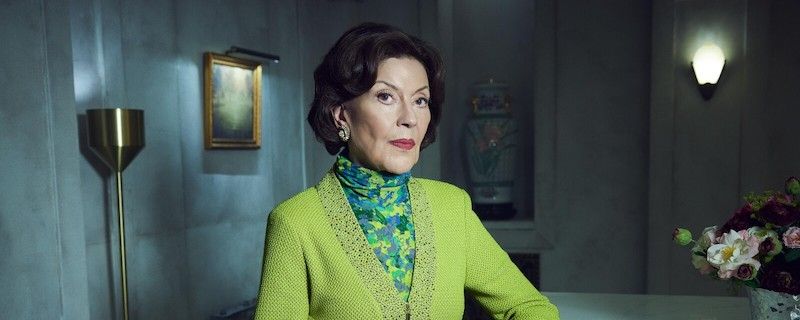 More TV you should watch:
"Dark" on Netflix (twisty alt-dimension, incestuous German sci-fi drama)
"Getting On" on HBO (I missed this the first time around but it is hilarious)
"Fleishman is in Trouble" on Hulu (some critics were reallllll misogynistic about this one)
"Three Pines" on Amazon Prime
"Love & Anarchy" on Netflix
Other TV shows on my radar:
"The Owl House" on Disney+
"Party Down" on Starz, coming later this month (Do I cough up the subscription fee?)
"Agatha: Coven of Chaos" on Disney+, coming later this year (I hate everything Marvel but loved "WandaVision." Also, Aubrey Plaza, Patti LuPone, and Sasheer Zamata?! I'll watch it solely for the cast.)
"Cuckoo" on Netflix (This is from 2016, but I somehow missed it. I hate to stan any of those sus comedy guys, but I love Andy Samberg who better continue treating Joanna Newson like a goddamn queen.)
"Skam" on Tumblr (I've been wanting to watch this Norwegian "Gossip Girl"-esque show for a long time and someone finally put all the episodes on Tumblr with English subtitles)
Podcasts
Let's keep this one short because I'm running out of steam.
"Normal Gossip" hosted by Kelsey McKinney
To say that I'm obsessed would be an understatement. I live for these dumb stories about bitchy HOAs, rabid One Direction fans, and toilet hot dog whodunits. There is one episode in particular that I absolutely cherish ("Loud Cats and Thin Walls") because it makes me feel like less of a bitch for refusing to forge any kind of friendship with my next-door neighbors. The format is simple: people submit anonymous stories of harmless gossip and Kelsey McKinney discusses them with a guest. If you need a gateway episode recommendation, you can't go wrong with "Righteous Lesbian Energy" with Samantha Irby.
"Beyond the Blinds" hosted by Troy McEady and Kelli Williams
My husband says this is a bad podcast for bad people but you know what? I don't give a fuck! I love celebrity gossip. Troy and Kelli, who are both very funny, choose one person (or a group of people, like the stars of "Grey's Anatomy") and read all of their blind items. I even subscribed to the Patreon so that I could listen to the episodes about the notoriously private Olsen twins on a long road trip to Pennsylvania. It's worth every penny.
This is yet another great Candace recommendation that got me through (yet another) recent road trip. Thus far, I've listened to the two-part "Gilmore Girls" series with Jof Owen and am working my way through the "Sex and the City" episodes. I knew I was going to vibe with the host as soon as I saw this tagline on her (supplementary) Substack:
Sentimental Garbage is for anyone who thinks The Devil Wears Prada is both overrated and underrated at the same time.
That's me! I'm that person.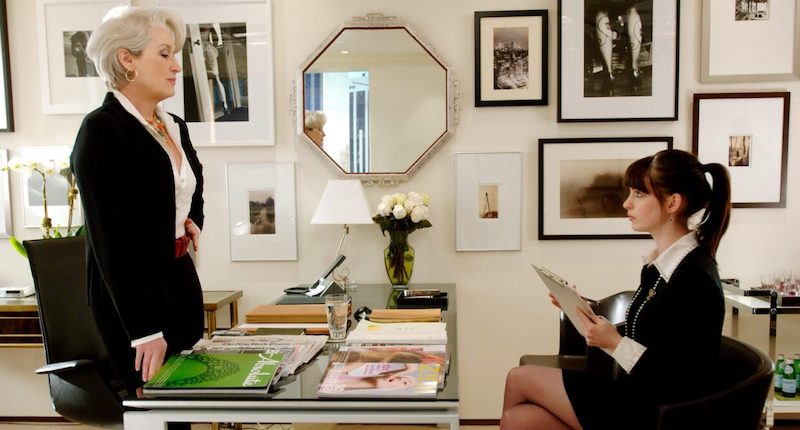 Other podcasts I enjoy that are pop culture-related:
---
I hope this keeps you occupied until the next time I feel like barfing out one of these lists. Enjoy your weekend, internet friends 🌈