I must first acknowledge that the Indie Memphis Film Festival programming was excellent this year. When PR reached out to ask if I'd like to cover some of the films, I was sad (as I always am) that the time in my schedule is so limited because I want to watch and write about everything and hate being forced to choose a limited selection. One of the films that I knew I couldn't pass up is "Mr. SOUL!," a documentary produced and directed by Melissa Haizlip (and Samuel D. Pollard, who also has a directing credit). For those unfamiliar, "SOUL!" was a public television variety show that aired for five years, from 1968-1973. On paper, this doesn't sound that exciting, but in reality, it was magic. The documentary chronicles both the trajectory of the show and the life of its host and creator, Ellis Haizlip.
Melissa, who also happens to be Ellis' niece, was nice enough to talk to me for nearly 90 minutes. We discussed everything from feminism, to film financing, to how much we love Boots Riley's "Sorry to Bother You." We talked the week before Indie Memphis, but I just finished editing this interview due to a crazy work schedule that has made it difficult for me to get anything done. Before we get into my conversation with her, here's a quick overview of what you can expect while watching the film.
Vibe:
Unapologetically Black, feminist, and queer. The more you learn about "SOUL!," the stranger and cooler it is. The fact that this show was on TV fifty years ago is mind-boggling. If someone told me it was on the air now, even on a network like Showtime or HBO, I would be shocked. Where else on TV could you see poetry, interpretive dance, interviews, and dope musical performances? To see something so beautiful, unique, and far ahead of its time fills me with hope. I dare you to watch this film and NOT fall in love with Ellis Haizlip; it is impossible.
Best time to watch:
RIGHT NOW. We currently live in what feels like a culture vacuum. I don't mean that there's a lack of artists creating meaningful work ... just that the people in power don't understand or appreciate it, and are actively working to suppress them. Do you think Donald Trump gives a fuck about the arts? If it were solely his decision, public-media would be fully defunded and all books not written by him would be burned.
You should also watch if you enjoy a well-edited documentary. Melissa mentioned that Blair McClendon, one of the editors, is responsible for some of the intricate textural layering that you see throughout the film. There are moments where you get 3 or 4 different stimuli all at the same time (songs from a gospel choir, the voice of Nixon, and images of the Black Panthers) and somehow everything ties together perfectly.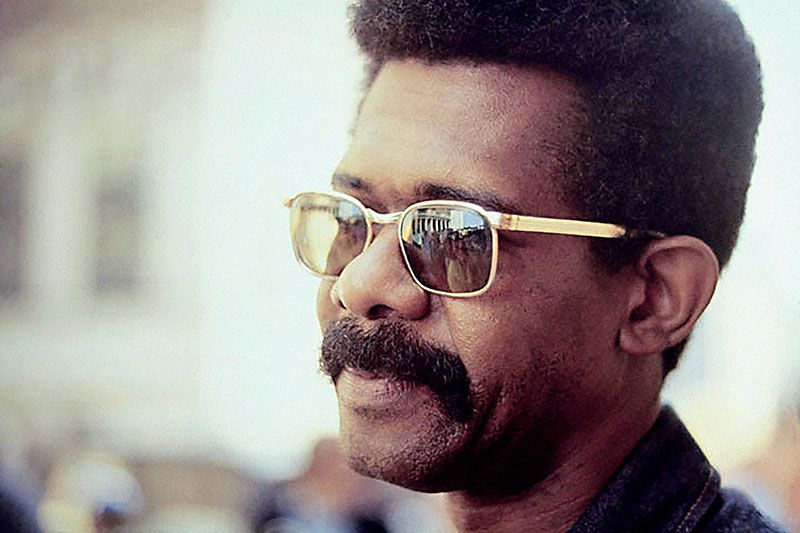 Worst time to watch:
When you're not in the mood for a documentary. This one is relatively straightforward, but it packs an historical punch. When I spoke with Melissa, I told her that if I had one criticism of the film, it's that there's not more of it. I could easily see this project expanding to an 8-part documentary series. Especially for people with shaky historical knowledge who want more detail, the film moves at a quick pace and I could see some impactful points getting lost on certain viewers.
Where to watch:
"Mr. SOUL!" is currently showing at festivals and doesn't have a release date yet. Keep an eye on the film's website for more information. I will update this section as soon as I know more.
Quick Summary:
Felipe Luciano calls Ellis Haizlip "the most effective, insidious revolutionary that I have ever met." This documentary chronicles his life, the cultural and political climate of the time, and the trajectory of "SOUL!," the "first Black tonight show."
Interview with Melissa Haizlip:
WiR: Tell me a little bit about your career trajectory and how you got into directing.
I came to film after a lengthy career in musical theater. I traveled the world with Broadway shows and did a lot of dancing, singing, and acting. I studied dance classically and wanted to be a performer my whole life. That was the first act. Filmmaking was really a second act in my career. I started out in front of the camera as an actor but didn't find that very fulfilling. I loved the craft but was always much more interested in what was happening behind the camera. I've basically had every type of position, just to get a feel for it. I sang on a soundtrack with Hans Zimmer. I worked as an AD, a production assistant, and a casting director. I got very into casting because I was interested in helping the producer and director fulfill their dream, and I knew that it was really important.
As I started working directly with directors and casting, I realized, "Wait a minute. This really intrigues me ... the ability to help fulfill a dream and a vision, and to understand how that works." This naturally led me to producing. I had worked at AFI in development and seen the business side of filmmaking. I just wanted to tell stories that hadn't been heard before. I felt like more diverse storytelling was really necessary, so I got into producing from that angle. Stories from women, especially women of color, people of color, and the LGBTQ community were underserved and undervoiced. I created my own production company [Shoes In The Bed Productions] as a platform to amplify these voices.
In the process, I realized that I have a great story to tell, so maybe I should start there. "Mr. SOUL!" was an idea I had for a while. I finally decided, about ten years ago, that it was time to make it. I didn't realize it would take ten years! But along the way, I was able to meet some fantastic people and to make other films, like art films, short films, experimental films, and work on other people's projects while making my own. Now here we are, ten years later. The film is finally complete and I'm excited to bring it into the world.
I guess I'm not really shocked that it took so long. Just thinking about collecting and organizing all of the archival footage feels daunting to me.
It's a huge undertaking! There are a few big reasons why it took so long. A lot of times, when people say they have a labor of love, if you read between the lines, it means they don't have much financing. Figuring out how to get your film made becomes a big part of the job. That really is the doc space … we are truly independent artists, filmmakers, and thinkers. As long as you're not waiting for permission to tell your story, you gotta dive in and figure out how to assemble the best team, get funding, compete, and be heard. Sometimes it takes longer than anticipated to put all of those elements together.
We are completely funded by grants, donations, and nonprofit organizations, which is unusual. Usually, there's some sugar daddy lurking in the background or a financier you can attach. That wasn't the case with our project. We really wanted to make it by the people, for the people, so we set out to write as many grants and to collaborate with nonprofit organizations and foundations. We also received money directly from the government. We got grants from the National Endowment for the Humanities, the National Endowment for the Arts, and the Ford Foundation. We basically knocked on every door from Women in Film, to Sundance, to Tribeca. There's a lot of great content out there and so many talented filmmakers, but not a lot of funding. It's very competitive, no matter what your story is.
But also, the nature of the story that we were telling made it tough. We had to work with many people who weren't famous in the beginning, but certainly are celebrities now. When you're dealing with high profile people who have difficult schedules and limited time, it's hard to get their attention and convince them to sign on. We wanted it to be historically accurate, but contemporary. It took a lot of work to do that, and a lot of editing once we got the content together. There were thousands of hours of archival footage to go through to figure out what worked best to tell our story.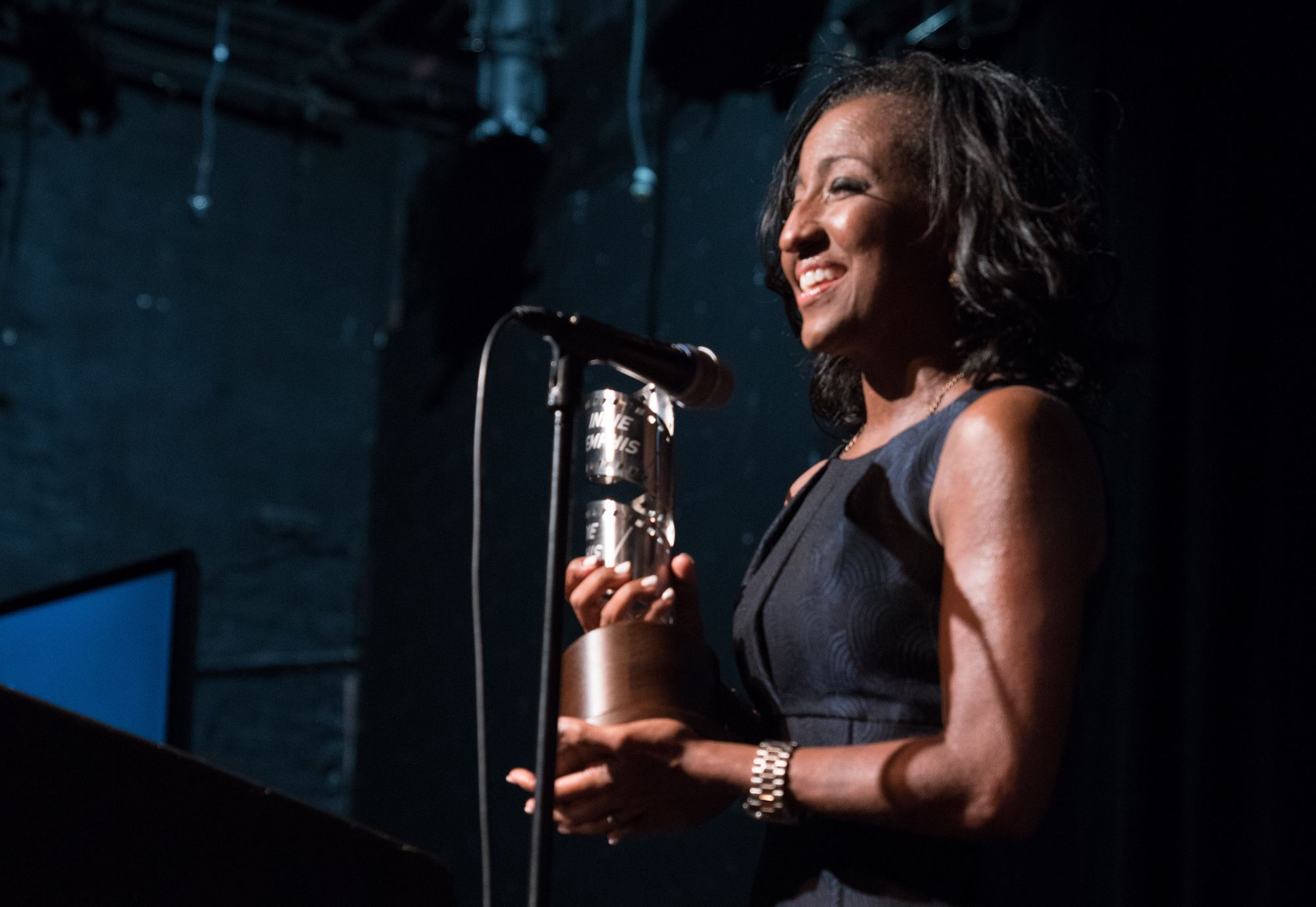 We need this film now more than ever. When I finished watching, I was definitely a little depressed because I can't imagine something like "SOUL!" existing under Trump.
We knew that there would be real parallels between the state of our current administration (if you'd like to call it that), and the one depicted in the film. The Nixon administration was very unkind to people of color, public expression, and liberal media. We didn't want to hit people over the head with these parallels, but we figured they would become evident. My style is more to let the film evolve and to allow people to interpret it and they see it.
"SOUL!" feels so ahead of its time that we haven't even caught up to it fifty years later. The one thing that I noted is the all-female production staff. It's so awesome and unfortunately, something that is rare even now.
You don't see that now! It's something I really wanted to emphasize - that it was unique and remains unique. The women's movement was happening during that time in the 70s, but there was a separation of what that meant for women of color. Even today, we're still parsing those issues. There's a whole umbrella of feminism, and yet Black feminism is somehow seen as a separate issue. I'm not sure how to resolve any of this, but we need to acknowledge it.
It's refreshing to see Ellis Haizlip take all of those issues and push them forward using a television show. There's a notion of gender parity and putting women out front during a time when they really weren't given a platform to speak, let alone to host or to be in charge. He always knew that there were significant women doing significant things, whether they were women of color or not, so he elevated them. It was pretty radical, and something that was certainly not being done in mainstream media at the time. He had the first African American associate producer, Alice Hill-Jackson, and empowered people like Anna Maria Horsford, also an associate producer.
He gave prominence to women artists, too, by inviting them to host the show. Nikki Giovanni hosted. Toni Morrison, who had just completed her first novel, "The Bluest Eye," hosted. Dr. Maya Angelou was on there, reading from one of her first published books, "I Know Why the Caged Bird Sings." I don't want to give too much away, but one of the highlights for me is the two-part episode where Nikki Giovanni interviews James Baldwin in London. What a strategic move! Ellis had the chance to interview James Baldwin, who was living in exile in the south of France at the time, and instead, he gave that opportunity to a young female poet. And their conversation was so extraordinary that it was turned into a book!
He was such a feminist. He did an entire show that was dedicated to Black women. It featured artists, like the dancer Carmen de Lavallade, and poets like Nikki Giovanni, Jackie Earley, Sonia Sanchez, and Mari Evans. It was unheard of to have a show dedicated to poets, let alone female poets. Carolyn Franklin, the sister of Aretha Franklin, was on the show. People who really know soul music are aware that she was one of the best singers of our time. Of course, rest in peace, Aretha, but she was not on the show, her sister was. You have this man, who is curating this extraordinary group of women, the most important group of Black women during their day, and he's not even on the show. It's so well-curated that you can't help but realize, "Wow, he was legitimately putting women first."
He was an openly gay African American man who saw the struggle and wanted to make sure they had a voice. He made sure that people like Kathleen Cleaver, who at the time was the Communications Secretary of the Black Panthers, had a voice. He introduces her as the wife of Eldridge Cleaver, but then says that she's really a person who is out there and part of the "right on revolutionary business." He then lets her speak for a full hour about who the Black Panthers really are ... he gives her that platform. Without a doubt, women were given equal time and were really celebrated for their individuality and leadership.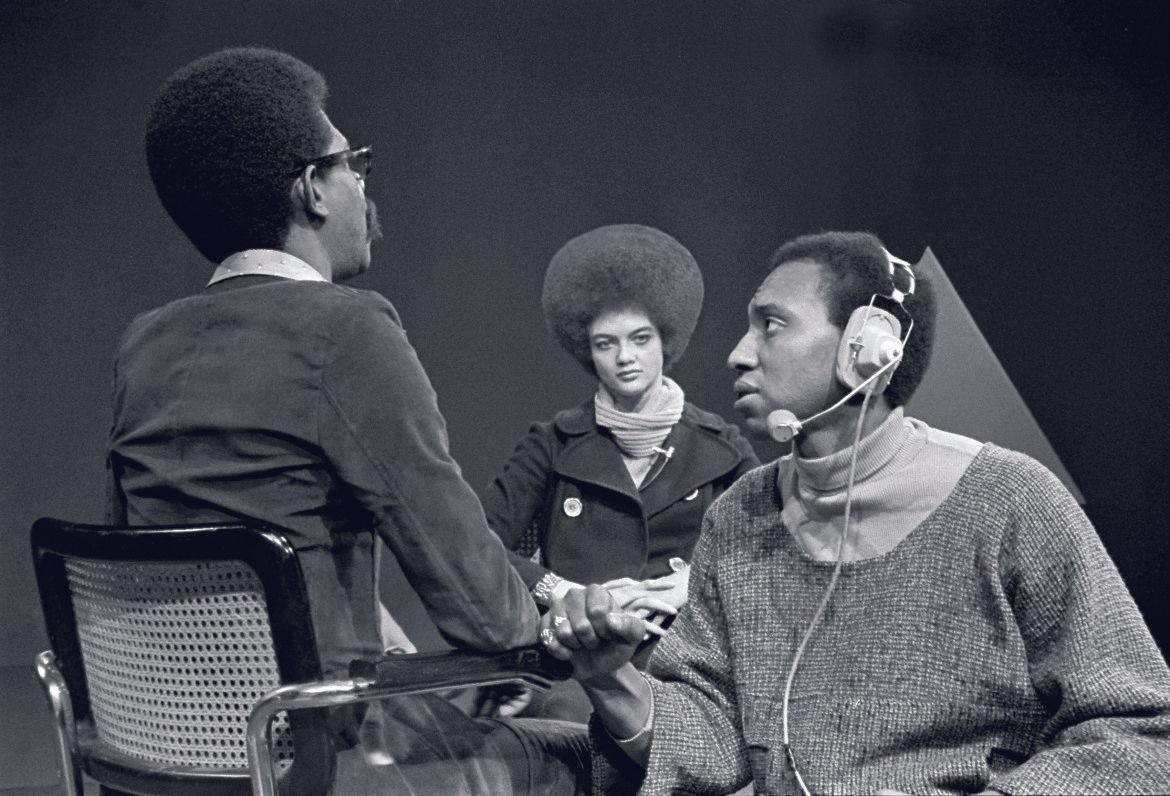 I knew absolutely nothing about "SOUL!" before watching your documentary and now I'm obsessed with it. Are all of the episodes available somewhere?
Unfortunately, the culture of preservation and archiving didn't really exist in early 1968, so there are a lot of episodes that are missing from the first season. Channel 13, WNET, the original broadcasting station, has about 49 episodes - there were 130 in total over the course of 5 years. Other outlets around the country have been able to get ahold of certain performances and entire episodes. 9 or 10 episodes have been digitized and are available on PBS Passport. Another site, Shout Factory, has recently digitized about 20 episodes that can be watched for free.
With the attention brought to it by the documentary, I hope that there will be renewed interest in the series. I like to say that it's the greatest show you've never heard of, but I hope that will change after more people are exposed to it through the film.
What kind of reception has the film gotten from young people? I imagine it's hard for them to fathom that "SOUL!" was on the air so long ago.
I can't tell you how profoundly moved people are, especially young folks who might have been disillusioned or feeling a little bit lost and lacking a cultural purpose. I think it's powerful for them to see a real activist, not just a social media activist. They see this film and realize, "Wow, look at what people were doing back then. Look at how galvanized they were as a community."
Ellis Haizlip was an Afrofuturist. He was ahead of his time and saw how we needed to reimagine ourselves.
One of the great things about "SOUL!" is that it makes a lot of "difficult" art accessible. I think my mom could watch it and maybe understand poetry a little bit better. Do you think this what Ellis intended?
I think it was intentional. He was aware that there is a broad spectrum of Black expression, and he wanted to do two things at the same time: to open doors for artists who hadn't been seen, and to raise awareness about the plurality of Black identity. He wanted people to realize that there's a lot more out there. Yes, you might know Stevie Wonder, but have you ever heard of Black Ivory? Have you ever heard of Ashford & Simpson? These folks were on television for the first time. Roberta Flack for the first time ... Earth, Wind, & Fire, Al Green. He wanted to let people know that there's so much out there beyond what we are allowed to convey. He raised that to a high standard and said, "This is art. This is culture." Not, "This is art, too," like something in addition to what you already know is art. That was really remarkable.
And everyone was treated as a brother or a sister. In an intimate way, but also as part of a cultural universe. I wanted to tell the story in a way that conveyed that what made Ellis Haizlip unique was what made the show unique. He was able to put his personal stamp on the show. He was very sensitive and brought a unique vantage point to the programming and to the format in which he presented the artists. They all had relationships with him in one way or another, so you ended up having these very intimate performances and conversations. It was a little bit subversive, radical ... but to him, an absolutely normal approach because he wanted to show Black humanity. I can't imagine that happening today [laughs].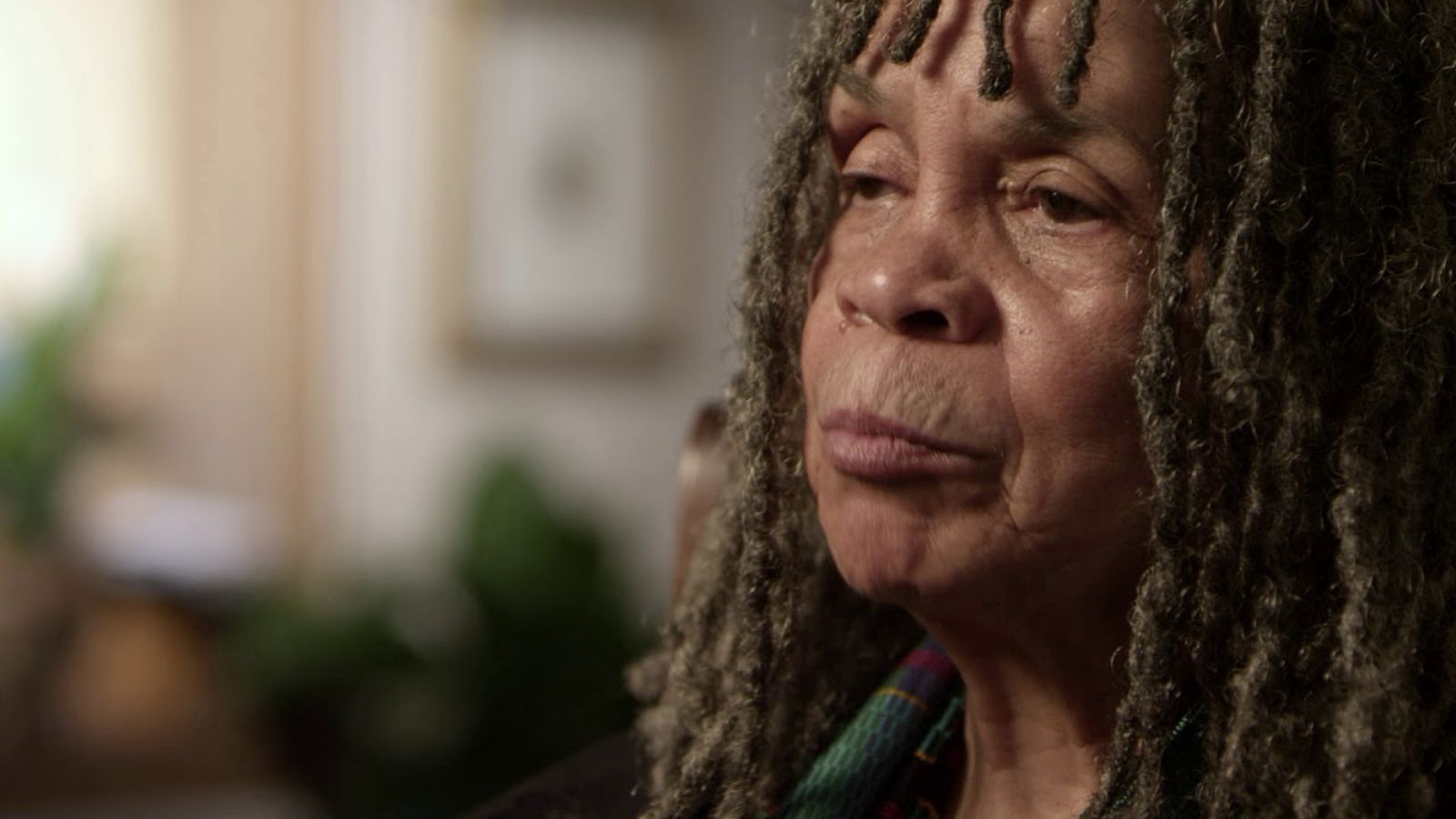 How cool was it to grow up with Ellis Haizlip as an uncle? Did you grow up watching the show?
It was very rich. He was my favorite uncle of all-time. I was super young when he was making the show, but fortunately, he decided to live with us for a short period of time when he was shooting. Even though he had his own apartment on 5th Avenue, he lived with us on West End Avenue and 80th Street. The coolest thing is that he would bring home a lot of artists that he had done the show with, and they would hang out at the house. I was like 3 or 4 years old, so I didn't recognize the significance of who these people were, but I knew that they were special and magical. I just thought Ellis was some sort of magic Pied Piper because he always had a group of people around him who were unique and fantastic.
Little did I know, I was bouncing on James Earl Jones' knee, or having my cheeks pinched by Melba Moore and Clifton Davis. I remember running around under the kitchen table with Malcom X's kids because the only way he could get Betty Shabazz to come out is if they came with her. That kind of blew me away as I got older and realized what he had done. I was so in love with him, both as a mentor and a role model. He shaped me into the artist that I am. He allowed me to shadow him, to work with him as an assistant on different projects. I had this bird's eye view, but I was so in awe of him that I just quietly stood by and absorbed it all.
When he passed away, I knew that I had somehow inadvertently become the keeper of some of his stories. I realized many years later, "Wow, I guess I have to be the one to make this film." I already had this insider scoop, and the unique advantage of being really close to him, but without fame or notoriety [laughs]. Everyone knew me as "the kid" or Ellis' niece, so they sort of saw me as an extension of him, which gave me a lot of entrée into the world. People really loved Ellis Haizlip, assiduously and personally, and so ... my approach is a lot different than just a documentary filmmaker who might contact them for a story. I can actually say, "I'm Ellis Haizlip's niece and I'm coming at this project with love and respect. Will you talk to me?" I'm able to engender a certain amount of faith and trust from people who are very proprietary about their relationship with him. That helps to create an intimacy that I think and hope shines through in the film.
Do you have any interest in directing narrative film or is documentary your true passion?
I do! This is my first time directing and producing a feature-length film. I did produce a beautiful narrative short film ["You're Dead to Me"] and had a great experience, but it's definitely a different beast. At the moment, I'm drawn to stories that I feel need to be told right now. They tend to be documentary, but I'm open to any good project. There are a lot of stories that need to be told truthfully, through our own voices.
What's not lost on me is the importance of being a woman right now and having the opportunity to tell these stories. I had a young woman write to me and several have come up to me after the film in tears. I automatically hug them and ask what's wrong and they're like, "I don't think you understand how important it is to see that a woman made this film." Logistically speaking, there's not a lot of room for women, especially women of color, to remain in control of their content. I think there's more space in documentary, but the statistics about women in film are daunting.
I think this festival [Indie Memphis] did a good job. I was just part of the BFI London Film Festival and I want to say their program had something like 46% of films with women at the helm, either producing or directing. It's a tough time, though, and our voices really need to be heard.
When I started Woman in Revolt, I was shocked by how many female directed films I had no idea even existed. So many fantastic female creators have kind of slipped through the cracks, much like Ellis' show, because they weren't deemed important enough by the right people at the time. In the wake up #TimesUp and #MeToo, I feel both hopeful and hopeless. I think things are changing, but progress is slow.
I think it's hopeful and frustrating. There are folks out there who are, and have always been, doing great work, but haven't had the same opportunities. But then you see directors like Ava DuVernay, my idol, who's out there killing it. She creates visibility for artists and female directors, especially with her show "Queen Sugar." She wants people to realize that it's not unique, it's not special, it's just time. Time for it to happen; time for people to have the same opportunities and to be paid the same. Time's up, basically.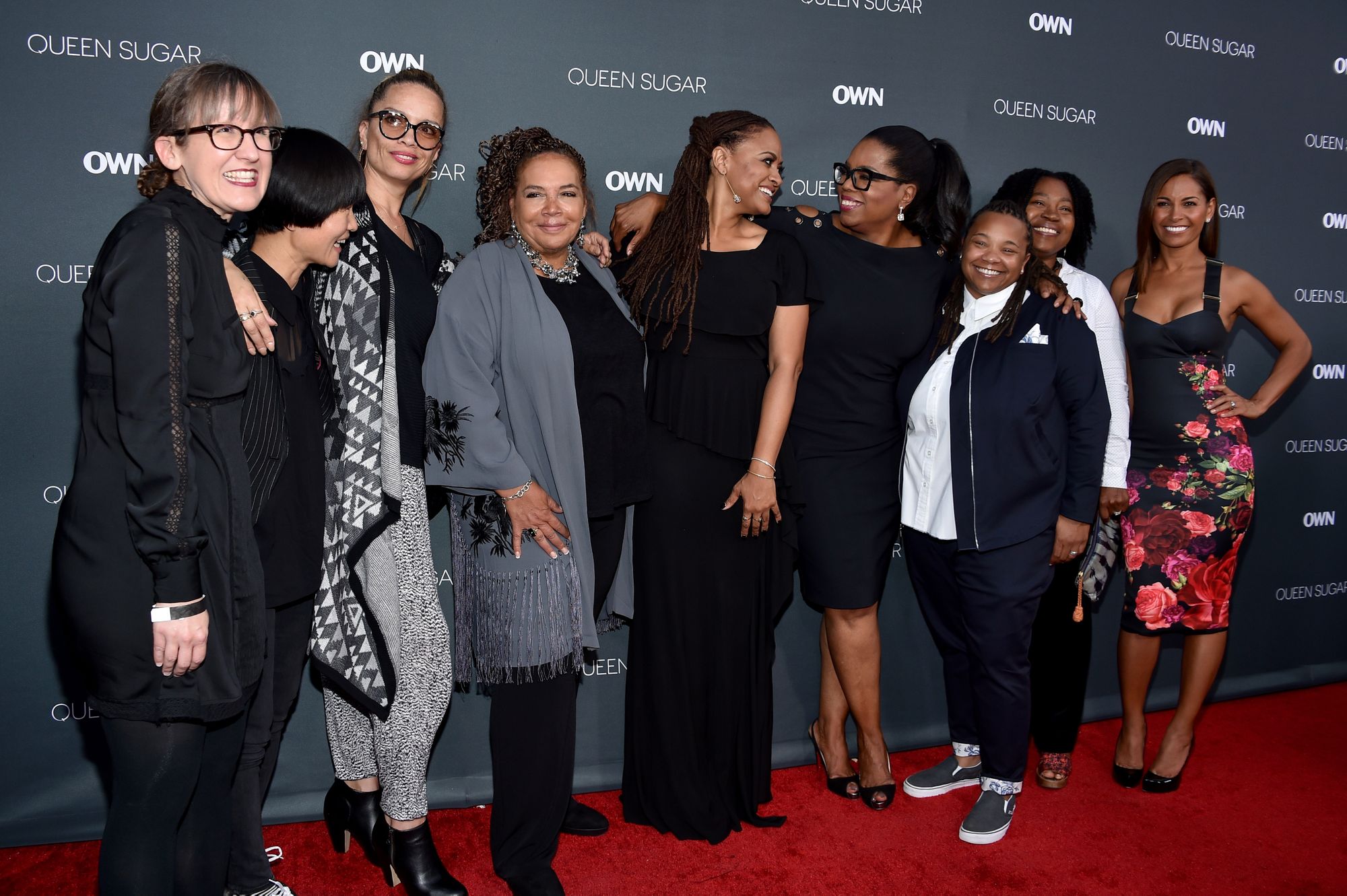 I'm inspired by women and survivors of abuse because it has held us back for so long. The empowerment of women being able to tell their own stories is shifting the energy for us. It's giving us more opportunities to share our work, to say, "Hey, we're here. We've always been here." That's what I loved about Ellis and the way he treated women. It wasn't special, fetishized, or made precious; it just was. He always recognized that there were important women doing important things, and so he put them forward. We look back and go, "Wow, that was unique," instead of saying "Yeah, that was right."
As a filmmaker, I think you approached Ellis' sexuality in the same way. You didn't fetishize it or look at it with a gossipy lens, but it was a part of him and you treated it as such.
That was so important to us. Ellis was openly gay, but at a time when it was very difficult to be gay, especially in the Black community. The fact that he was able to have the position that he did and be a curator of the culture without being marginalized himself ... that was another duality he had to face. He was a cultural impresario and also gay. He didn't want to force it on people, but he also wasn't apologetic.
When we approached his sexuality, we wanted to be very timely and fair in terms of how it was depicted in the film. When Ellis was coming of age, "gay" was not a term that was used, and it certainly wasn't something that was spoken out loud. We thought, "Well here we are in 2018. How are we going to approach this in a way that's unique and appropriate for the film and the time in which we're contextualizing it?" We're not going to out Ellis Haizlip in a contemporary way, but we want to honor his identity, his sexuality, his representation, while being mindful that he was a private person. We had to take all of that into consideration and try to get the people who knew him best, his lovers or his family members, to portray him in the way they felt was right. We thought that give the best picture of who he actually was at the time.
We didn't want to make him seem like he was victimized by his choices. There's often a sad exploitation of sexuality that seems to be regretful or remorseful. We wanted him to be a hero! He's an LGBTQ icon. He's totally cool with his queerness, and we need to celebrate that. There are issues of erasure in terms of historical and contemporary queer narratives and it's time for that to change. We had a lot of inspiration to be accurate, fair, and honest, not just in the story we told, but the depiction of his personal beliefs and sexuality.
Before I let you go, have you seen anything lately that you really enjoyed and want to recommend?
I loved Boots Riley's new film, "Sorry to Bother You." It's just fantastic. That film blew my mind. It's so subversive and surprising. It's so rare right now to see something that shocks you. Hats off to Boots Riley for that!
I haven't seen it yet, but I'm looking forward to Barry Jenkins' "If Beale Street Could Talk," the first narrative feature film on James Baldwin's work. I've read all of it - I'm a huge Baldwin fan - and I'm really excited to see it. I first met Barry at the Martha's Vineyard African American Film Festival where our films were both playing. It's very exciting, especially since James Baldwin is a big part of our film.
Ava DuVernay's "Central Park 5" is another one that's going to be spectacular. And I just heard that she has a documentary about Prince in the works! There's a lot to look forward to ... so much new, great work coming out from all of the people I admire.
---
So far, "Mr. SOUL!" is the best documentary I've seen in 2018. I can't stress enough how much I loved it. Thanks to Melissa for being so generous with her time and making me feel a little more hopeful about the world. Here are some places where you can keep up with the film:
Mr. SOUL! website
Twitter
Facebook
Instagram
*One correction was published on November 28, 2018. I initially called out Bradford Young (whom I love) as the DP on this project, but Hans Charles is actually the one responsible and deserves all of the kudos.