Every time I talk to my mom, I'm hit with a barrage of news I would rather not hear about people who have been purposely purged from my memory. If I wanted to know about [insert random person from high school] and her helmet-wearing baby, I would join Facebook. Unless someone I graduated with is pecked to death by crows or goes on "FBOY Island," I prefer to stay ignorant. In lieu of mundane updates on real people, I've begun requesting fake briefs on fictional characters. Why waste time discussing the former salutatorian's crumbling marriage when we can speculate about the current state of Trey MacDougal's erection?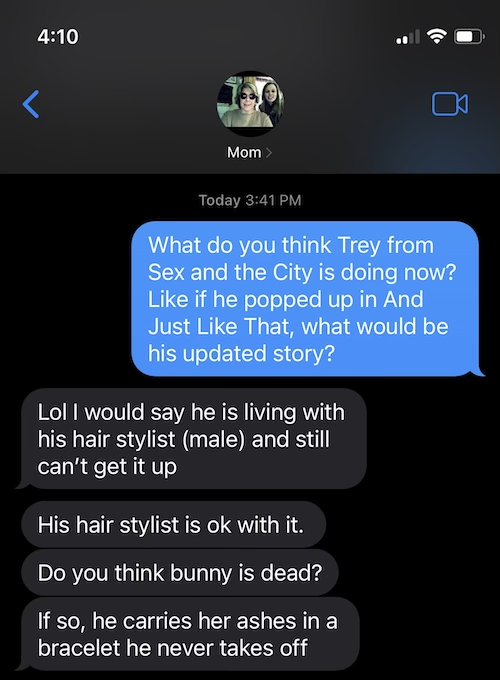 Now that the second season of "And Just Like That" has commenced, I've been thinking about the OG side characters I'd most like to see again. John Slattery told ET he'd reprise his role as pee politician Bill Kelley "in a hot second." Amy Sedaris has expressed interest in bringing Courtney "welfare martini" Masterson back. Although Jennifer Coolidge wasn't interested in the internet's pleas for her to play Samantha, I'm sure she and her hot glue gun are jonesing for another purse party. For as much as I disliked S1 of "AJLT," I'm a diehard fan of the "SATC" universe and will happily choke down whatever these jabronis throw at me. With that being said, I firmly believe that if Michael Patrick King had any interest in giving the people what they want, he'd find a way to resurface these memorable guest stars. If/when that happens, these are my suggestions for how the writers might incorporate them. I also asked Saul Sugarman to weigh in because I knew his responses would amuse me.
---
Lew (Sam Seder)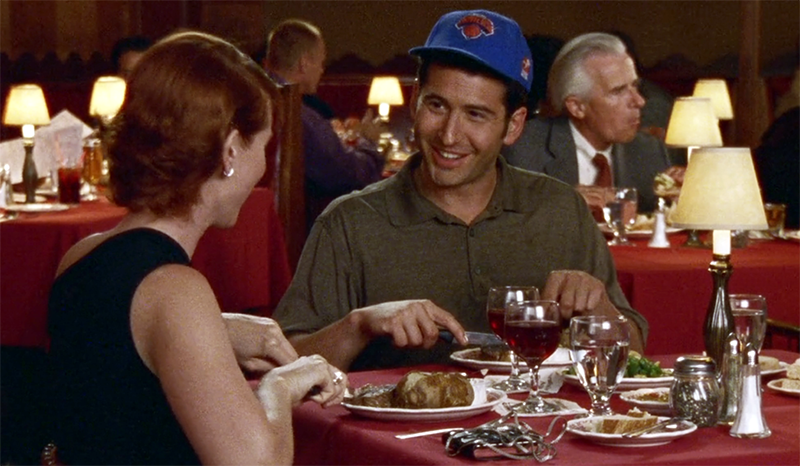 Lindsay Pugh: While Che (Sara Ramirez) is off filming their terrible TV pilot, Miranda pops into Erewhon Market for a $19 Maca Bomb Smoothie. After many sleepless nights spent falling deeper down the Chef Bae TikTok hole, she's been dying to know what all the fuss is about. (Yes, Miranda uses TikTok because contrary to the "Miranda doesn't listen to podcasts" slander, Ms. Palm Pilot loves technological advances.)
Walking past the supplement section, she bumps into Letterman Lew, affectionately known during the Foursquare days as the Mayor of Erewhon. "Wow, Miranda Hobbes. I never thought I'd see you in LA again. How's New York? Did you hear Eleven Madison Park went vegan?" Two minutes of strained pleasantries about matcha later, Miranda steps outside into the oppressive California sunshine, takes a sip of her wellness girly elixir, and mutters, "Good sex isn't worth it. Get me the fuck out of Los Angeles."
Saul Sugarman: Lew is honestly Subway's Jared. So he's either just on parole after they found 4,000 child porn images on his computer. Or he's still in jail. Or he's on an intermittent fast and passed out in the GNC, where Miranda showed up in a meet-cute redux to find iron supplements for her and a modern fen-phen for Che. Or he's approximately 358 pounds and lives alone in Arkansas; he was only back in LA that day because he's still stalking his C-list model gf who has put out a restraining order against him.
Laurel Harris (Rachel Miner)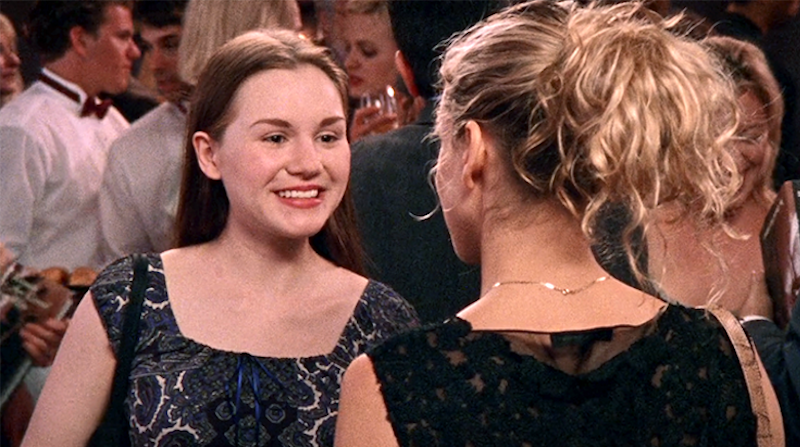 LP: Ever since their fateful introduction at the 1999 Hamptons kegger, Laurel has ridden Carrie's coattails to great success. Her memoir, "No Sex and the City," was a New York Times bestseller for eight straight weeks, making Carrie's positive review from Michiko Kakutani feel like lukewarm drivel. Laurel's personal, scathing critique of choice feminism drew attention to the patriarchal structures underlying Carrie's so-called "age of un-innocence" and kickstarted a wave of think pieces with titles like "The Dark Side of Sex-Positivity."
While Carrie has mostly tried to ignore her former protégé's passive jabs, the feud reaches a fever pitch when Laurel's chart-topping celibacy podcast sparks an Amazon adaptation. Some digging reveals that Nina G. Public Relations is behind the deal, which prompts Carrie to swallow her pride and get Samantha Jones on the horn.
SS: Your version works, but I see her as either a publishing exec, or a TV exec who's dying to turn Carrie's life into a series — giving Carrie PTSD flashbacks of Matthew McConaughey saying, "I wanna fuck you baby." Or she lives in LA with her own sex column on Vice that's even more successful than Carrie's.
Wade Adams (Cane Peterson)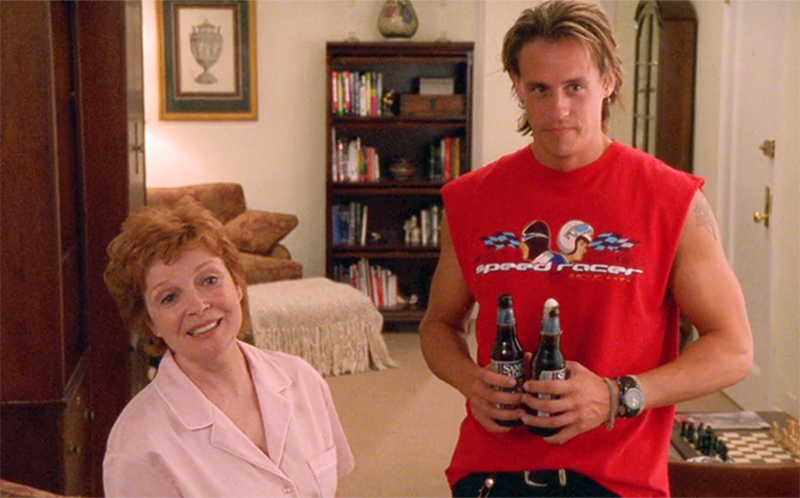 LP: As promised, Power Lad's parents make him sleep on a cot in the comic book store after the fried chicken/marijuana incident. When someone reports this squatting to his landlord, he's evicted for violating the terms of his lease and is forced to close the shop. Despondent, and with zero job prospects in sight, he crashes with an old friend from Horace Mann before quickly falling into a lucrative new career without even trying. That's how it works for privileged white men. One day you're a thirty-five-year-old stoner wearing a Speed Racer t-shirt with the arms cut off and the next, you're tagging bus shelters with KAWS and being paid upwards of six figures to deface some other rich asshole's Birkin bag.
On an uncharacteristically hot day in July, Carrie hastily exits her bodega, pack of Marlboro Lights in hand, and runs smack-dab into Wade on his Lime scooter. "Wade Adams?! I just saw your conversation with R. Crumb in Interview Magazine. How the hell are you? Is your mom still mad about the pot?"
SS: I have literally known the alcoholic version of Wade Adams. IRL he went to rehab, got a boyfriend, and went to law school. This was after being a muscle himbo with a huge dick and living in a trashy studio while working as a waiter, well into his forties. It was all very "Drunken night at Tunnel Chad" meets Wade Adams. I think the Wades of the world never change and die that way or they grow up. Something about this Wade makes me think he's homeless now after inheriting his parents money; he inexplicably was holding it as a bag of cash one day, like Joel's friend in "The Marvelous Mrs. Maisel," and someone came by on a bike and stole it right out of his hands.
Jenny Brier (Kat Dennings)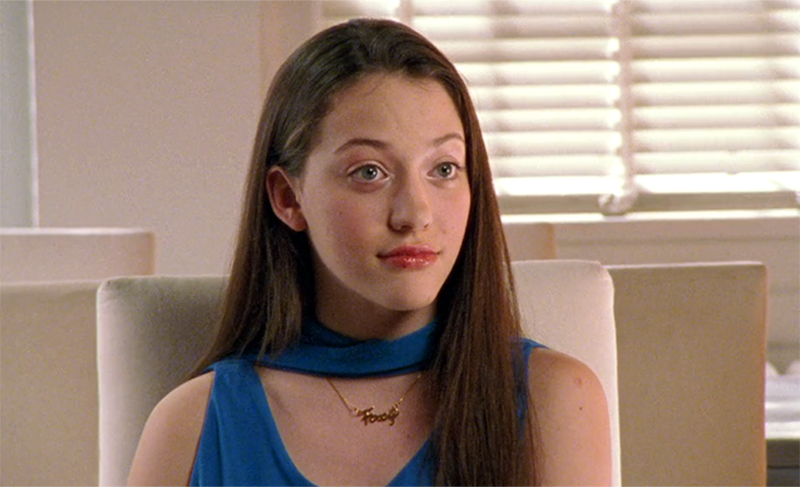 LP: Unlike Caroline Calloway, Jenny Brier was on the (original) "Gossip Girl" mood-board. In the early aughts, she danced with friend of the family Bill Clinton at Bungalow 8 and did coke off Lindsay Lohan's tits at Avenue. She got arrested for drug possession more than once despite a valiant regurgitation of Paris Hilton's "I thought it was gum" line. In 2015, she married a billionaire tech bro and popped out a few babies who will eventually grow to hate her if they don't already. She and her family attend service at Fifth Avenue Synagogue but only ever sit with Marc Rich, never the Kushners. Charlotte, who belongs to the same temple, is too scandalized by Jenny's twelve-year-old dick-sucking to ever engage past a curt wave.
After years of begging, Jenny has finally agreed to be on the upcoming season of "The Real Housewives of New York City" because her cool jewelry designer, Lisette (Katerina Tannenbaum), says it's non-negotiable. When she finds out Lisette's apartment is in the same building as Carrie's, she finagles an invite and lurks in the vestibule, waiting for a sighting. As soon as she spots a pair of Manolos coming down the stairs, she screeches, "Carrie Bradshaw, you are fucking fabulous!"
SS: I genuinely thought Jenny Brier was Rose McGowan. Jenny hasn't changed. She's in her third unhappy marriage with huge lip injections, lipo, and Botox. She's still being objectified at age thirty-nine. Her husband demands three blowjobs a night. This is the sort of person I expect to find at a gala and be the only interesting one there.
LP: Admittedly, Jenny would probably have a sad future of addiction, insecure attachment, body image issues, and all the other fucked up shit that comes with being raised in New York City by wealthy parents who think of their children as heirs/accessories and not actual people. My situation is a slightly less depressing best case scenario that doesn't veer into "She's Too Young" territory.
Victoria (Jennifer Coolidge)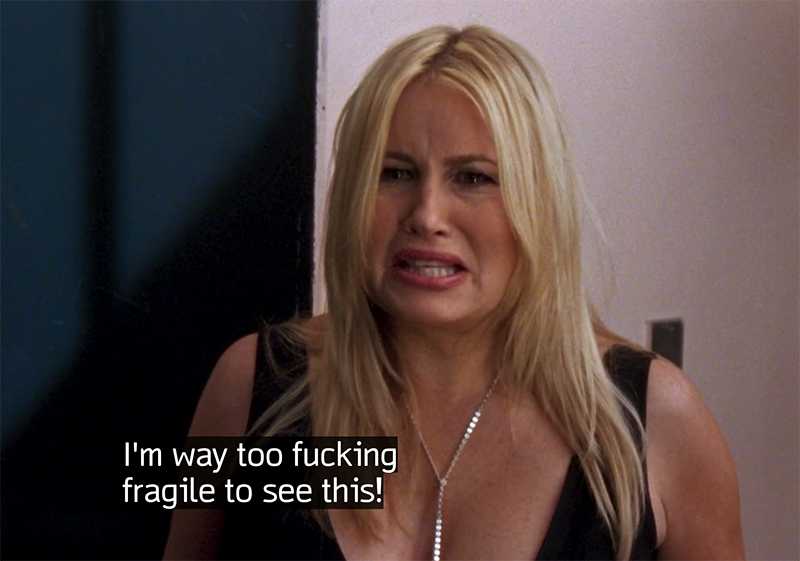 LP: Victoria is off the Prozac, but she's now on a cocktail of Trazodone, Seroquel, and lithium. Picture it [Sophia Petrillo voice]: Manhattan, 2023. Carrie gets caught in the rain — sans stupid bird hat to keep her dry — and rushes into Friedmans (née Cafe Edison) for a bowl of matzo ball soup. Sitting next to her is Victoria:
SS: I mean realistically, this person is still a hot-ass mess. But I'd probably give her your Laurel Harris arc. Victoria's purse line caught the attention of Betsey Johnson, who teamed up with Jeremy Scott and franchised Victoria's designs. Now rich ladies all have one to wear at parties that don't serve brown or dark liquor. To make up for the PTSD of Samantha getting fucked at hers, Victoria blows at least two cater waiters at every purse party she hosts. And yes, she still hosts purse parties.
Lucy Liu (Herself)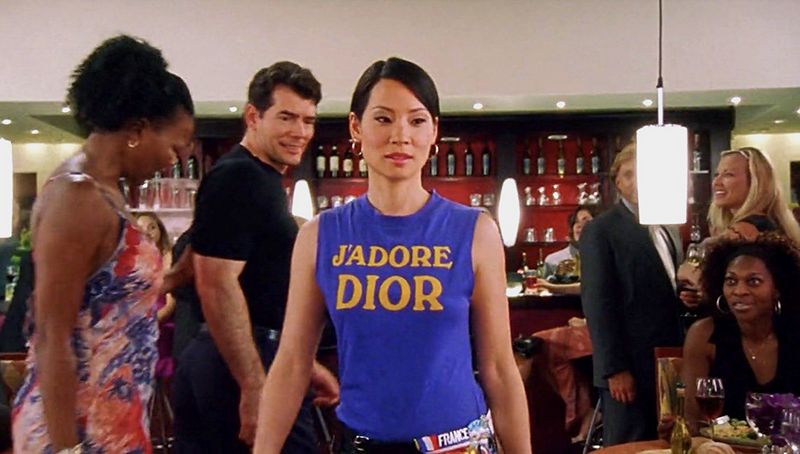 LP: Samantha didn't move to London for work. She's there because Lucy Liu ran into Sandy Cranwell (Felicity LaFortune) at a Whitney benefit. Fueled by several martinis, they spill their Birkin bag, husband penis-groping woes and find a common enemy in Sam. With their social circles combined, they're able to ban her from so many Manhattan hotspots that Gray's Papaya is the only restaurant that will serve her. The hole they dig for her is so deep that even Leonardo DiCaprio can't pull her out. They tell her they'll leave her alone if she moves to another continent so, begrudgingly, she chokes down her final chili cheese dog and books a red eye.
SS: Since they rebooted "Charlie's Angels" and "Elementary" is no longer on the air, Lucy Liu is out of work. She is back to waitressing at TGI Fridays. She sold her free Birkin, which in 2023 got her $25,000, which was enough to help her rent a shared studio in Brooklyn. This is the one scene Kim Cattrall agrees to appear in as Samantha Jones. Samantha takes one too many hormone replacement pills in an attempt to trick her body into being thirty-five. In a drugged out hot flash haze, she wanders into TGI Fridays thinking it's Sushi Samba. Here, Lucy and Samantha reconcile, and Samantha offers to help Lucy get her career back.
Jack Berger (Ron Livingston)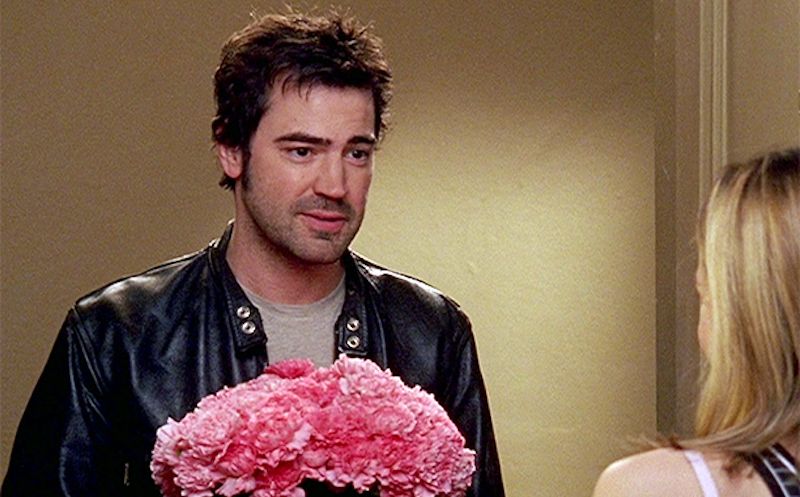 LP: Someone digitizes all of Carrie's New York Star columns and they start blowing up on TikTok. Gen Z becomes obsessed with identifying her old flames, especially the Post-It guy. Sure, they've all experienced more brutal forms of ghosting, but they think of 2003 as a year when romance was still alive. Dating apps and text message breakups weren't yet part of the zeitgeist. People were still documenting their nights out with point-and-shoot digital cameras, for fuck's sake. It was assumed that relationships ended in person or at the very least, with a phone call. The fact that someone had the audacity to show up with a humorous filler flower apology and then leave in the wee morning hours with seven shitty words on a Post-It? This core-shaking act of brutality is not easy to dismiss.
Deux Moi (and r/Fauxmoi) discuss all of the rumors at length and finally, someone uncovers Berger's identity and doxxes him. His Hamptons house is burned down, which then spurns even more interest when true crime subreddits start posting about it and the "Crime Junkie" podcast covers the case (Miranda subscribes to the Patreon). Carrie is somehow unaware of the entire debacle until Seema (Sarita Choudhury) calls and asks if it's weird for her to help Berger find a new house. Carrie, who hasn't thought of that joker in twenty years, is like, "Wait, why would it be weird?" Seema explains, Miranda weighs in, and Carrie vows to stay off the internet forever, Saks semi-annual online sale be damned.
SS: He's dead. He actually died of natural causes, some freak blood clot no one saw coming, but viewers all suspect it happened on a Peloton treadmill. Or he was listening to frog noises on his sound machine, which fell into his tub. Nobody cares. Nobody attends his funeral, but Carrie hears about it from her OG publishers Lily Martin (Molly Shannon) and Courtney Masterson. Carrie goes to the service with her podcast producer (Ivan Hernandez), and it is then they decide life is short and to take their relationship to the next level.
Amalita Amalfi (Carole Davis)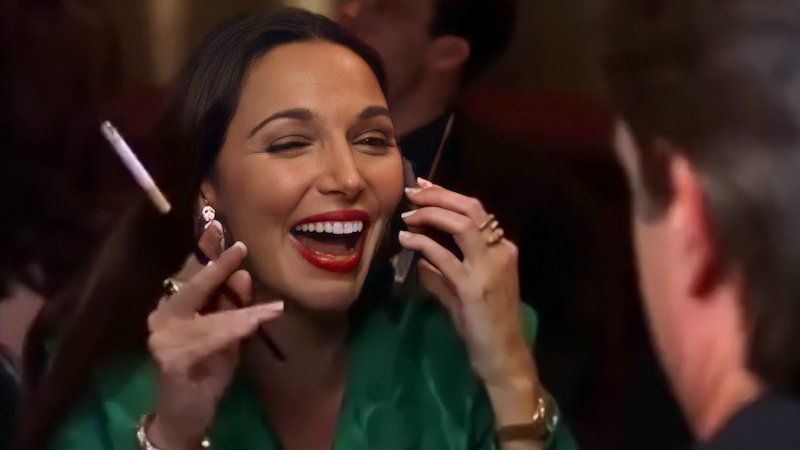 LP: Carrie's in the kitchen poaching Friday morning eggs for her and Franklyn, when "hooker with a passport" Amalita leaves a message on her machine. "Carrie, darling! I know it's been years, but I'm in town staying at the Ritz-Carlton with Matthieu and would love to have a drink with you. Call me!" Franklyn turns to Carrie, shocked, and asks, "How do you know Amalita Amalfi?" "How do you know Amalita Amalfi,"  Carrie fires back, eyes wide. "Well, truthfully... I subscribe to her OnlyFans account. But it's really fun! All she does is chain-smoke Sobranie cocktail cigarette while talking about all the rich old men she's fucked. It's more for entertainment than masturbation." Slow-blinking Carrie asks, "Do you think they would pay me to do that with Marlboro Lights and shoes? Quick, see if "shoegal" is an available username."
SS: Amalita had four marriages: one in Paris, in Switzerland, in Berlin, and finally, in Rome. Her first three husbands died in suspicious circumstances, and she split with the fourth after a very public spat about her dolce metà boffing the maid. Despondent but still very wealthy, Amalita relocates to Tuscany, making friends where she can, eating vanilla ice cream and dancing in fountains.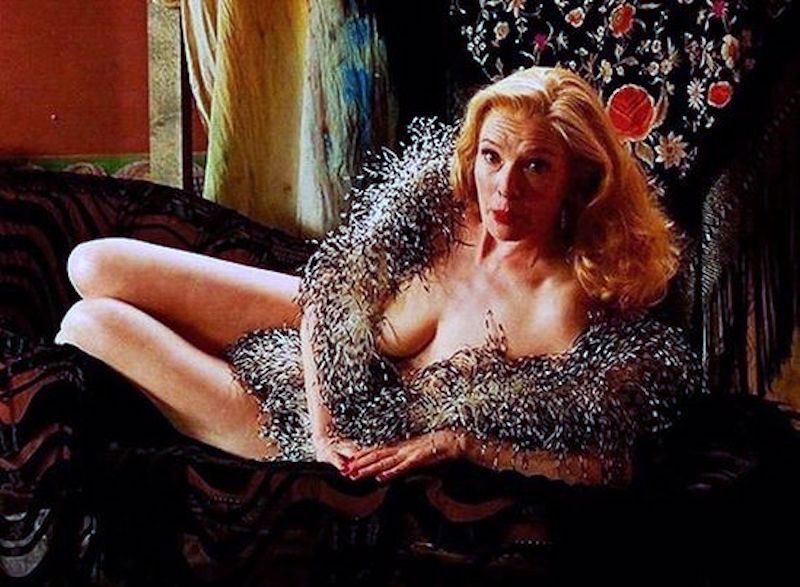 Vaughn Wysel (Justin Theroux)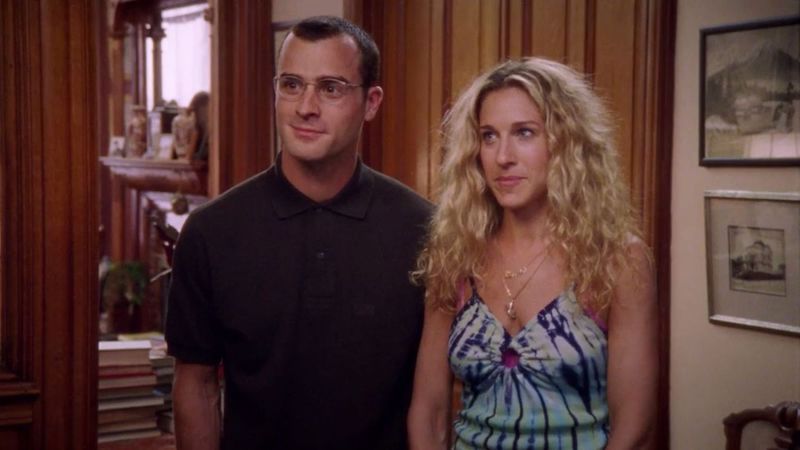 LP: A little known, scandalous fact about Charlotte York is that when she was briefly on the Jewish dating scene post Harry, she "fucked" Vaughn Wysel. They met at a synagogue mixer post-Harry breakup, pre-Harry makeup and it felt like kismet. Vaughn has penis problems, Charlotte has experience with penis problems... a match made in heaven (or whatever it is that Jewish people believe in). When I say "fucked," I guess that's generous. What I really mean is that they dry-humped for five seconds until Vaughn came all over Charlotte's Cynthia Rowley dress and, unlike Trey MacDougal, didn't offer to cover her dry cleaning bill. This all comes out in "AJLT" when Charlotte and Carrie are waiting in line to pick up bagels and schmear at Russ & Daughters and run into Wallis (Valerie Harper), who immediately recognizes them both and chokes on her rugelach. "Carrie Bradshaw and Charlotte York! Are you now old enough to understand what I meant when I said that seventy-seven percent of all marriages are sexless? I bet you regret turning down my Vaughn now."
SS: I figured Vaughn had a kid. His mom finally browbeat him into going to sex therapy. And so of course, his sex therapist was his mother. The experience so horrified him that he was able to picture his mother during sex, which enabled him to not blow his load for exactly 3.5 minutes. It worked once, and that one time got his latest girlfriend pregnant with twins. They tried to make it work and got engaged, but after months of sexual dissatisfaction, she left him soon after giving birth. Vaughn bumps into Carrie on the street with his two toddlers; they talk about his latest successful book. It's a fiction piece with a lame metaphor about premature ejaculation. GQ gives it a rave review.
Maria Diega Reyes (Sonia Braga)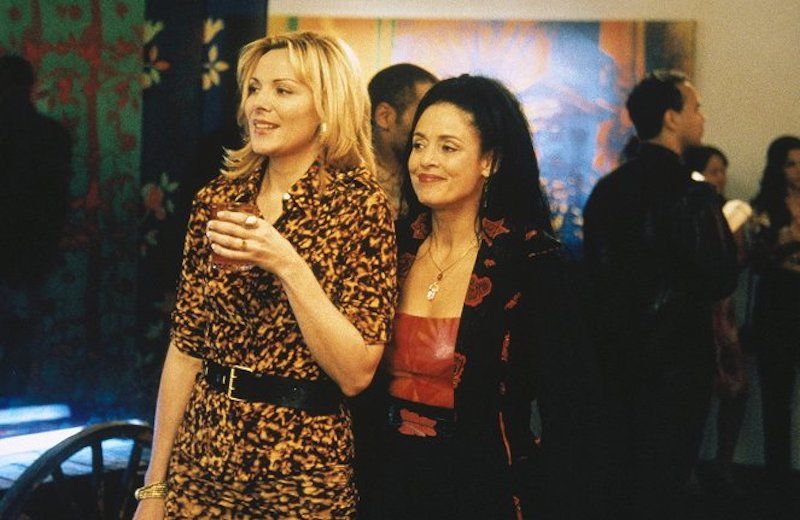 LP: When rumors began circulating about Cubbyhole closing for good in 2020, a panicked Maria knew she must take action. "Lesbians in the city deserve a safe space to kiki," she told Richard Wright (James Remar), hotel magnate, investor, and Samantha Jones' ex-boyfriend. He and Maria commiserated after Sam kicked them both to the curb and have been friendly ever since. Maria frequently paints murals in Richard's hotels, thus exposing her artwork to a bevy of potential patrons (AKA wealthy finance bros who get off on dick-measuring bidding wars). When Maria comes to him with this new opportunity, he's hesitant at first.
Richard: I don't think I can invest in a lesbian bar. Won't I get bad press for being a TERF? I don't want to be the next J.K. Rowling.
Maria: We'll call the bar "boceta," which is Portuguese for "pussy," but everyone is welcome, especially couples who are fighting and need to let off some steam. We'll have a room in the back where they can don jewel-tone satin robes and smash full sets of expensive dishware.
Richard: Can we monetize a livestream of that on a niche fetish site? If the answer is yes, I'll have my assistant write you a check.
SS: I do think Maria would open a club named Pussy, but she was commissioned to do it by Richard or some cohort of rich lesbian artists with taste. If anyone hired her, it was that gallery curator that replaced Charlotte when she retired. She fell into the crowd of power lesbians that kicked Charlotte to the curb, but learned she actually does like eating pussy. Of course, all the lesbians knew Maria already, and Maria was happily at home, making art, and a total Alpha to her latest girlfriend of the last sixteen years. They're happy, but Maria never fully got over Samantha.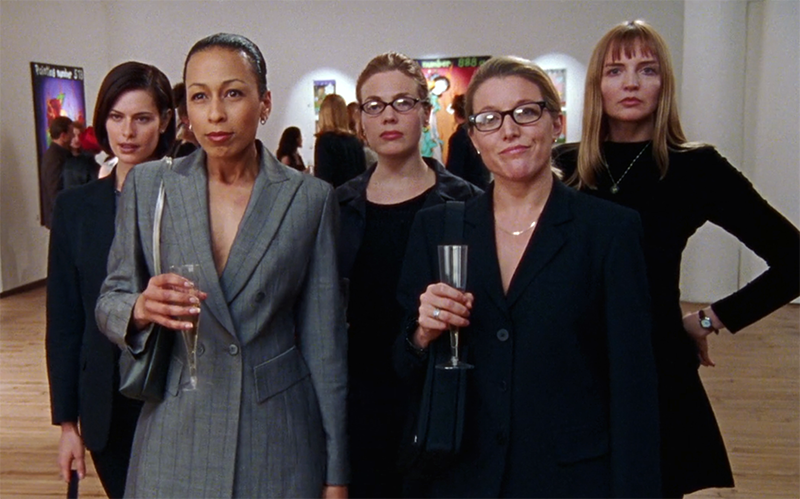 ---
Tell us who we missed in the comments. I probably won't write about "AJLT," but I will say that I loved the first episode, especially the sex montage to Elton John and Britney Spears' "Hold Me Closer." I also firmly believe Cynthia Nixon deserves an Emmy for her full frontal sensory deprivation tank scene. I only wish that Che was like... 50% less lame. I love Sara Ramirez, but I wish they would acknowledge that most people dislike Che because they're deeply uncool, not because they threaten patriarchal structures.
If you're in the mood for more "AJLT" content, I recommend the "Every Outfit" podcast for episode recaps and discussions and these profiles on Sarah Jessica Parker and Sara Ramirez. I'm not sure if "Sentimental Garbage" will discuss S2 of "AJLT," but I once again urge you to check out their "Sentimental in the City" series with Dolly Alderton, which does cover the first season, along with the entire OG "Sex and the City."